Temporizador de Aceite - Antiestres
PVP Recomendado: $34.00 USD
(Precio de venta recomendado al público para tu tienda)
In stock! 1199 unidades disponibles
Shipment tracking in real time - TRACKING
◉ How to place a dropshipping order?
1. Fill in the order with your client's information.
2. Enter your information in "billing".
- We will send the order directly to your client
Juguete de gadget de movimiento líquido de ilusión óptica deslizante cuadrado colorido hermoso. La gravedad guiará las gotas de agua de colores por el tobogán rítmicamente paso a paso en el espacio a cámara lenta. Ideal para la decoración del hogar o del escritorio.
Especificación:
Nombre del producto: Fuga de aceite de deslizamiento de cuadrilátero creativo
Material del producto: acrílico + líquido
Tamaño del producto: 9*2*13,8 cm
Dimensiones: L x W x L: Aprox. 13,5x9x2 cm/5,31x3,54x0,79 pulgadas

El paquete incluye:
1x reloj de arena con aceite

Dropshipping: Orders with dropshipping service are sent in a standard postal envelope.
Bulk order : Orders of several units are shipped boxed and palletized.
Don't want to fill your dropshipping orders manually?
Integrate your store to process all your orders automatically.
View full details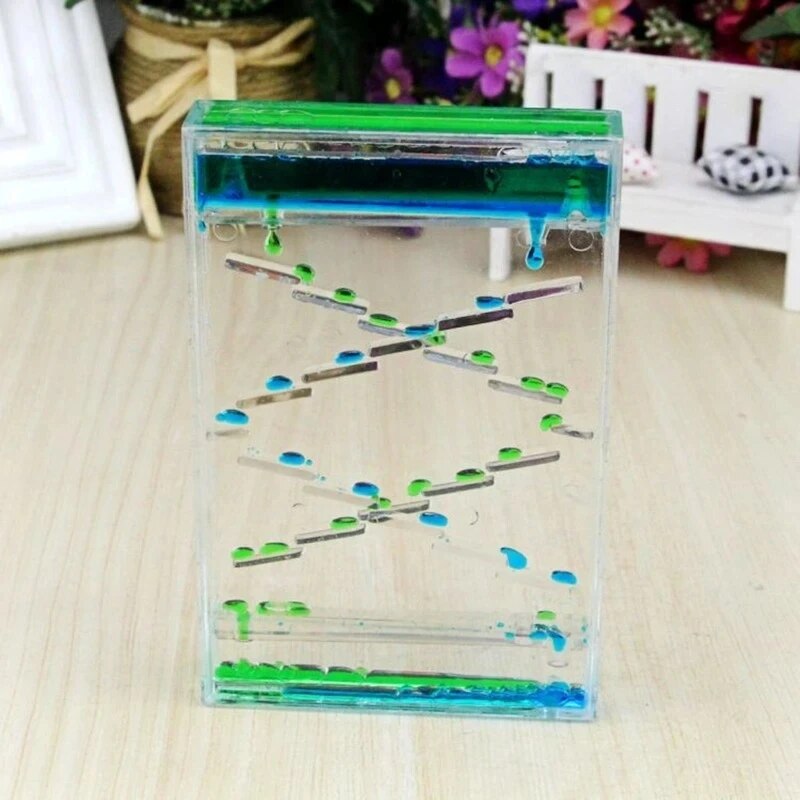 🔥Designed for E-commerce🔥