Tapón de Vino con Función de bloqueo y desbloqueo
PVP Recomendado:
(Precio de venta recomendado al público para tu tienda)
In stock! 2525 unidades disponibles
Shipment tracking in real time - TRACKING
◉ How to place a dropshipping order?
1. Fill in the order with your client's information.
2. Enter your information in "billing".
- We will send the order directly to your client
Este mini tapón de vino utiliza un diseño de pestillo giratorio, operación simple. Simplemente gire la parte superior del tapón de vino a la posición de bloqueo para bloquear completamente el tapón de vino en el cuello de la botella. Sellado eficientemente y mantenga el vino fresco.
Característica de Producto
Diseño de tapón de rosca, operación simple, tamaño pequeño, fácil de almacenar, sellado de manera eficiente y mantiene el vino fresco
AVISO:
Solo apto para botellas de vino con un diámetro interior de 18-19 mm. Le sugerimos que preste atención a si el tamaño del tapón de vino es adecuado para su botella antes de comprar.
Especificaciones del producto
Materiales del producto: ABS, silicona.

Color del producto: Negro

Tamaño del producto: Φ39 * 40 mm

Tamaño de la caja de colores: 39*40*42mm

Peso del Producto: 23±2g

Peso bruto del producto: 29±2g
Material

Tapón de silicona de grado de contacto con alimentos, seguro y a salvo.

Sellando

Tamaño pequeño, es buen sello y no pierde alcohol, puedes poner el vino en el refrigerador horizontal o verticalmente.

Diseño de bloqueo por giro

Diseño innovador de tapa giratoria, después de insertar la tapa de vino en la botella de vino, todo lo que necesita hacer es girarla y bloquearla para lograr una conservación sellada, más eficiente y fácil de usar.
Dropshipping: Orders with dropshipping service are sent in a standard postal envelope.
Bulk order : Orders of several units are shipped boxed and palletized.
Don't want to fill your dropshipping orders manually?
Integrate your store to process all your orders automatically.
View full details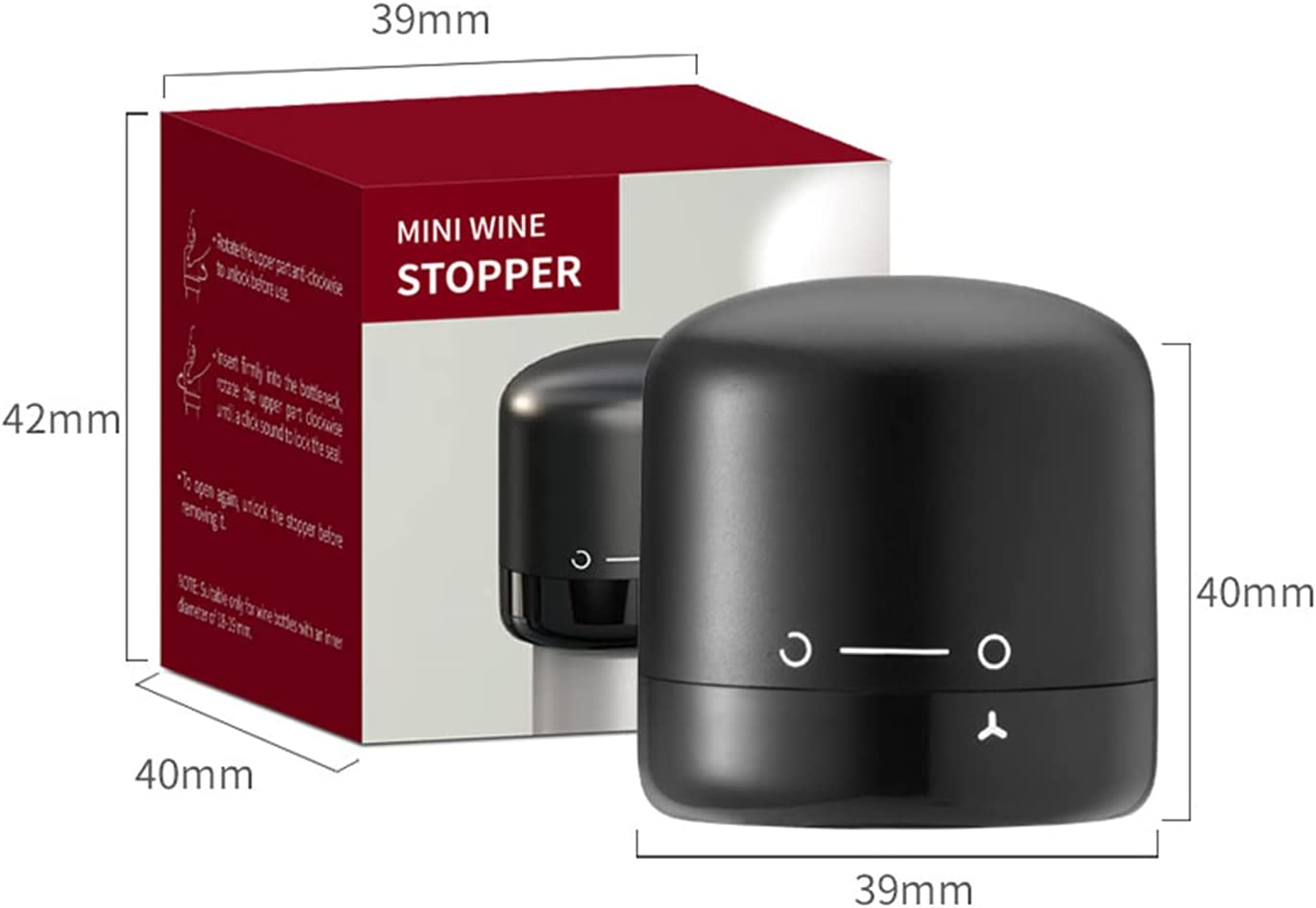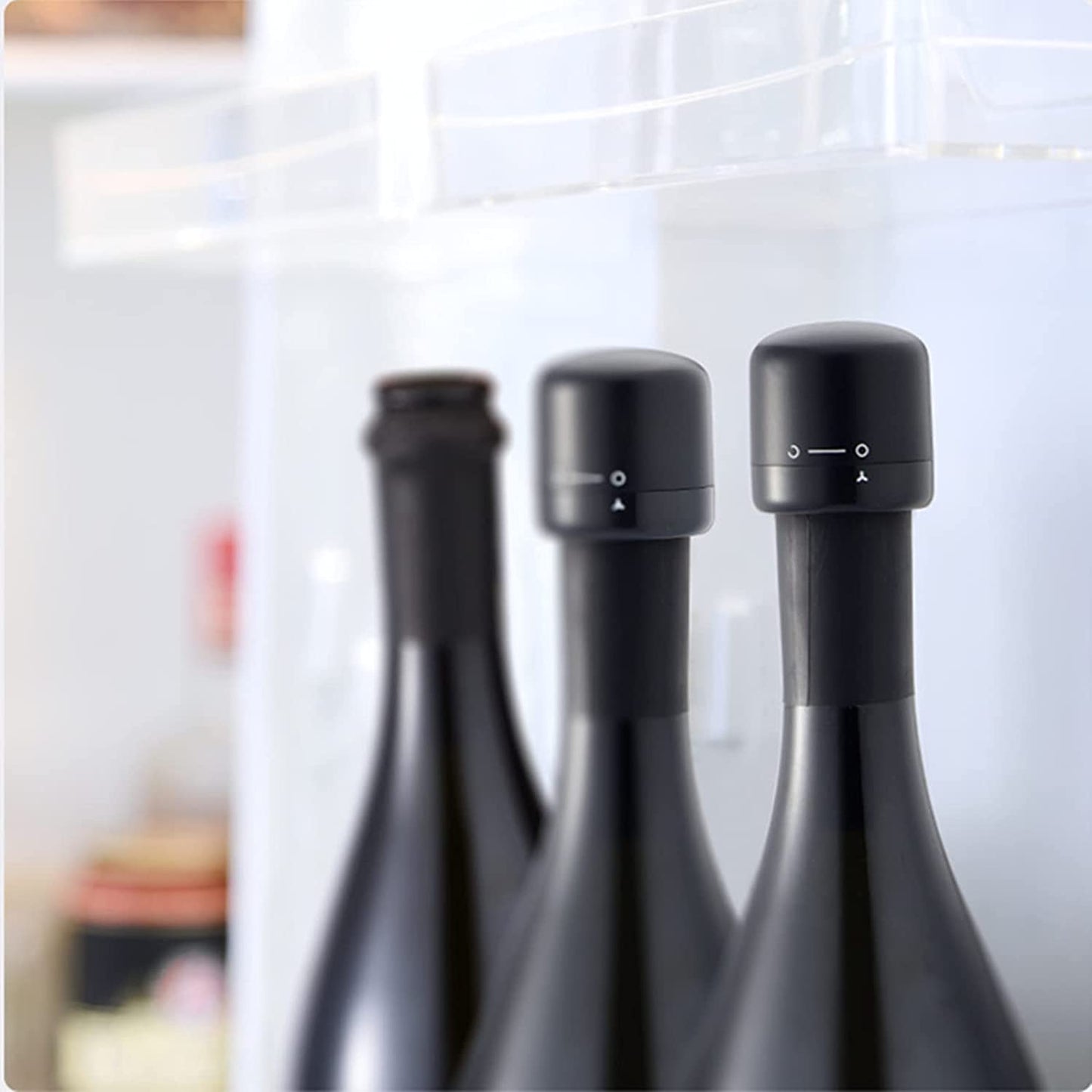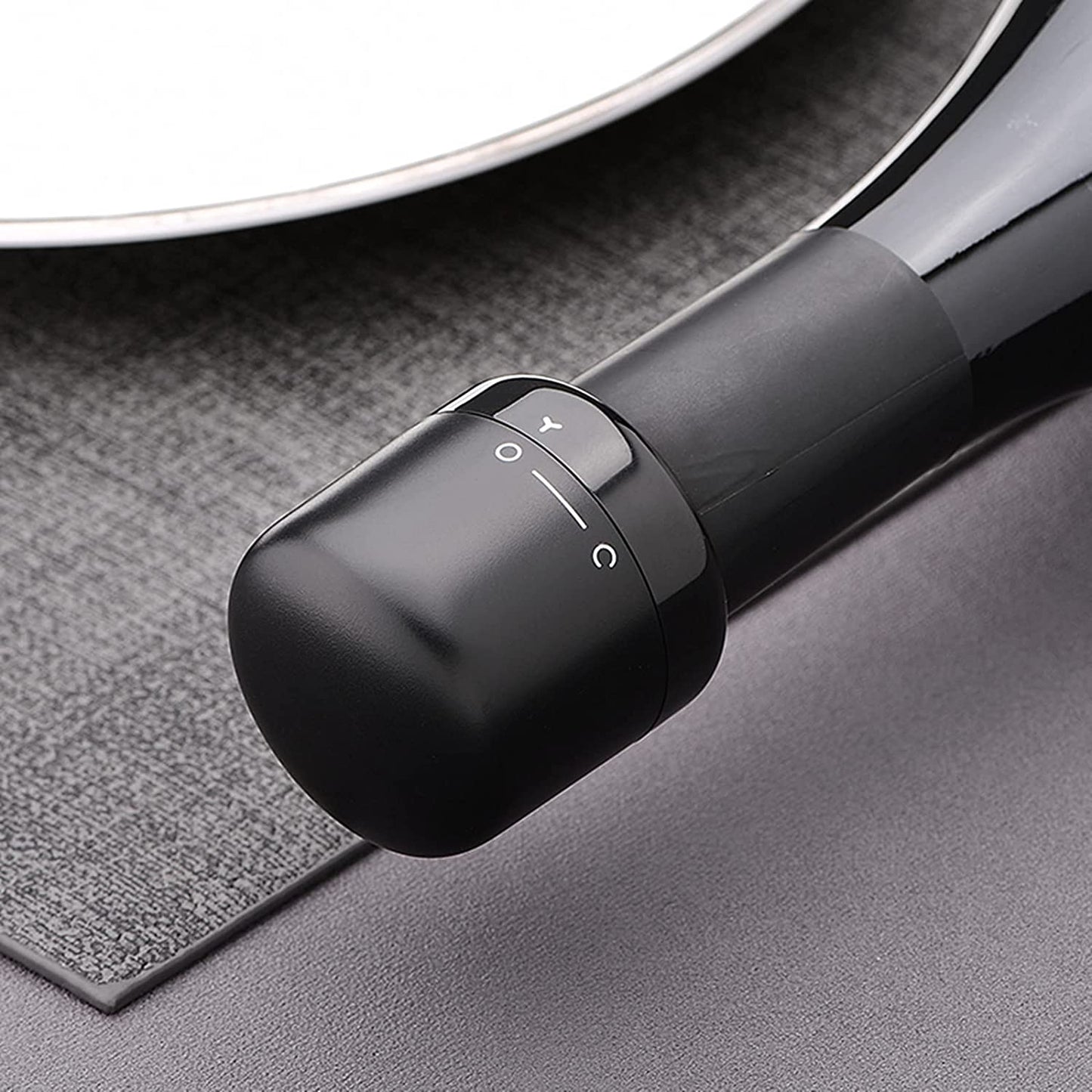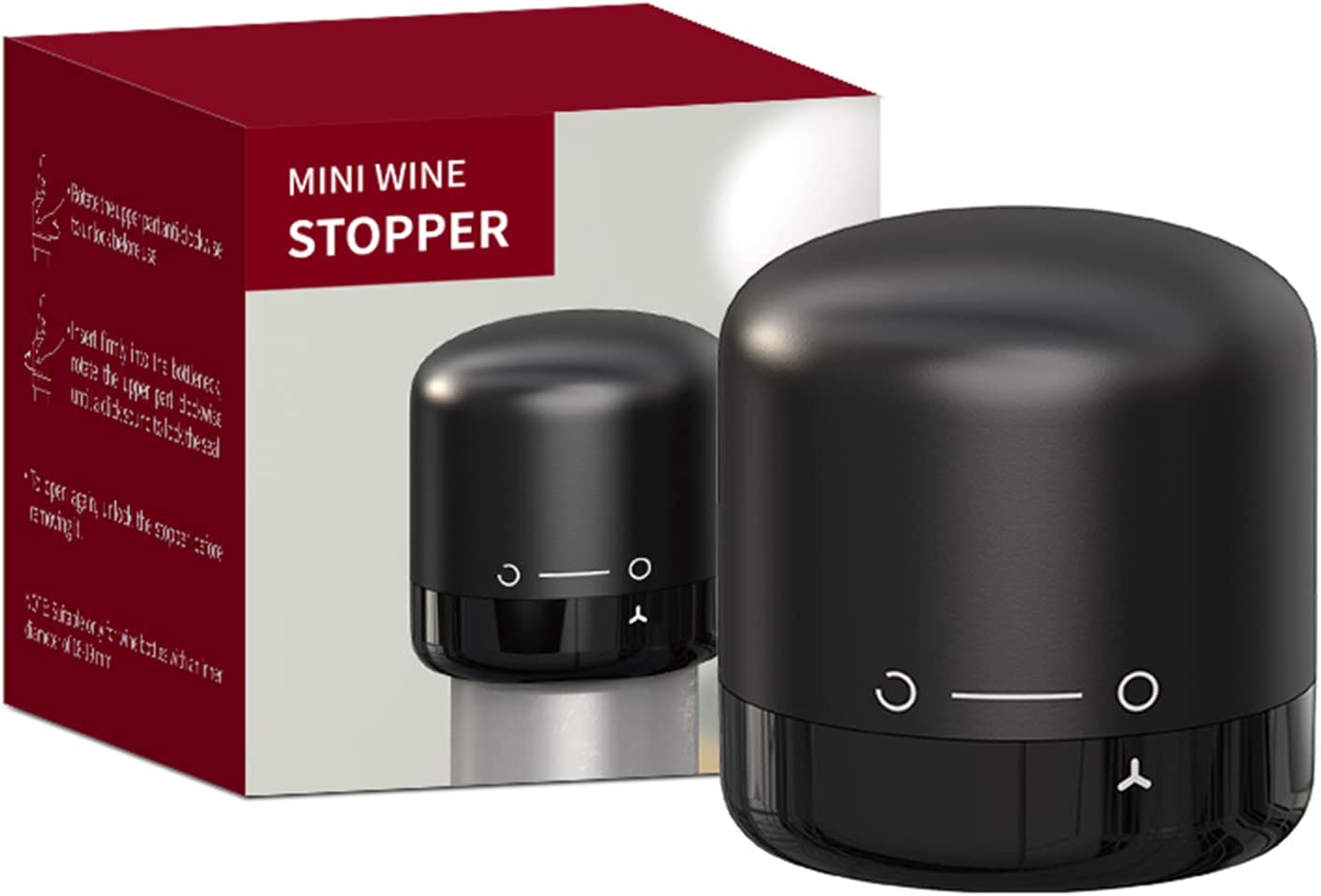 🔥Designed for E-commerce🔥