Soporte con cargador inalámbrico Deluxe para coche
PVP Recomendado:
(Precio de venta recomendado al público para tu tienda)
In stock! 115 unidades disponibles
Shipment tracking in real time - TRACKING
◉ How to place a dropshipping order?
1. Fill in the order with your client's information.
2. Enter your information in "billing".
- We will send the order directly to your client
Carga rápidamente

tu teléfono móvil durante tus viajes en coche.
Beneficios:

Función 2 en 1:

 

carga y sujete su móvil en un único producto. Puedes colocar tu teléfono en el coche mientras conduces. Mientras tanto, puedes cargarlo a través de nuestro cargador inalámbrico. El cargador identificará de forma inteligente los dispositivos inalámbricos de carga rápida y ajustará de forma inteligente la potencia a 5W, 7,5W o 10W. Carga rápida de 10W (máx.). Soporta carga rápida de 9V / 1,67A y carga estándar de 5V / 2A.
Rotación de 360 grados:

 

la rótula giratoria de 360 grados del soporte permite ángulos de visión flexibles mientras se conduce. Puede ajustarse fácilmente entre la orientación vertical y la horizontal.
Detección automática por infrarrojos y funcionamiento con una sola mano:

 

cuando se coloca el teléfono cerca (3 cm), el área de detección automática por infrarrojos detectará el dispositivo y se activará. La anchura del soporte puede ajustarse de manera flexible para alojar automáticamente teléfonos de tamaño entre 4,0" y 6,5".
El diseño de la almohadilla de silicona protege su teléfono.
Dos modos de carga: el cargador inalámbrico proporciona una potente salida de 9 V y 1,3 A. Si tu teléfono no es compatible con el cargador rápido inalámbrico, o si utilizas un cargador de pared normal (no 5V / 2A o un cargador rápido), la salida es de 5V 1A.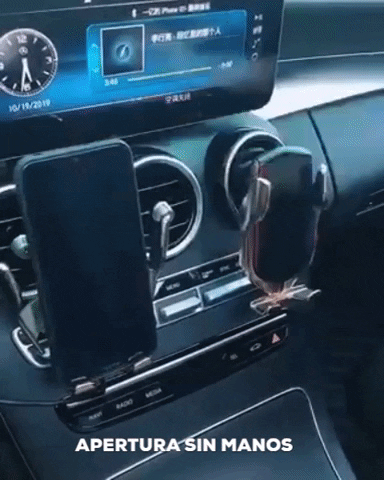 Adecuado para la mayoría de las rejillas de ventilación:

 

Puede instalar con seguridad este soporte para tu teléfono en casi todas las rejillas de ventilación de los vehículos con un montaje sin complicaciones que se realiza en segundos, sin necesidad de herramientas.
100% nuevo y de alta calidad:

 

base acolchada con material de plástico antiarañazos y antideslizante para un agarre seguro y sin preocupaciones.


Especificaciones:

Potencia: 10W / 7,5W / 5W Auto ID
Material: PC + ABS
Tamaño: 13,5x9 cm
Distancia de transmisión: ≤ 8 mm
Eficiencia: más del 75%.
Carga inalámbrica: estándar inalámbrico Qi
Color: Dorado

Incluye:

1 Soporte con cargador de móvil para coche.
1 Cable de carga
1 manual de instrucciones
Dropshipping: Orders with dropshipping service are sent in a standard postal envelope.
Bulk order : Orders of several units are shipped boxed and palletized.
Don't want to fill your dropshipping orders manually?
Integrate your store to process all your orders automatically.
View full details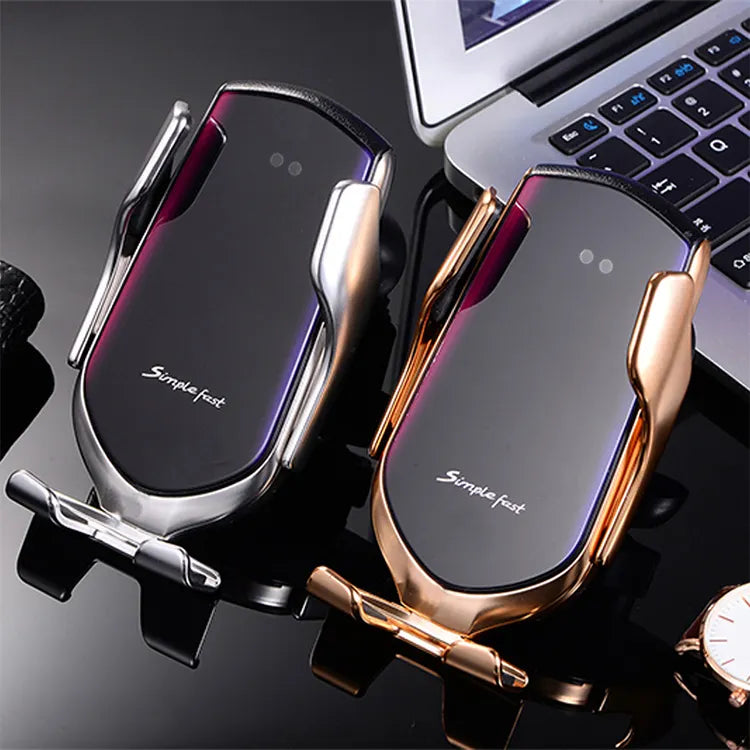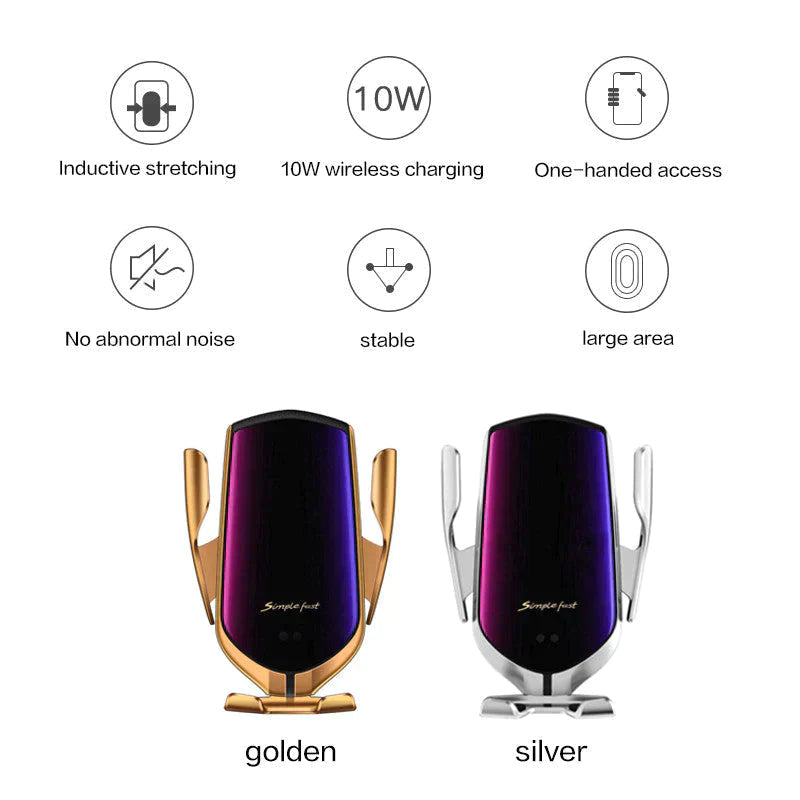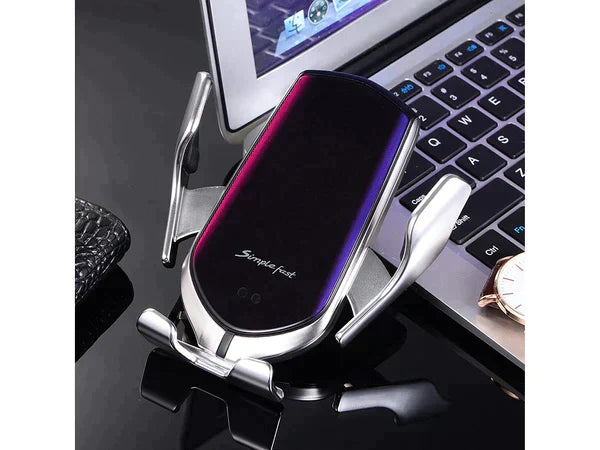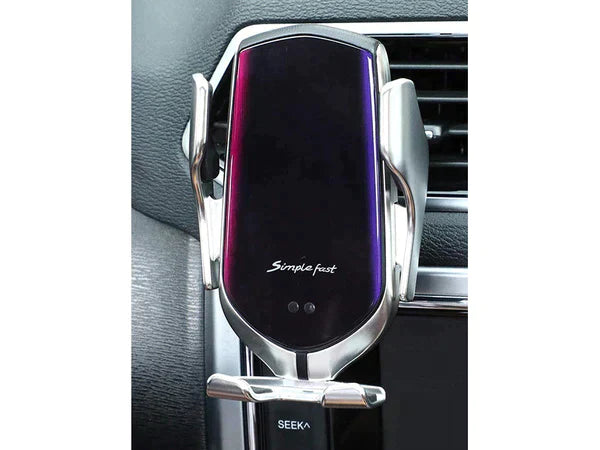 🔥Designed for E-commerce🔥