Electric manicure and pedicure set
PVP Recomendado: $38.00 USD
(Precio de venta recomendado al público para tu tienda)
In stock! 460 unidades disponibles
Shipment tracking in real time - TRACKING
◉ How to place a dropshipping order?
1. Fill in the order with your client's information.
2. Enter your information in "billing".
- We will send the order directly to your client
Do you want to have perfect nails without leaving your home? With the electric manicure and pedicure set, now you can do it in the comfort of your own home. This essential personal care kit features all the necessary tools to keep your hands and feet always soft and well-groomed.
This set comes equipped with a powerful motor and multiple interchangeable accessories, making it an extremely versatile product. The high-quality diamond bits and different sanding heads allow you to smooth rough areas and remove cuticles, for perfectly clean and well-cared-for nails. Additionally, its ergonomic and compact design makes it easy to use and transport.
FEATURES:
Includes 6 diamond bits, 6 sanding bands, and 5 nail accessories
Ergonomic and compact design for easy use and transport
Powerful motor for optimal performance
Easy to clean and maintain
Includes a storage case to keep your tools organized and secure
SPECIFICATIONS:
Voltage: 110-240 V
Power: 12 W
Weight: 550 g
Product dimensions (length x width x height): 15 x 7 x 5 cm
INCLUDES:
1 electric manicure and pedicure set
6 diamond bits
6 sanding bands
5 nail accessories
1 power cable
Dropshipping: Orders with dropshipping service are sent in a standard postal envelope.
Bulk order : Orders of several units are shipped boxed and palletized.
Don't want to fill your dropshipping orders manually?
Integrate your store to process all your orders automatically.
View full details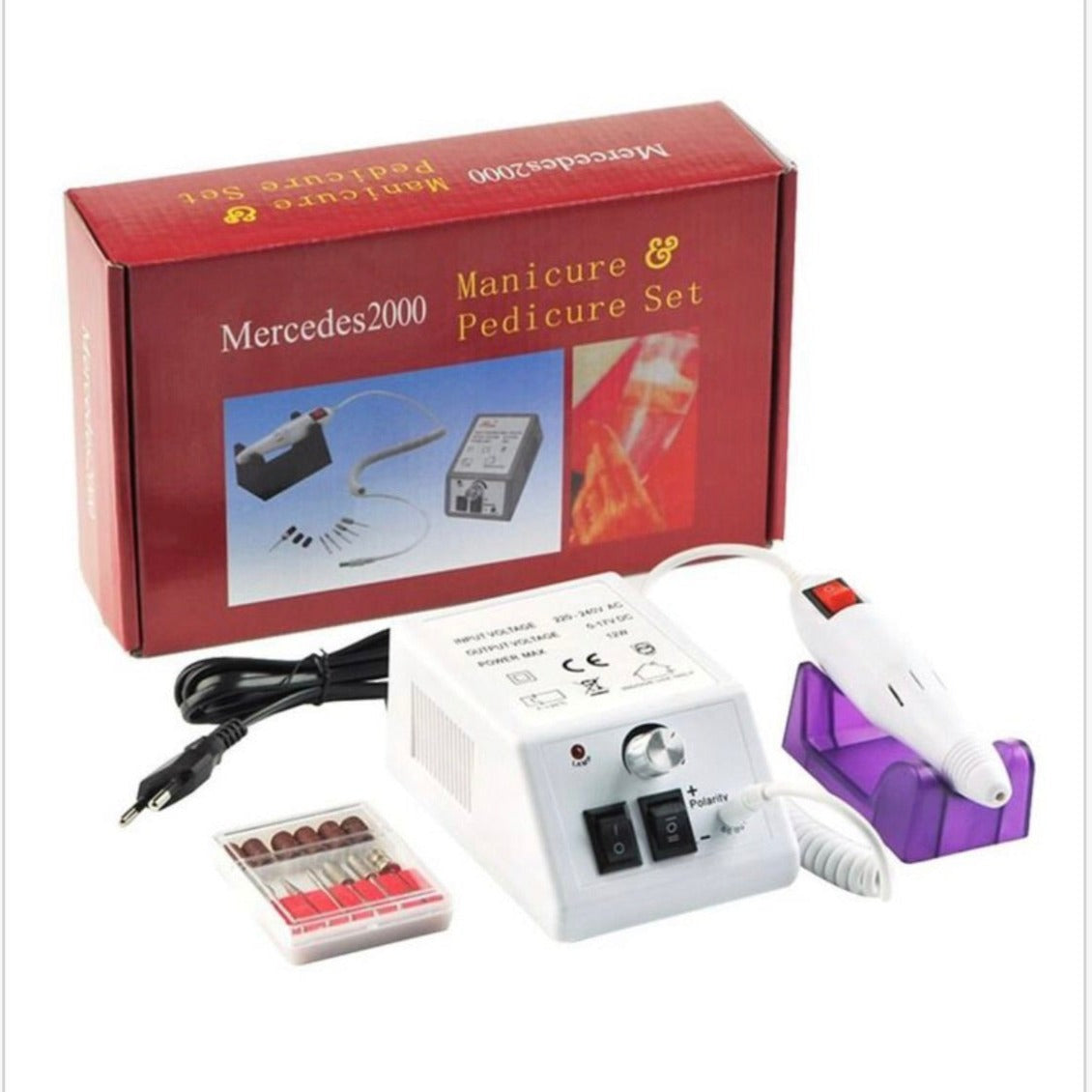 🔥Designed for E-commerce🔥