Set 3 Leds RGB con mando
PVP Recomendado: $33.00 USD
(Precio de venta recomendado al público para tu tienda)
In stock! 769 unidades disponibles
Shipment tracking in real time - TRACKING
◉ How to place a dropshipping order?
1. Fill in the order with your client's information.
2. Enter your information in "billing".
- We will send the order directly to your client
¿Buscas una forma creativa y cautivadora de iluminar tu dormitorio? Nuestro set de 3 LEDs RGB con mando es perfecto para ti. Estas lámparas hexagonales de pared funcionan con pilas y ofrecen un ambiente único y mágico.
Características:
Nombre del producto: Luz cuántica de colores que cambia de color.
Material del producto: Acrílico.
Control: Control de APP o control remoto.
Color: RGB Symphony.
Garantía: 1 año.
Beneficios:
Efecto de arcoíris de ensueño: Nuestra tecnología de color de ensueño permite que la placa de luz hexagonal muestre dinámicamente varios colores al mismo tiempo, creando un ambiente fascinante y encantador.

Modos incorporados interesantes: Con el control remoto de radiofrecuencia, puedes disfrutar de 60 escenas o modos de música preestablecidos. Además, cuenta con funciones de atenuación, velocidad y música/sonido activo, así como opciones de sincronización.

Diseña tus propias formas: Utiliza estas luces hexagonales rojas, verdes y azules para crear patrones geométricos LED interesantes en tu pared. Las luces LED avanzadas ofrecen colores vivos que destacan en la oscuridad.

Ajustes geniales: Esta luz de ritmo hexagonal es ideal para la decoración del hogar y el arte de la pared. Aporta un ambiente divertido y animado a tu dormitorio, sala de estar, sala de juegos o habitaciones infantiles. Perfecto para celebraciones, fiestas temáticas y eventos especiales.
El paquete incluye:
Cable USB * 1.
Control remoto * 1.
Manual * 1.
Lámpara cuántica (según la cantidad de compra).
Pegatinas gratis (según la cantidad de compra).
Nota: El mando a distancia no incluye pilas.
Crea un ambiente especial en tu dormitorio con nuestro set de 3 LEDs RGB con mando. Disfruta de luces fascinantes y una decoración única que hará que tu espacio sea realmente especial. ¡Ilumina tu mundo de forma única y creativa!
Dropshipping: Orders with dropshipping service are sent in a standard postal envelope.
Bulk order : Orders of several units are shipped boxed and palletized.
Don't want to fill your dropshipping orders manually?
Integrate your store to process all your orders automatically.
View full details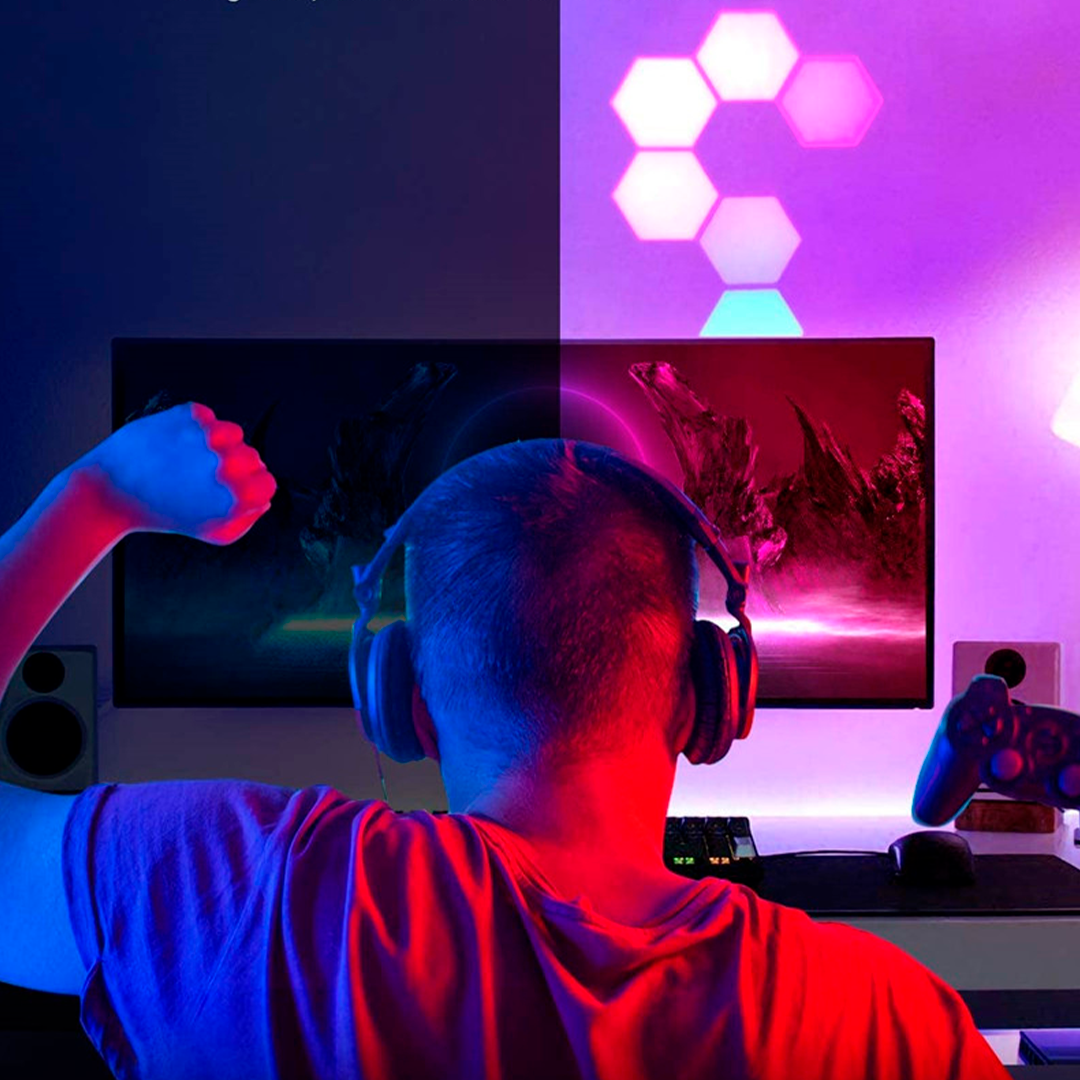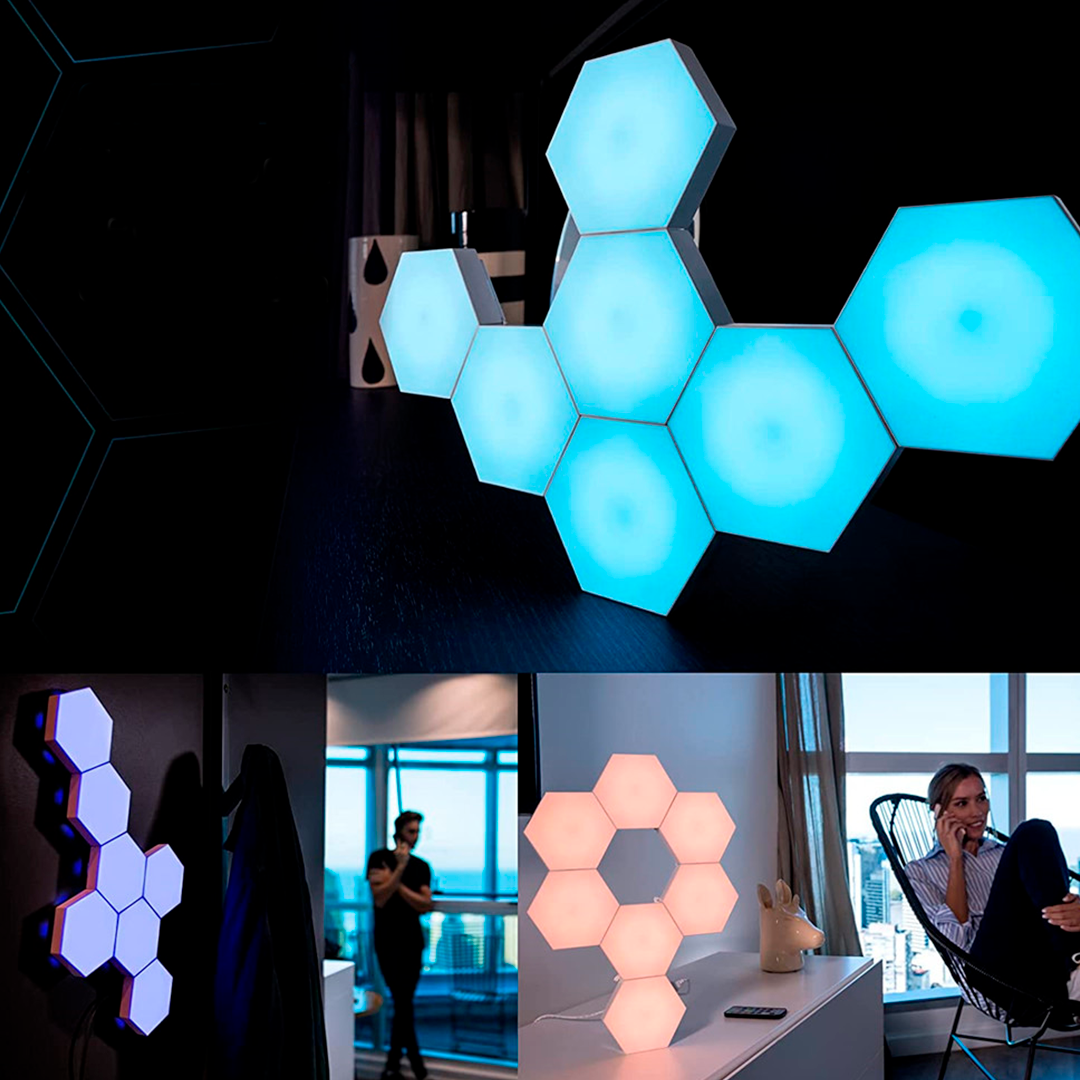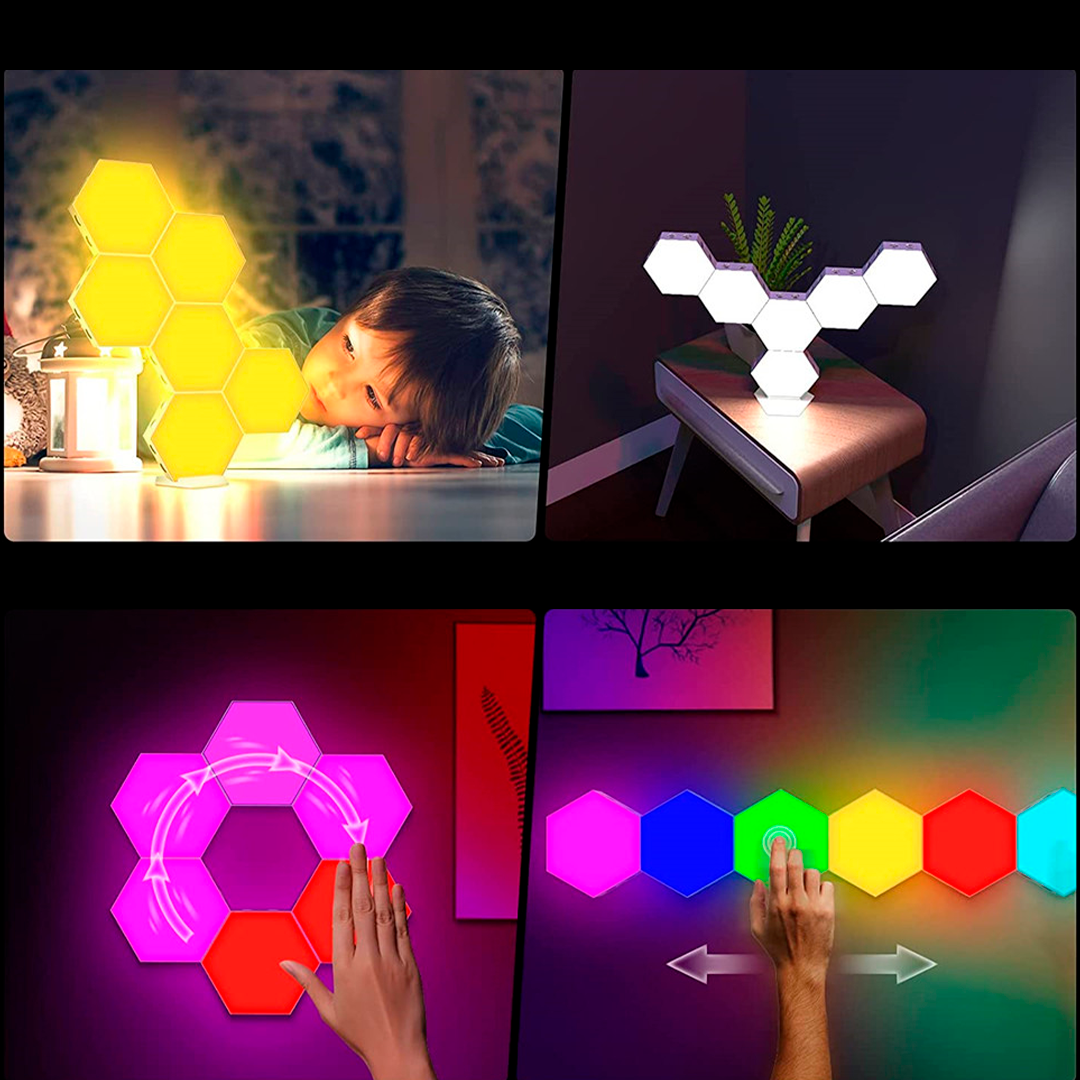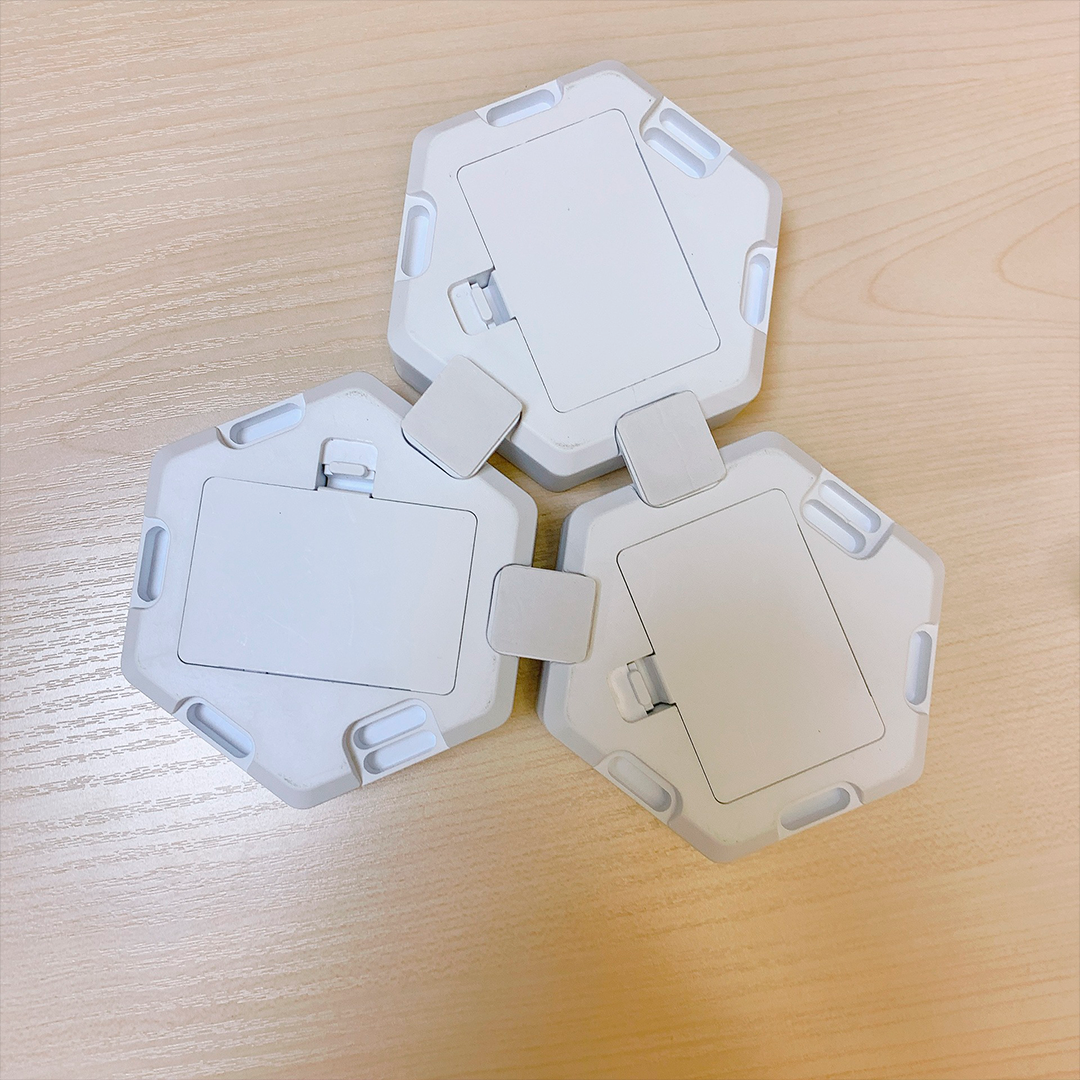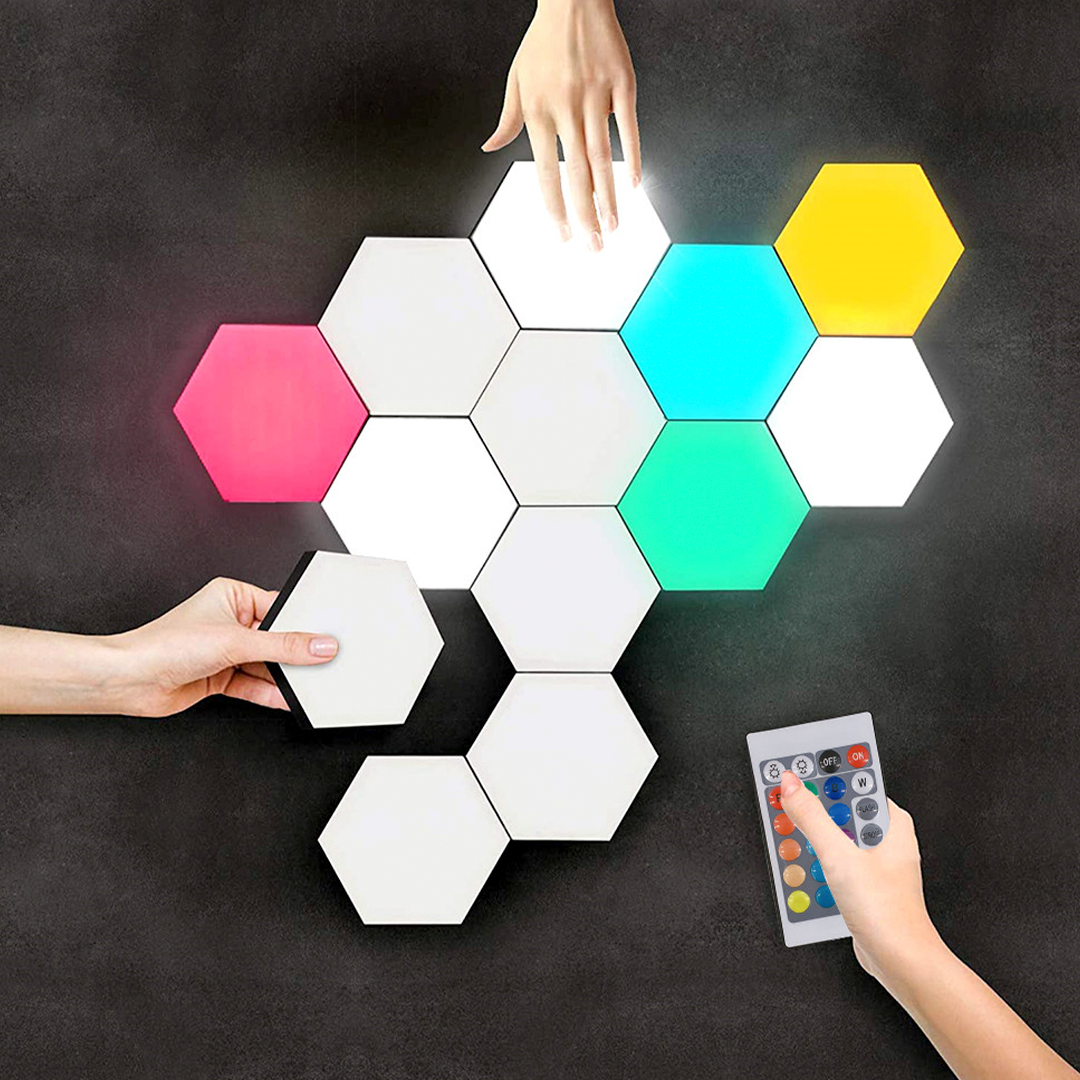 🔥Designed for E-commerce🔥