Pelador de frutas y verduras recolector de piel
PVP Recomendado:
(Precio de venta recomendado al público para tu tienda)
In stock! 638 unidades disponibles
Shipment tracking in real time - TRACKING
◉ How to place a dropshipping order?
1. Fill in the order with your client's information.
2. Enter your information in "billing".
- We will send the order directly to your client
Disfruta del mejor pelador con almacenamiento de pieles para la cocina. Pelador en forma de tubo con almacenamiento para pelar frutas y verduras.
Es un 2 en 1, ahora usted no tiene que preocuparse de recoger las pieles desordenadas, simplemente de vaciarlo. Una de las grandes tareas de cocinar es pelar verduras porque el desorden se pone por todas partes, en el suelo, en el fregadero y por el drenaje. Con este cuchillo, eso puede cambiar porque tiene un componente incorporado para atrapar los desechos.
CARACTERÍSTICAS:
Cuenta con una cuchilla muy afilada, integrada que facilitará realizar tus recetas favoritas.
Mango de agarre óptimo y duradero.
Fácil de lavar.
Gran facilidad para retirar los desechos.
ESPECIFICACIONES:

Tamaño aprox: 19cm x 16cm (diámetro) x 7,5cm (superficie de agarre).
Peso aprox: 54g.
Material: PP + Acero inoxidable.
Colores disponibles: Azul Aguamarina, Morado, Rosado.
INCLUYE:
1 Pelador de Frutas y verduras con recolector.
Dropshipping: Orders with dropshipping service are sent in a standard postal envelope.
Bulk order : Orders of several units are shipped boxed and palletized.
Don't want to fill your dropshipping orders manually?
Integrate your store to process all your orders automatically.
View full details
Add an additional description to your product option. Ex: Size guides, and other common questions.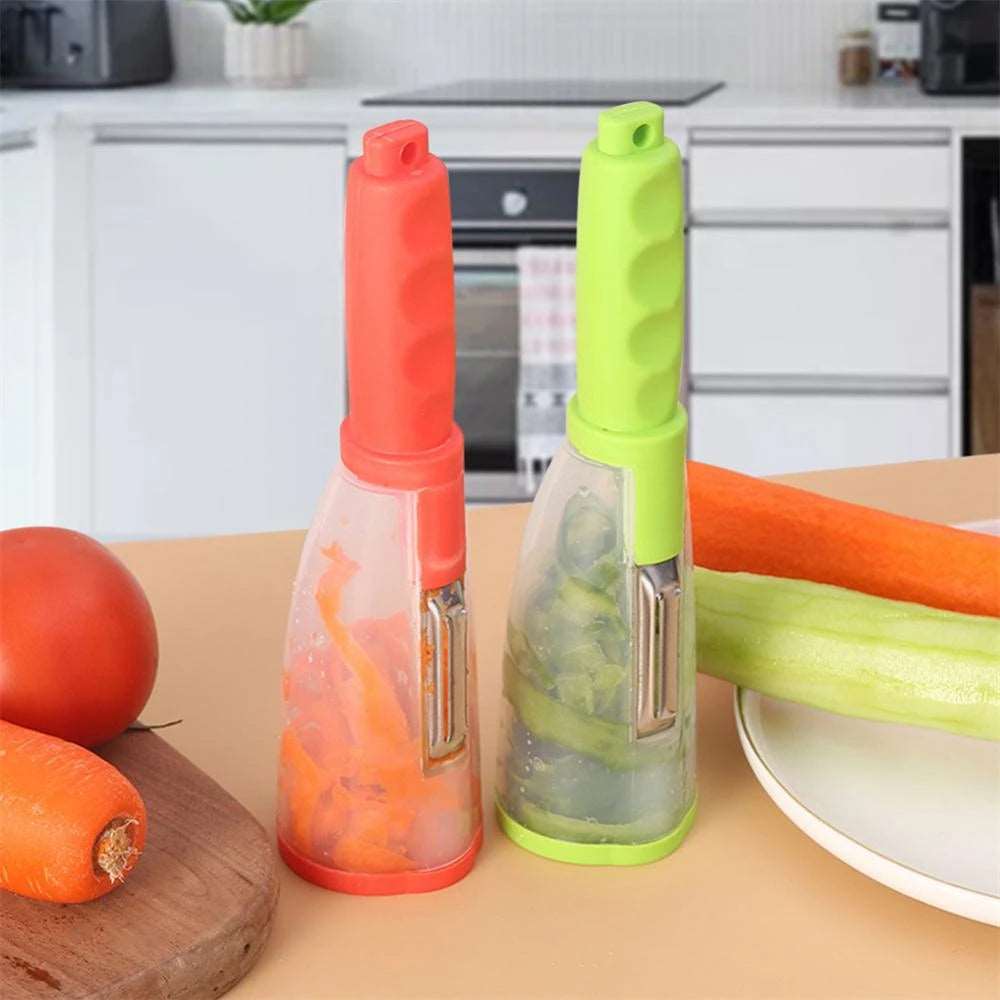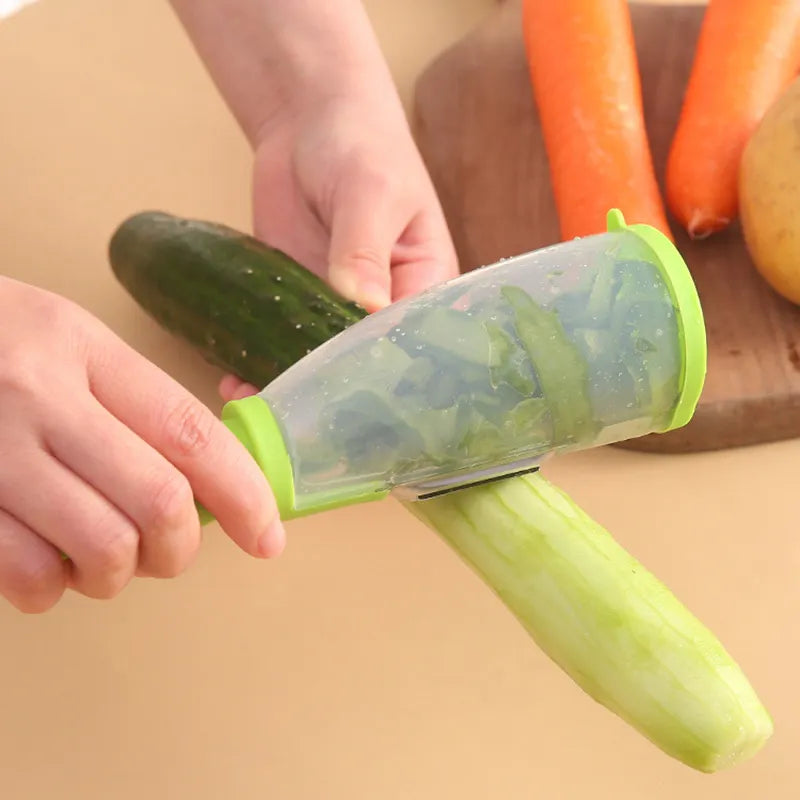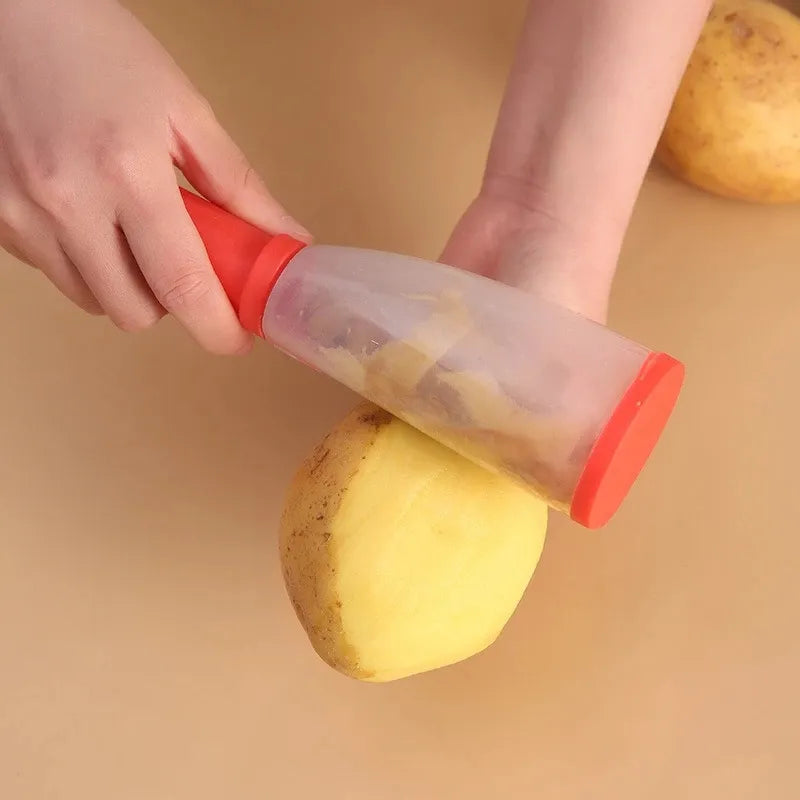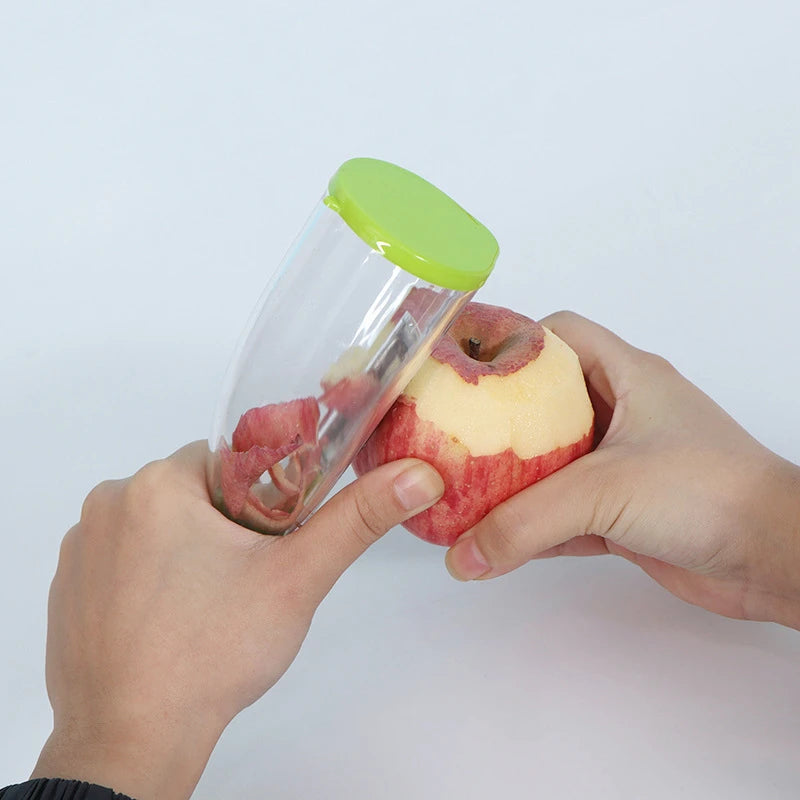 🔥Designed for E-commerce🔥