Manual Fruit Peeler - White
PVP Recomendado:
(Precio de venta recomendado al público para tu tienda)
In stock! 816 unidades disponibles
Shipment tracking in real time - TRACKING
◉ How to place a dropshipping order?
1. Fill in the order with your client's information.
2. Enter your information in "billing".
- We will send the order directly to your client
NOW YOU CAN PEEL YOUR FRUITS AND VEGETABLES


IN JUST 5 SECONDS!
Get the most out of your fruits and vegetables with our manual peeler
, remove the skin from carrots, apples, oranges, potatoes, cucumbers, and more in a quick, easy, and precise way, leaving a flawless peel with minimal waste so you can prepare your salads, snacks, pies, juices, and more in less time.
Our peeler is designed to provide safety by keeping your fingers away from the blade while effectively removing all the skin from fruits and vegetables thanks to the crank's rotating mechanism. At the same time, it offers an ergonomic handle that allows for a firm and comfortable grip.
Equipped with a sharp stainless steel blade that can peel the skin as thin as paper without wasting any pulp from your fruit or vegetable. Additionally, it has a head with steel needles to firmly hold the food while the blade rotates around it in a matter of seconds, making it an ideal kitchen helper.
It features sturdy suction cups on its base to keep it in place, so you can turn the crank without worrying about it slipping or moving. Make sure to firmly press the fruit peeler onto the surface before using it to keep it suctioned.
Our peeler is made of high-quality BPA-free materials suitable for food, it is environmentally friendly, easy to clean, and made of washable ABS plastic, making it sturdy, lightweight, and very durable.
It is very simple and quick to use, secure the vegetable or fruit in the needle head, then manually turn the crank, and the piece will start rotating on its axis, while the blade makes rotational movements around it to peel it completely, and in just 5 seconds, not a single millimeter of that fruit or vegetable will remain unpeeled.


FEATURES:
Dimension: 24 x 20 x 8 cm.
Product weight: 500g.
Material: ABS + stainless steel.
Dropshipping: Orders with dropshipping service are sent in a standard postal envelope.
Bulk order : Orders of several units are shipped boxed and palletized.
Don't want to fill your dropshipping orders manually?
Integrate your store to process all your orders automatically.
View full details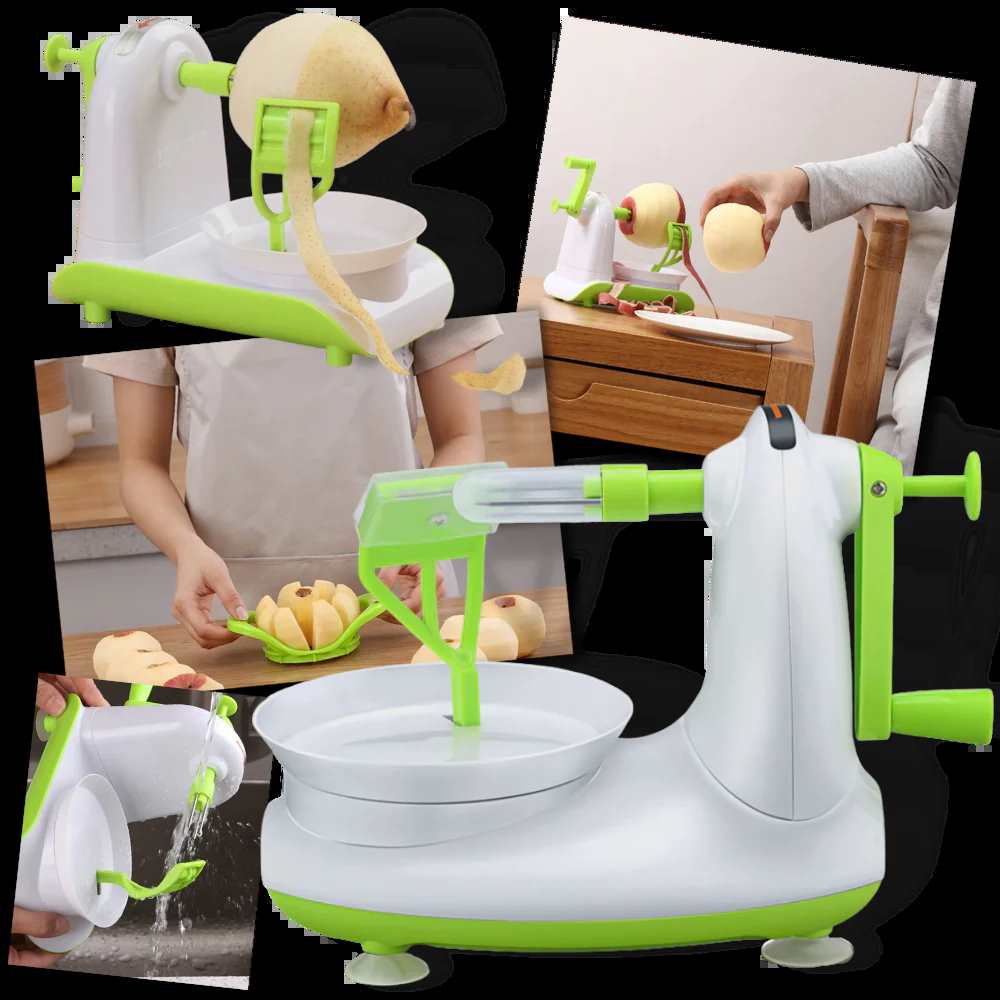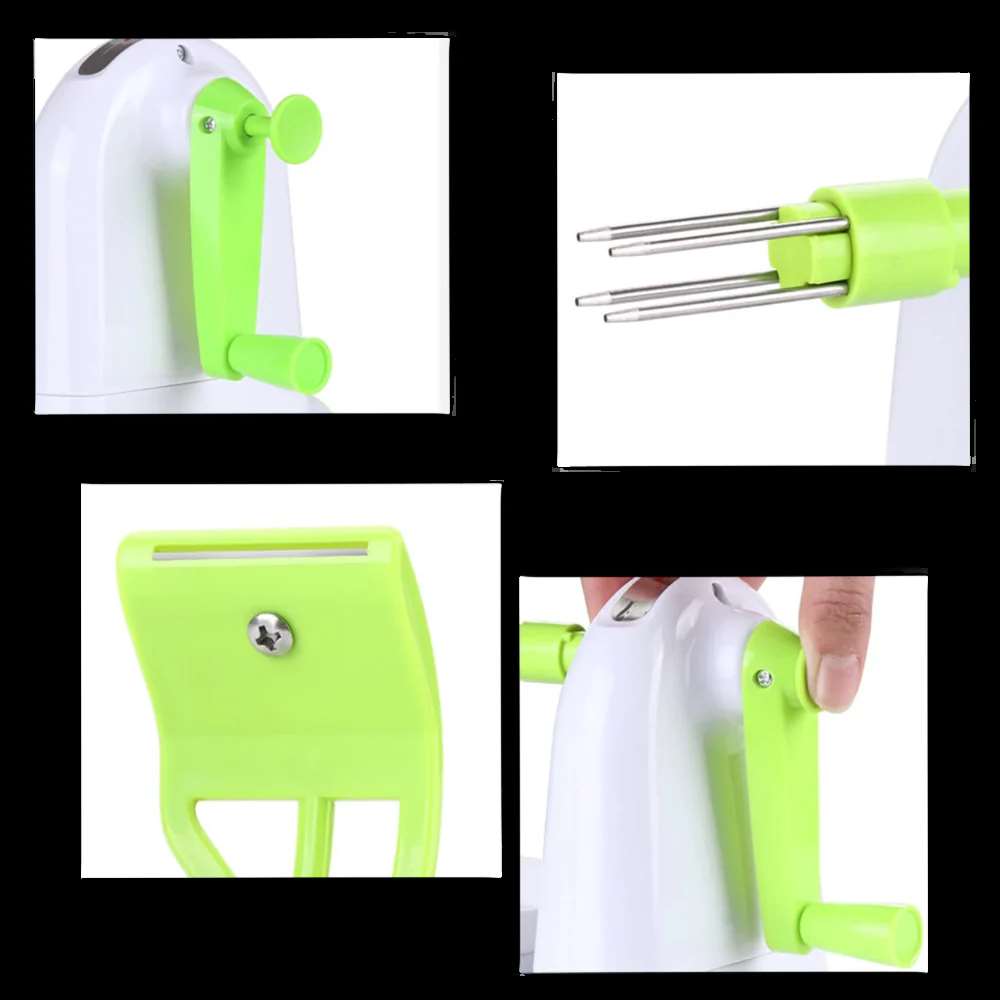 🔥Designed for E-commerce🔥