Parasol de Aislamiento Térmico para coche
PVP Recomendado:
(Precio de venta recomendado al público para tu tienda)
Shipment tracking in real time - TRACKING
◉ How to place a dropshipping order?
1. Fill in the order with your client's information.
2. Enter your information in "billing".
- We will send the order directly to your client
Olvídate del calor en tu coche este verano
¿Tu coche parece un horno?
Deja de quemarte cada vez que subes a tu vehículo. El nuevo parasol plegable bloquea el calor y refleja la luz solar, evitando que tu coche esté excesivamente caliente y ayudando a reducir su temperatura.
Mantén el coche más fresco
Sin efecto invernadero. Fácil y rápido de usar, el parasol cubre todo el parabrisas y protege el salpicadero. Además es multiusos, se puede usar también como sombrilla convencional y ahorra combustible ya que te evita usar el aire acondicionado al máximo.
Abre y cierra fácilmente
Con el Parasol Plegable solo tardarás 10 segundos en colocar el protector o cerrarlo para guardarlo. Se adapta rápidamente y cubre todo tu parabrisas. ¡Ya no necesitarás pelearte con el parasol convencional para que quede bien ajustado y no se caiga!
Compacto y sencillo
¿Te cuesta encontrarle un sitio accesible al parasol? Nuestro Parasol de Coche se pliega y reduce su tamaño para poder guardarlo en cualquier hueco del coche. Además gracias a su funda de cuero, se ve elegante y discreto.
Reduce la temperatura y ahorra
Tendrás una temperatura agradable dentro de tu vehículo aunque haga calor. Gracias a su diseño y sus materiales de fabricación consigue reducir hasta 10 grados la temperatura del exterior, ayudándote también a reducir el gasto de aire acondicionado y combustible ya que no necesitarás activarlo al máximo al subir al vehículo.
Válido para casi todos los vehículos
Las medidas de fabricación son universales para que puedas usarlo casi en cualquier vehículo. Por eso disponemos de dos tallas, estándar y grande, antes de comprar mide las medidas de tu parabrisas para no equivocarte. ¡Te daremos una funda de cuero donde poder guardar el parasol!
Dropshipping: Orders with dropshipping service are sent in a standard postal envelope.
Bulk order : Orders of several units are shipped boxed and palletized.
Don't want to fill your dropshipping orders manually?
Integrate your store to process all your orders automatically.
View full details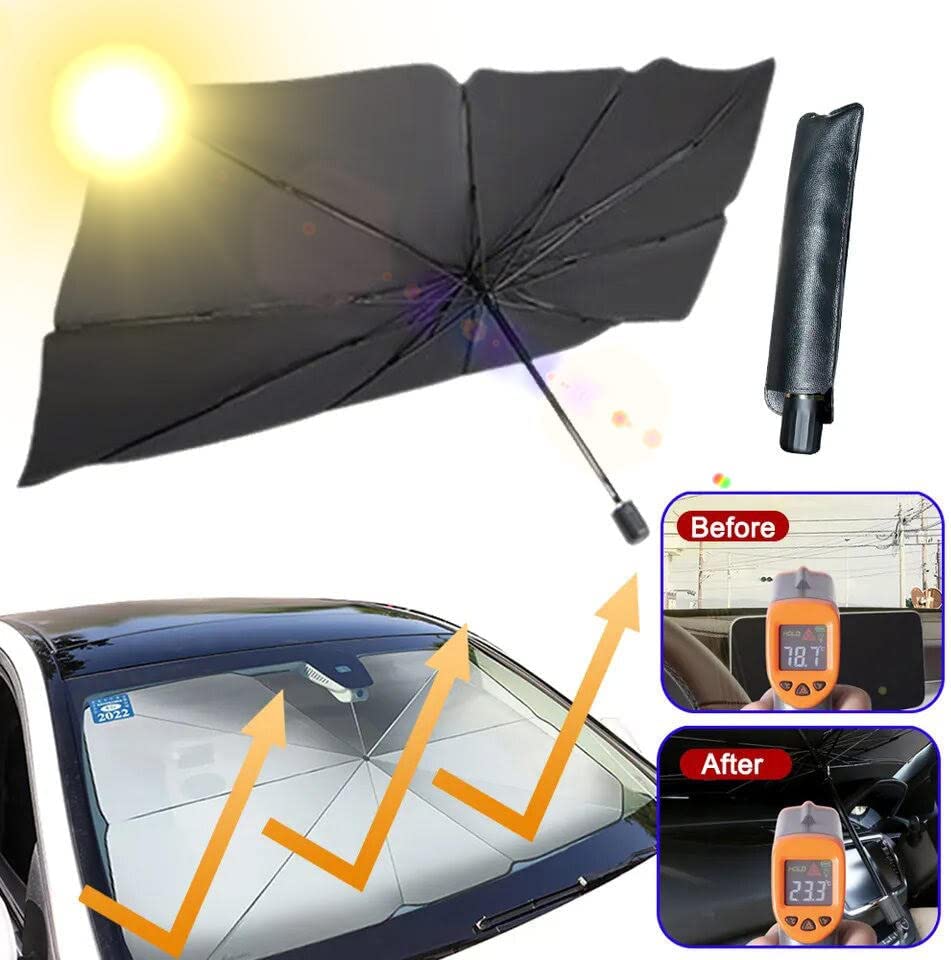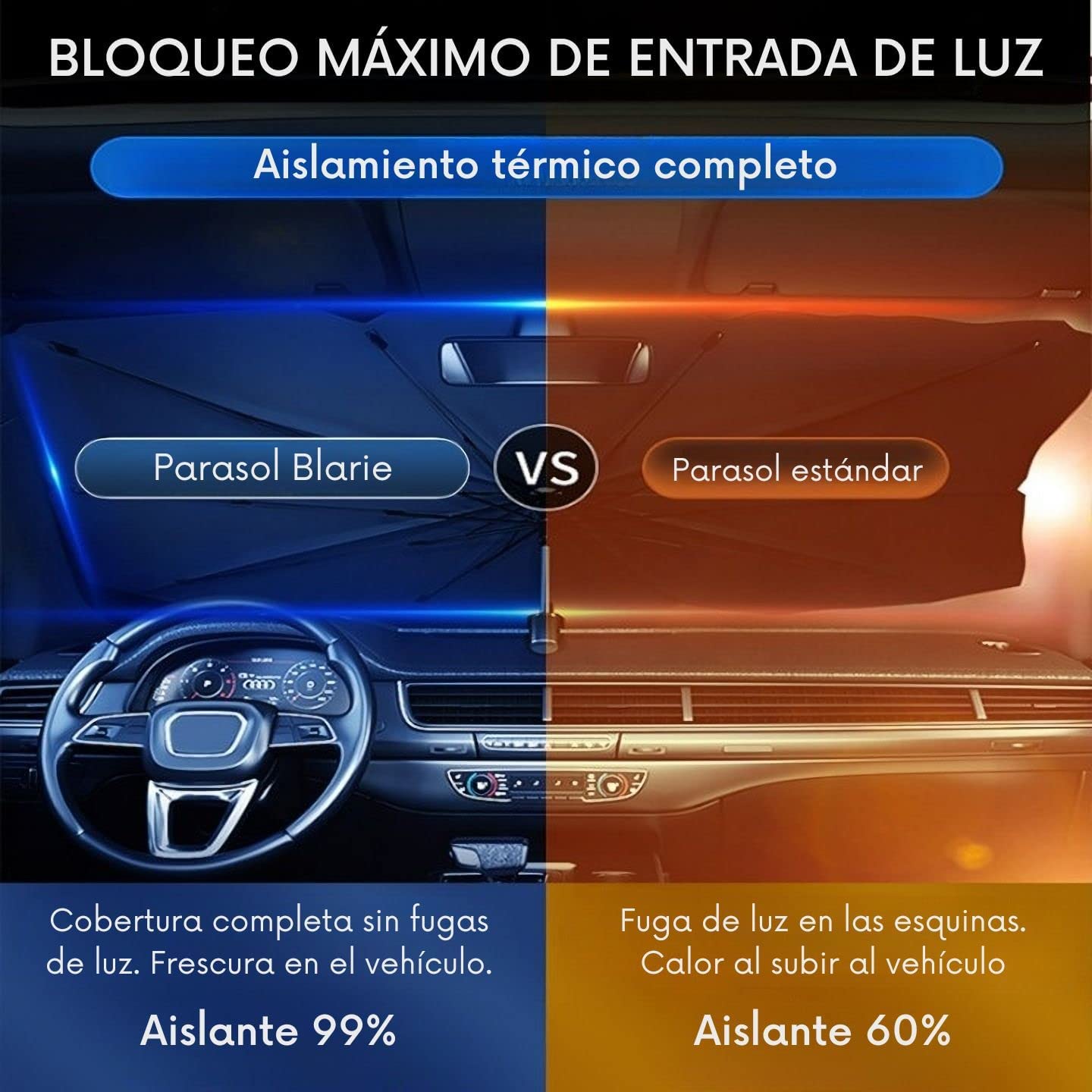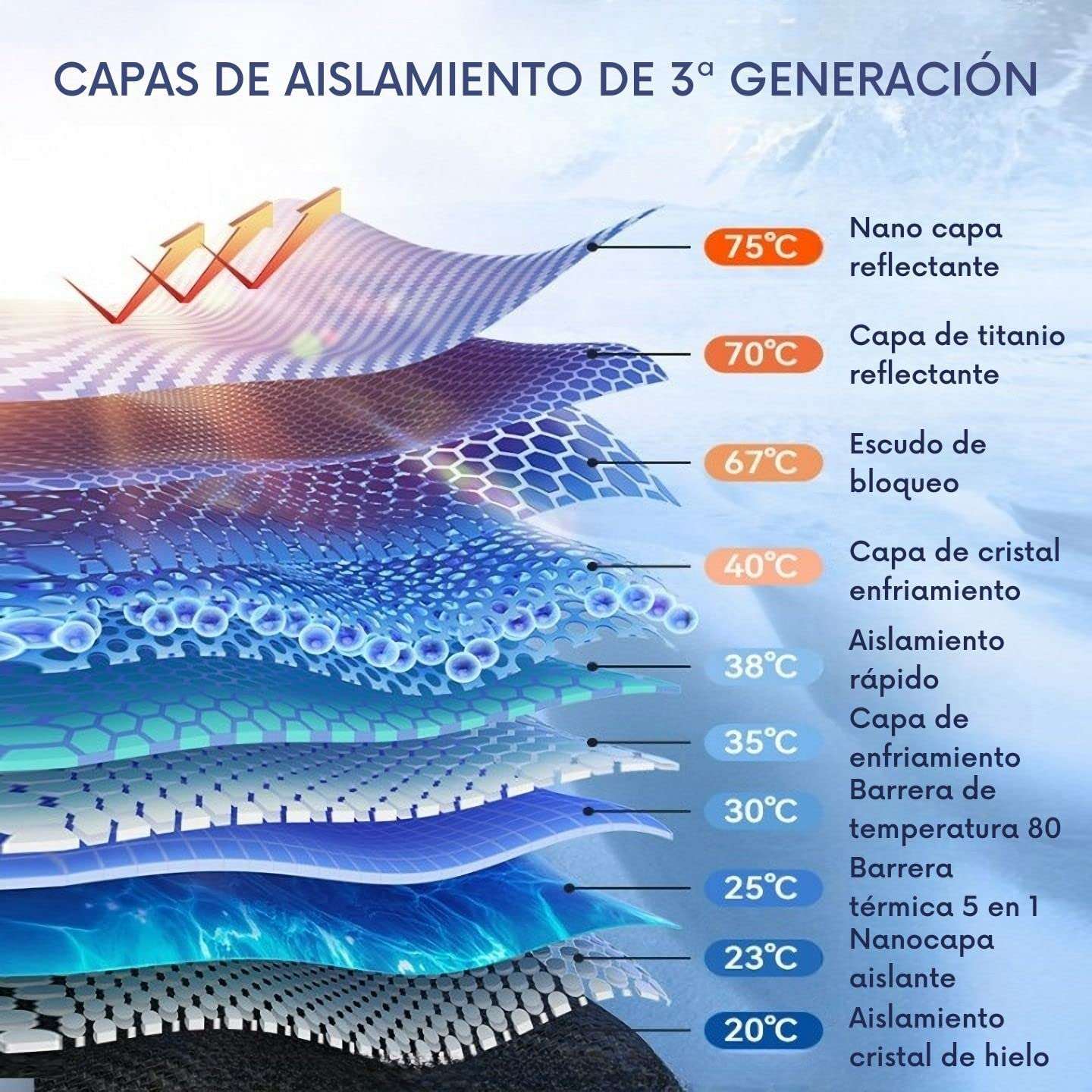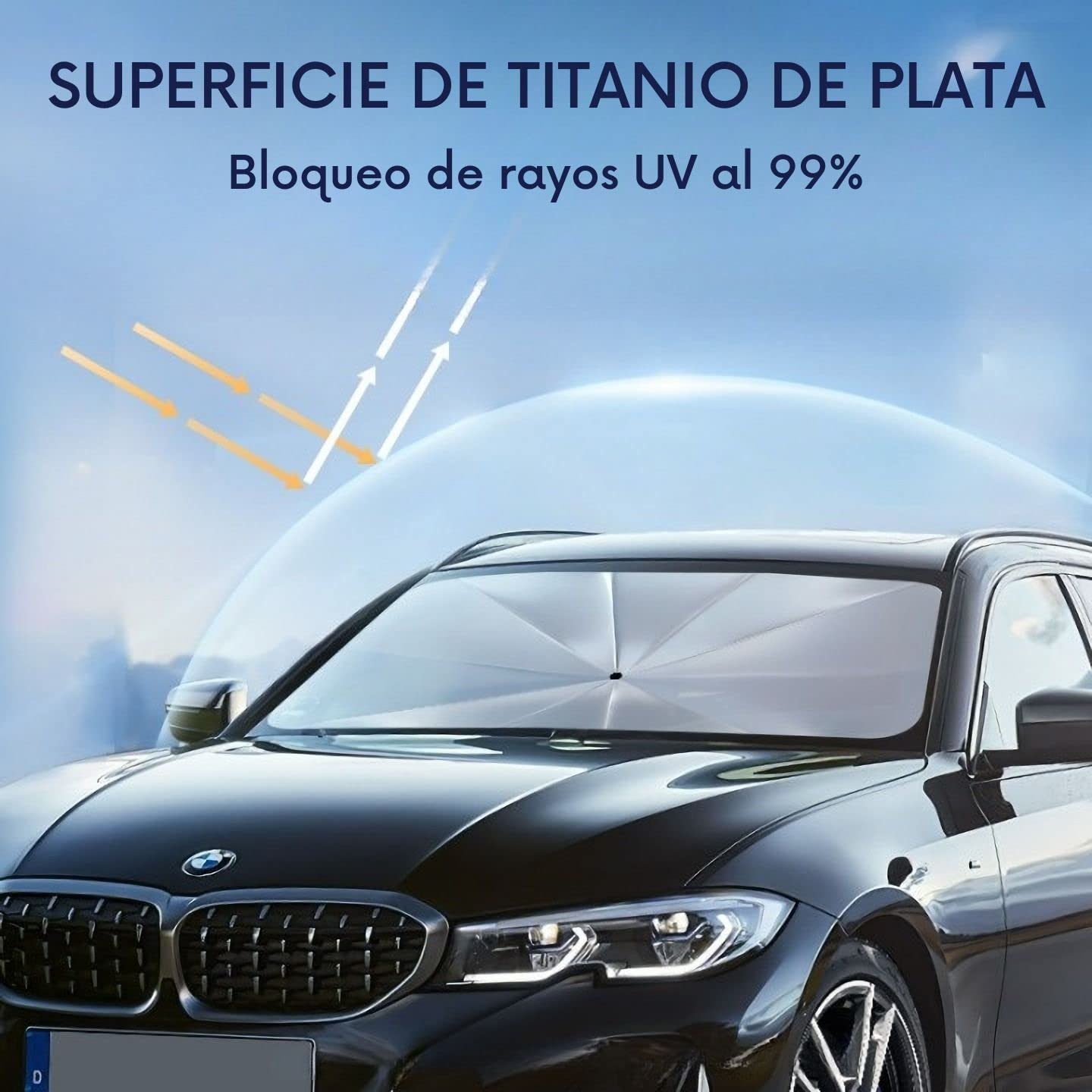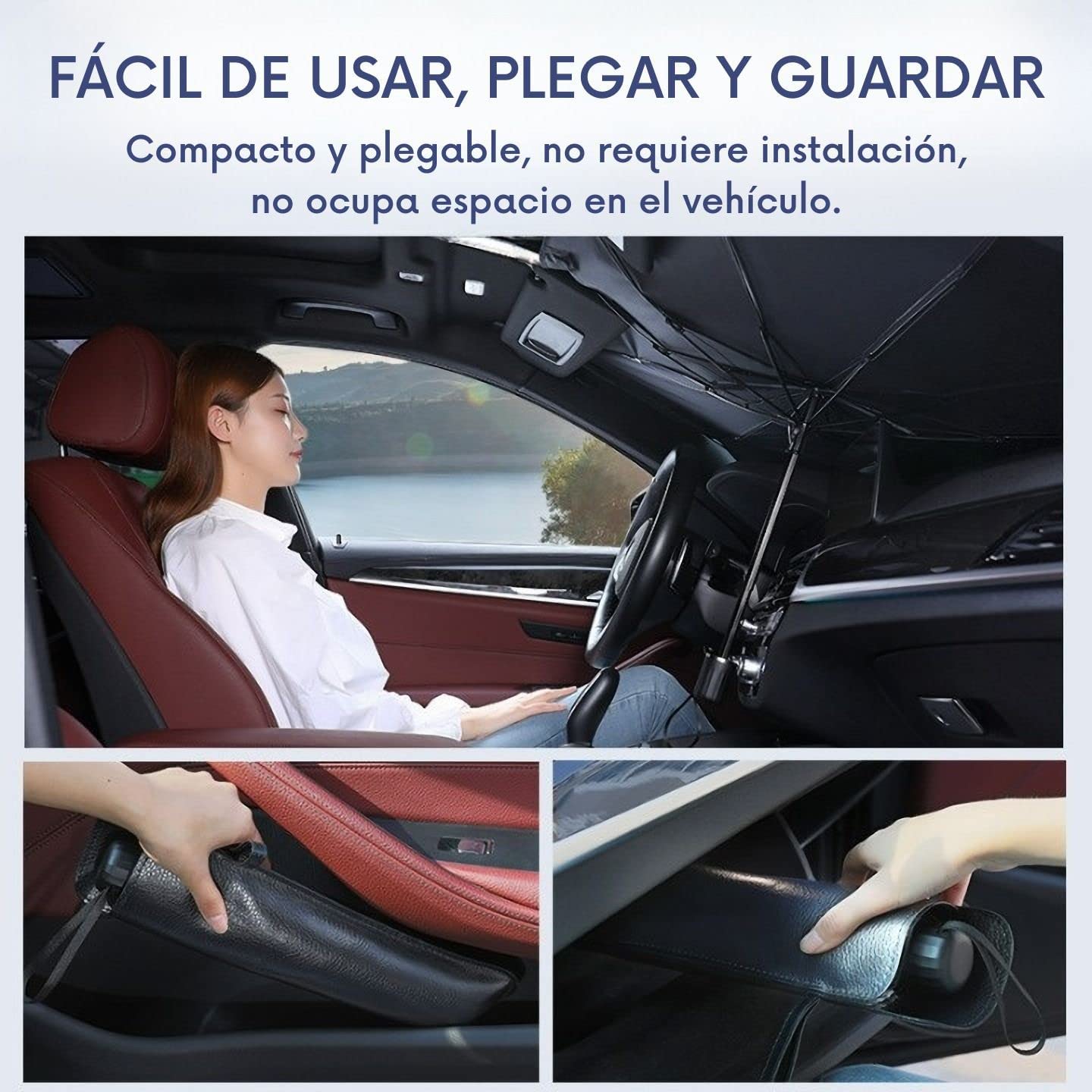 🔥Designed for E-commerce🔥