Parasol cortina Retractil
PVP Recomendado: $39.00 USD
(Precio de venta recomendado al público para tu tienda)
In stock! 795 unidades disponibles
Shipment tracking in real time - TRACKING
◉ How to place a dropshipping order?
1. Fill in the order with your client's information.
2. Enter your information in "billing".
- We will send the order directly to your client
Proteja su coche del sol con el Parasol cortina Retráctil. Este parasol para coche está diseñado para cubrir completamente los parabrisas delantero y trasero, con tamaños disponibles de 70cm/65cm para el frontal y 46cm para el trasero. Fabricado con película de aluminio reflectante de alta calidad, puede bloquear hasta el 99% de los rayos ultravioleta dañinos y el 85% de la energía solar total.
Características principales:
Parasol retráctil para parabrisas, que se puede abrir y cerrar fácilmente con una sola mano en cuestión de segundos.
Materiales de alta calidad que protegen la piel de quemaduras solares y alergias, y mantienen fresco el interior del coche.
Fácil de instalar con un soporte resistente y una ventosa mejorada que puede soportar hasta 20 kg de carga.
Tamaño perfecto para adaptarse a vehículos compactos, sedanes, vehículos medianos y SUVs.


Especificaciones:
Tamaño del frontal: 70cm/65cm
Tamaño del trasero: 46cm
Longitud total: aproximadamente 130-150cm
Material: Película de aluminio reflectante
Lo que incluye:
1 x Parasol cortina Retráctil para coche


Dropshipping: Orders with dropshipping service are sent in a standard postal envelope.
Bulk order : Orders of several units are shipped boxed and palletized.
Don't want to fill your dropshipping orders manually?
Integrate your store to process all your orders automatically.
View full details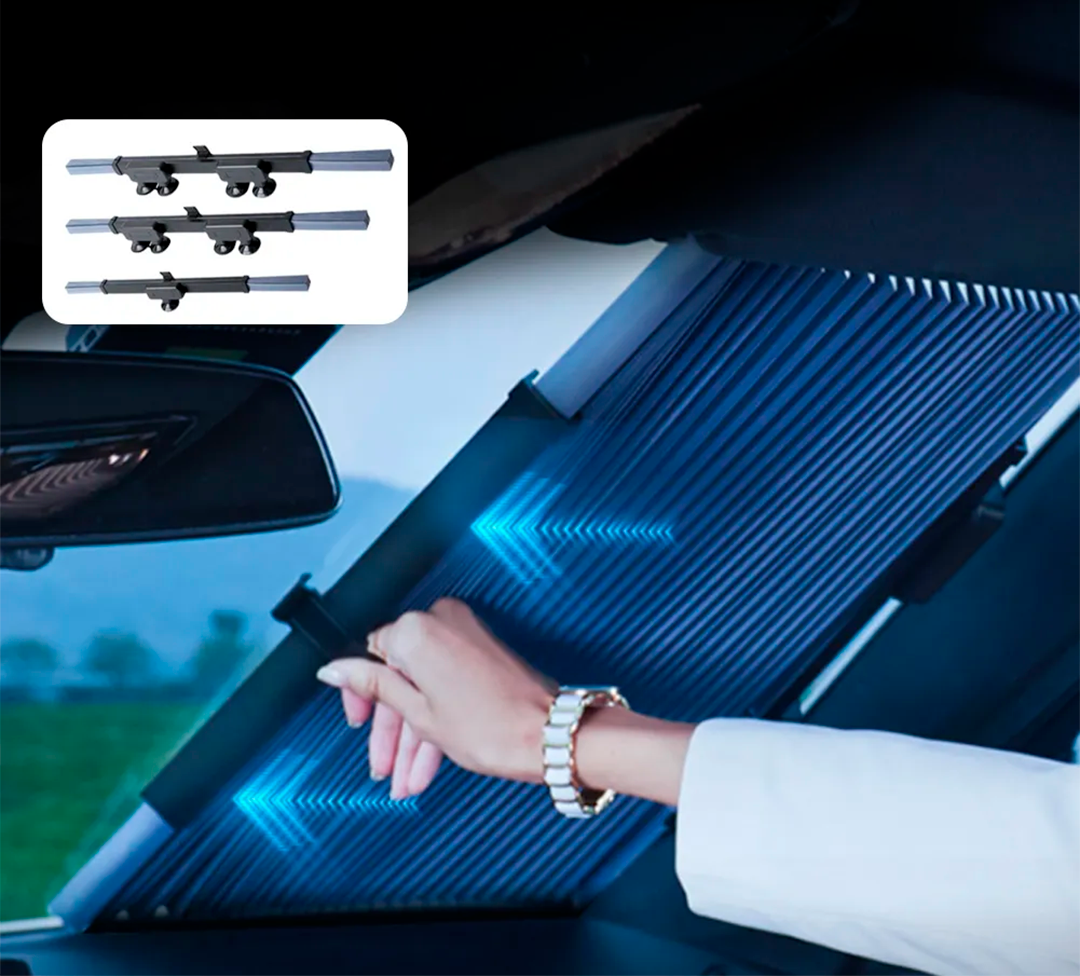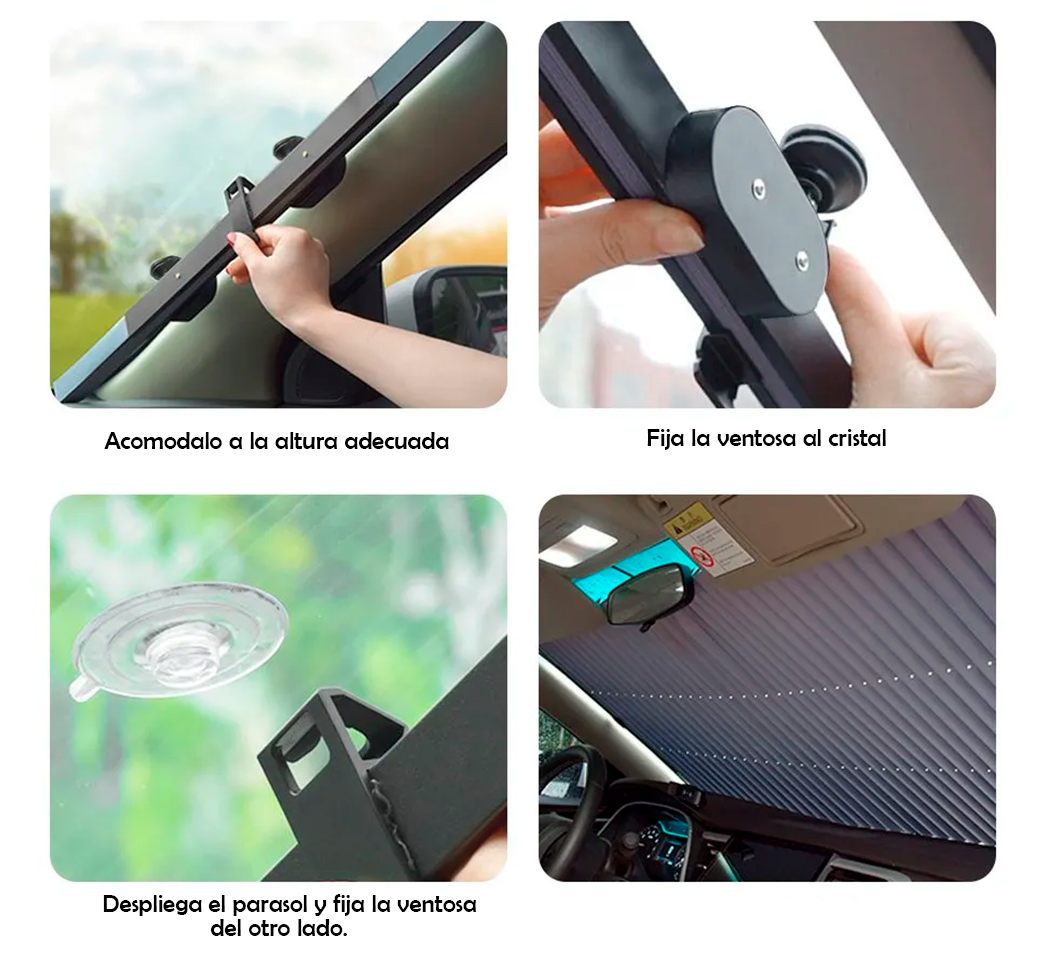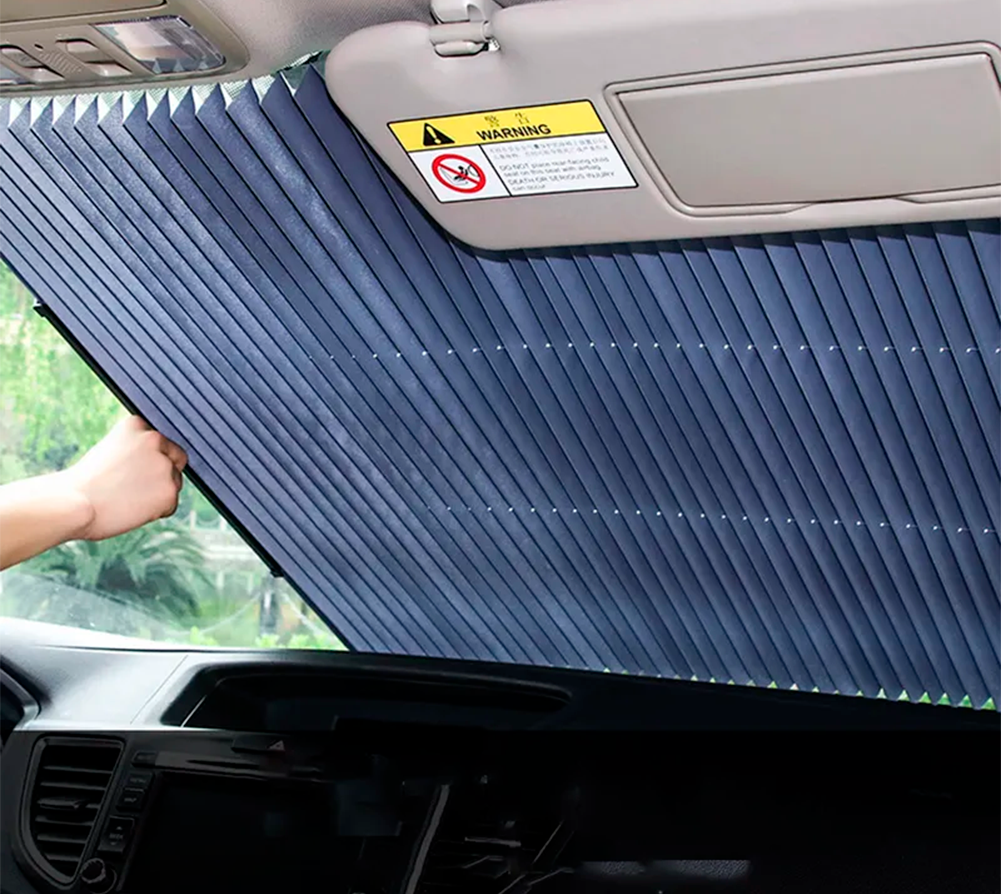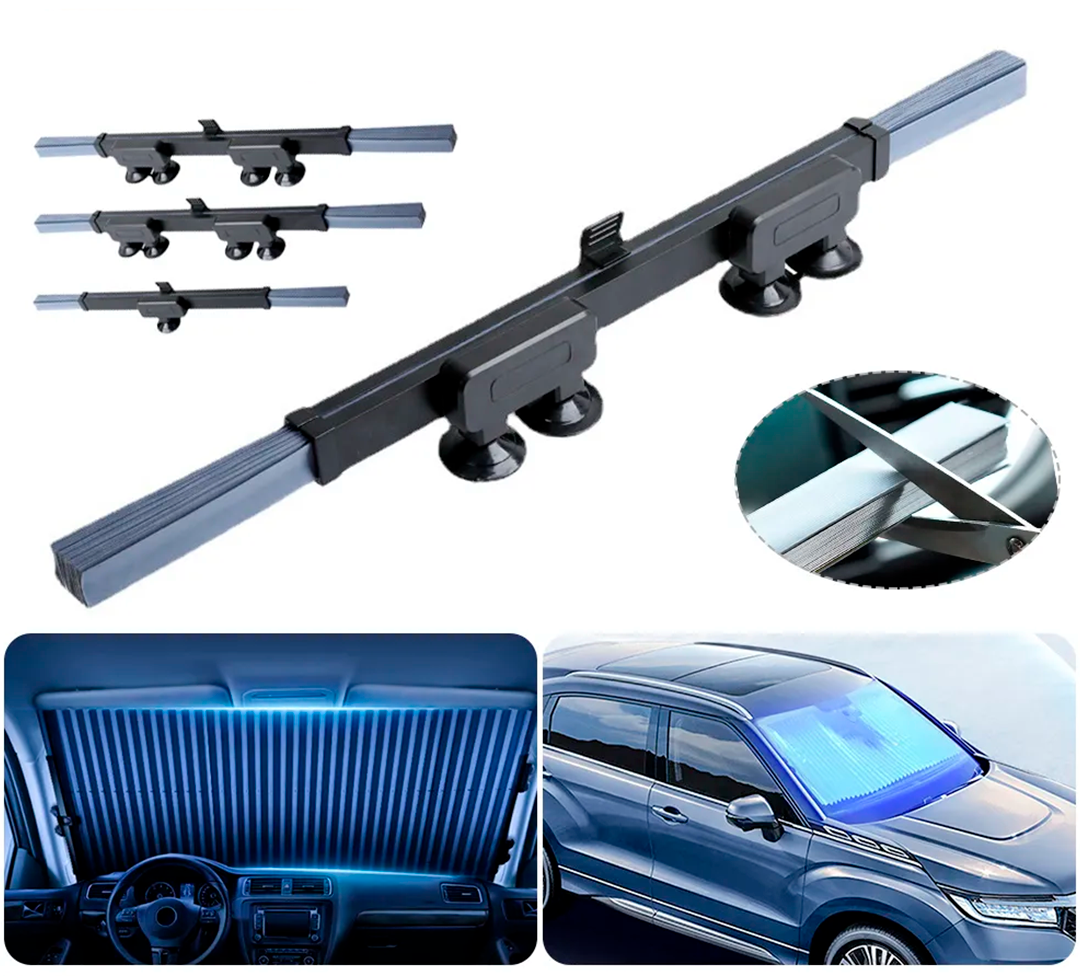 🔥Designed for E-commerce🔥