Organizador de Especias para Estante de Cocina
PVP Recomendado: $22.00 USD
(Precio de venta recomendado al público para tu tienda)
In stock! 485 unidades disponibles
Shipment tracking in real time - TRACKING
◉ How to place a dropshipping order?
1. Fill in the order with your client's information.
2. Enter your information in "billing".
- We will send the order directly to your client
Te presentamos la solución para esos frascos de especias que regularmente no tienen un puesto claro en nuestra cocina.

Con esta alternativa, vas a encontrar siempre tus mejores especias, en un solo lugar, sin preocuparte porque tengas que ir a buscar en otro sitio. O peor aún, quedarte sin adicionarle alguna especia a tu receta porque no la tienes a la mano.
CARACTERÍSTICAS:
Ideal para 6 frascos de especias, de tamaño promedio.
Peso soportado promedio: 4 Kg.
Apta para utilizar dentro de la nevera, por su facilidad de plegado.
Diseño ultraliviano que no limitarás sus posibilidades en ninguna superficie.
Cuenta con compartimento extraíble.
Instalación sencilla sin herramientas gracias a la cinta adhesiva 3M.
Apto para muebles de cocina con una anchura superior a 32 cm.
Limpiar con un paño húmedo.
MODO DE INSTALACIÓN:
Limpie la superficie donde será instalado.
Remueva de la parte trasera, la cinta de pegado 3M.
Sostenga durante 30 segundos consecutivos en la posición deseada para pegar.
Espera 24 horas antes de utilizarlo con los frascos completos.
ESPECIFICACIONES:
Material: ABS. 
Peso del organizador: 1,170 gr..
Dimensiones:

Pestañas de agarre: 2 cm.
Alto sin desplegar: 6,5 cm.
Alto desplegado: 13,5 cm.
Ancho: 32 cm.
INCLUYE:
1 Organizador de Especias para Estante de Cocina.
Dropshipping: Orders with dropshipping service are sent in a standard postal envelope.
Bulk order : Orders of several units are shipped boxed and palletized.
Don't want to fill your dropshipping orders manually?
Integrate your store to process all your orders automatically.
View full details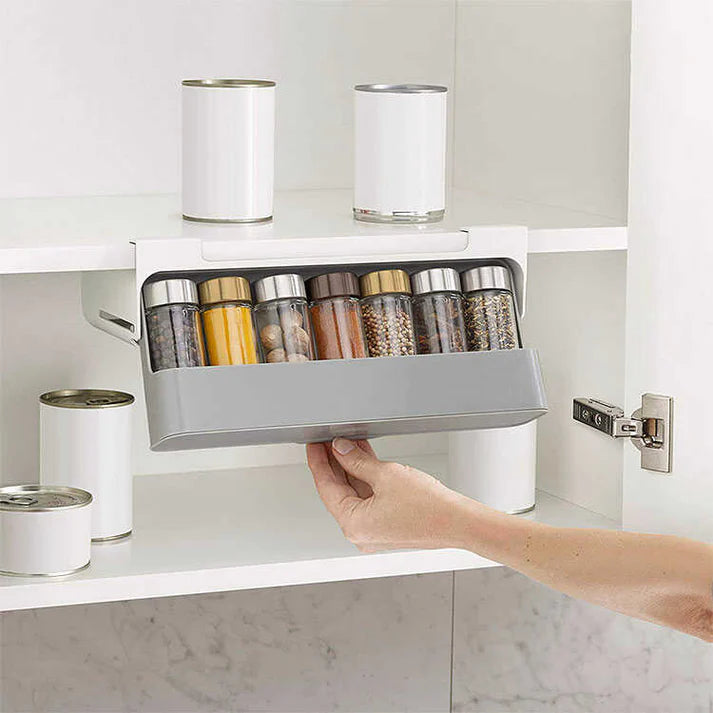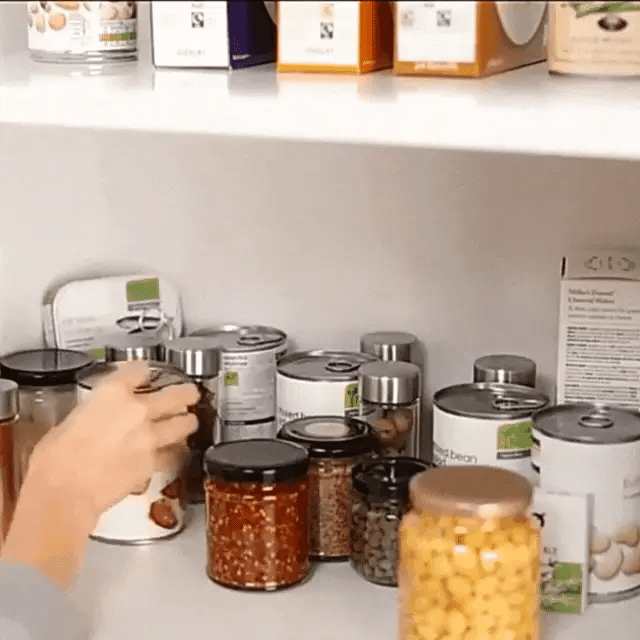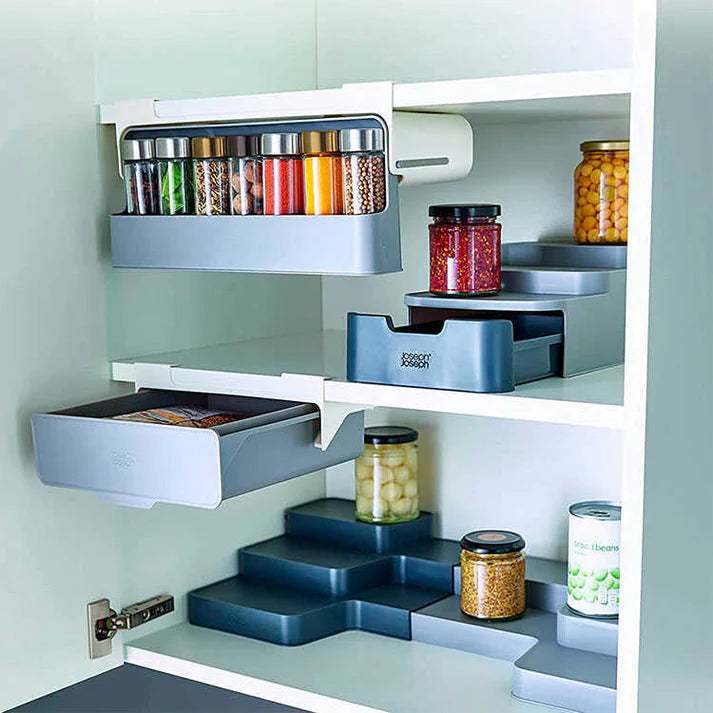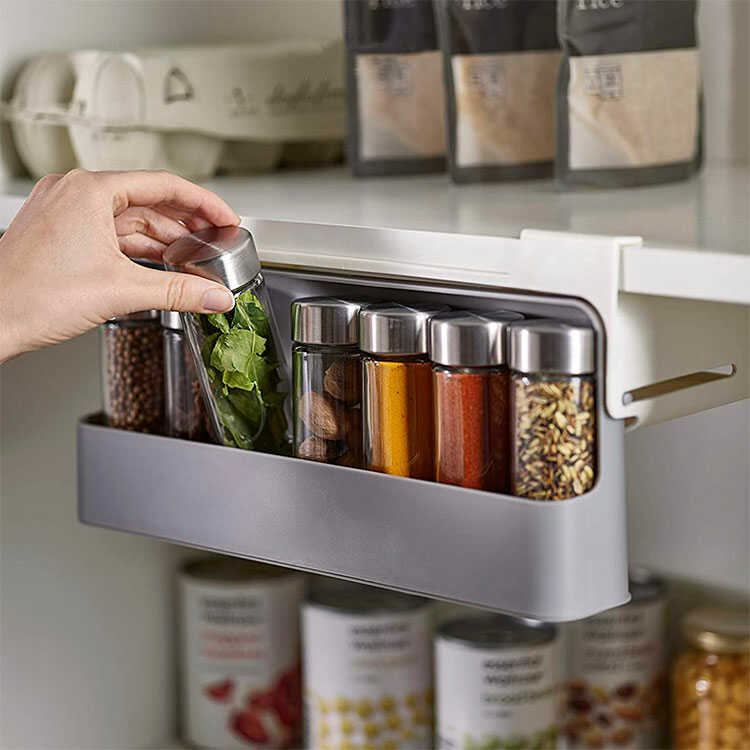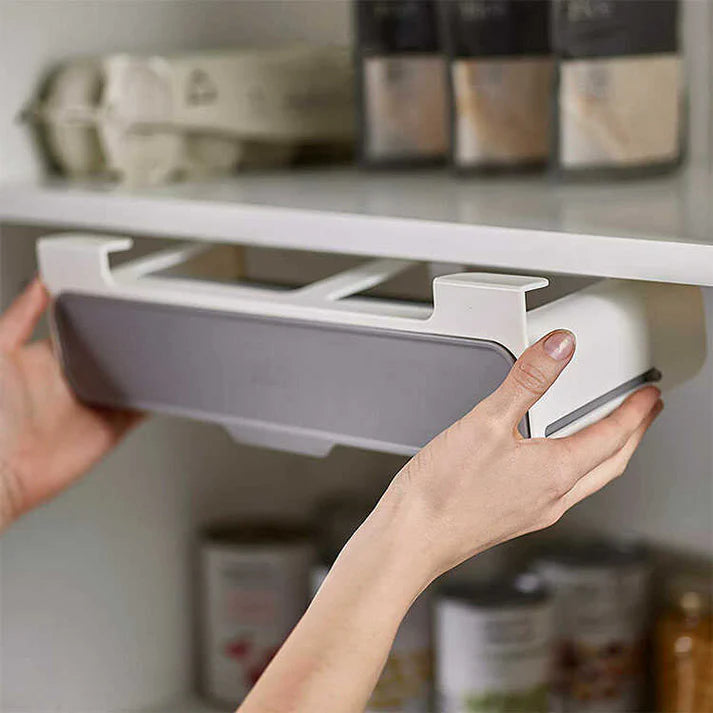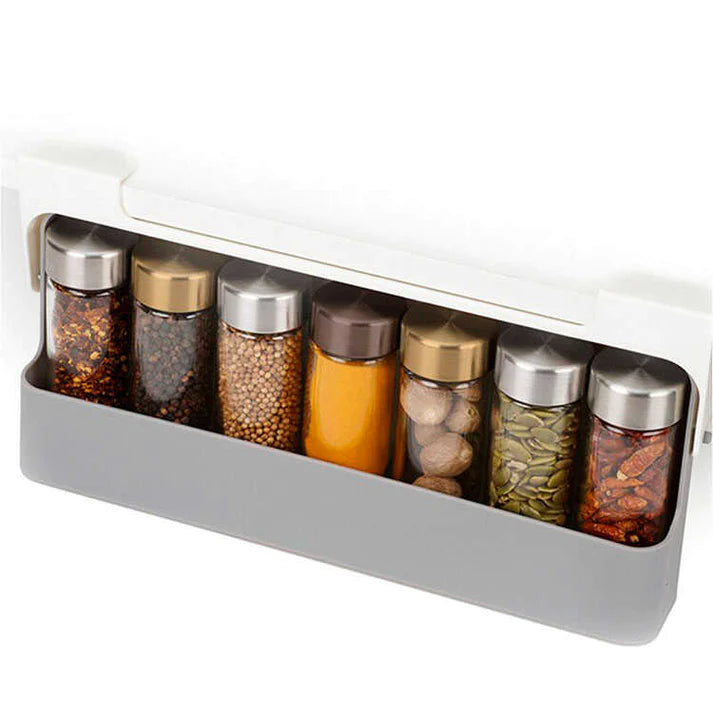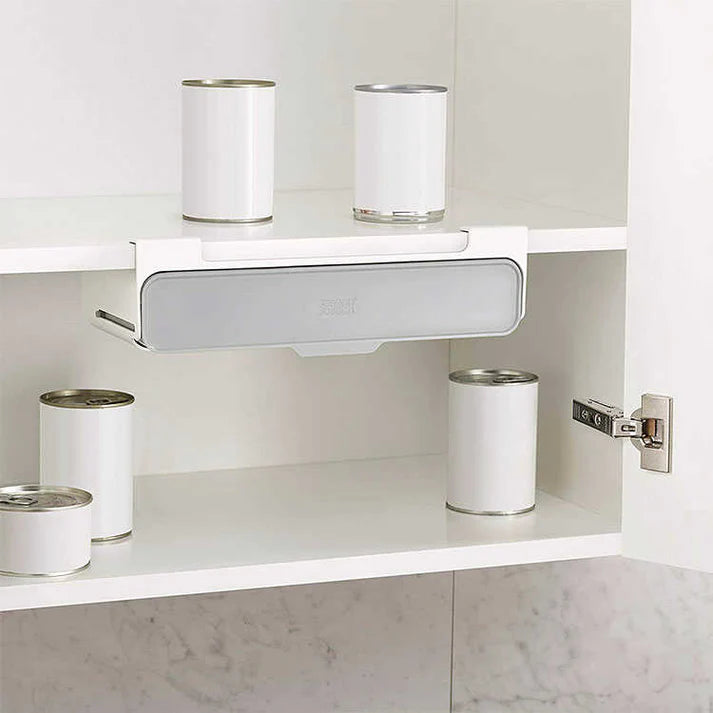 🔥Designed for E-commerce🔥