Automatic Electric Grinder
PVP Recomendado: $27.00 USD
(Precio de venta recomendado al público para tu tienda)
In stock! 859 unidades disponibles
Shipment tracking in real time - TRACKING
◉ How to place a dropshipping order?
1. Fill in the order with your client's information.
2. Enter your information in "billing".
- We will send the order directly to your client
Make the task of grinding spices easy and quick with our automatic electric grinder. Forget about manual grinders and the effort they require. This electric grinder is the perfect solution for those who want to enjoy the fresh flavor and aroma of freshly ground spices without complications.
With a sleek and modern design, this electric grinder is easy to use. Simply press the power button and you'll see how the stainless steel blades start grinding the spice in seconds. Additionally, the grinder features a lid that prevents spice from spilling and maintains freshness.
This electric grinder is ideal for grinding not only pepper but also other types of spices such as salt, cumin, cloves, cinnamon, and more. It also comes with a built-in filter that helps separate impurities from the spice and purify it while you grind.
FEATURES:
Sleek and modern design.
Stainless steel blades for fast and uniform grinding.
Lid to prevent spills and maintain spice freshness.
Built-in filter to purify the spice while grinding.
SPECIFICATIONS:
Material: plastic and stainless steel.
Dimensions: 20 cm height x 6 cm diameter.
Weight: 300 grams.
Power: 4 AA batteries (not included).
INCLUDES:
1 automatic electric grinder.
Dropshipping: Orders with dropshipping service are sent in a standard postal envelope.
Bulk order : Orders of several units are shipped boxed and palletized.
Don't want to fill your dropshipping orders manually?
Integrate your store to process all your orders automatically.
View full details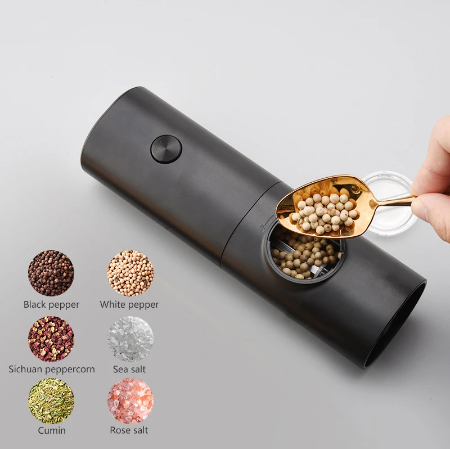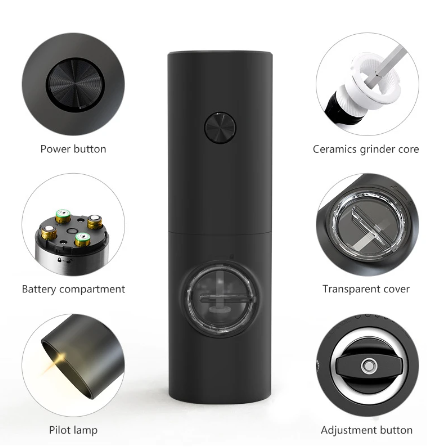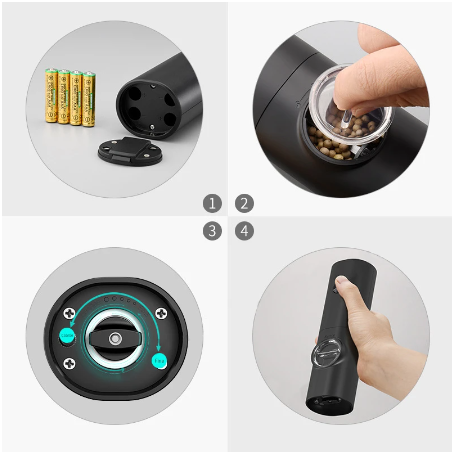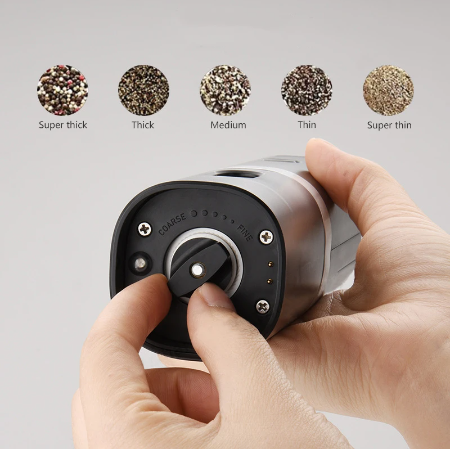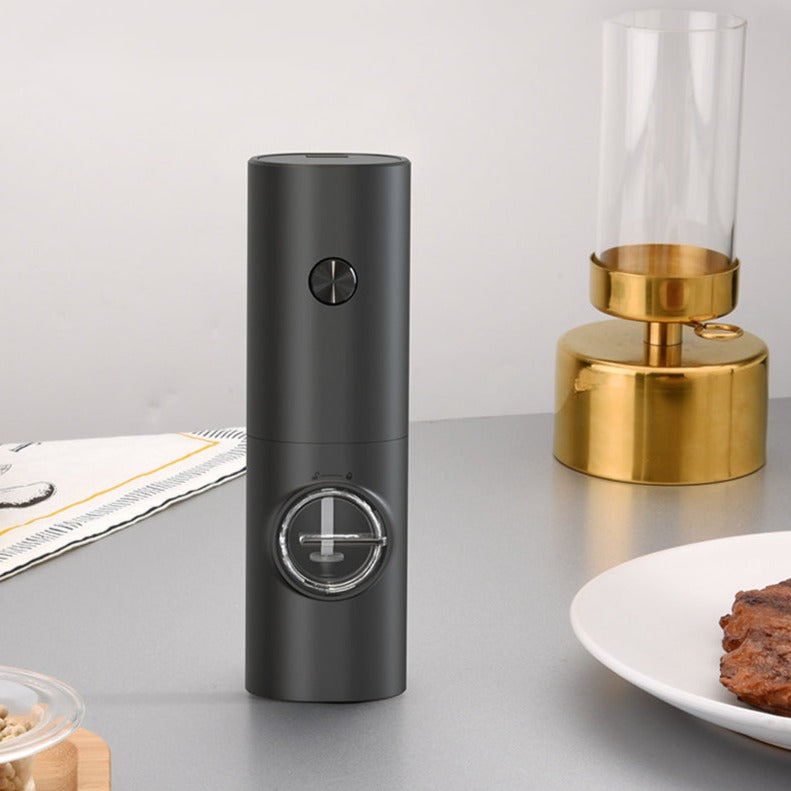 🔥Designed for E-commerce🔥