Mini Mopa Portátil
PVP Recomendado: $32.00 USD
(Precio de venta recomendado al público para tu tienda)
In stock! 750 unidades disponibles
Shipment tracking in real time - TRACKING
◉ How to place a dropshipping order?
1. Fill in the order with your client's information.
2. Enter your information in "billing".
- We will send the order directly to your client
Simplifica la limpieza con la Mini Mopa Portátil Manos Libres. 🌟
Pequeño y compacto🤏🏻
🏠🚗 Descubre la comodidad de la Mini Mopa Portátil Manos Libres. Con su diseño multifuncional, es perfecta para limpiar suelos, cocinas, vidrios, mesas y paredes. ¡Incluso es ideal para el interior de tu automóvil! Es tu asistente de limpieza todo en uno. 💪🧽
Superpoderes🦸🏻‍♂️
🧽Ideal para suelos, cocinas, vidrios, mesas de comedor, paredes y automóviles. Una herramienta de limpieza imprescindible.
Mantén tu hogar impecable sin esfuerzo: Con la Mini Mopa Portátil Manos Libres, la limpieza se vuelve más fácil que nunca. Su diseño compacto y ergonómico te permite llegar a todos los rincones sin esfuerzo. ¡Di adiós a las tareas tediosas y disfruta de un hogar impecable en poco tiempo! 😊🏡
✨ Calidad y versatilidad en un solo producto: Fabricada con materiales duraderos, la Mini Mopa de Escritorio está diseñada para brindar un rendimiento óptimo. Su cabeza de esponja de alta calidad garantiza una limpieza eficiente en diversas superficies. ¡Descubre la versatilidad de esta mopa y simplifica tu vida!
Especificación
Tamaño de almacenamiento: 24,8*4,6 cm/9,7*1,8 pulgadas
Longitud extendida: 29,5 cm x 15,5 cm/11,6 x 6,1 pulgadas.
Longitud de la cabeza de algodón: 15,5 cm/6,1 pulgadas
Peso: 200g
Dropshipping: Orders with dropshipping service are sent in a standard postal envelope.
Bulk order : Orders of several units are shipped boxed and palletized.
Don't want to fill your dropshipping orders manually?
Integrate your store to process all your orders automatically.
View full details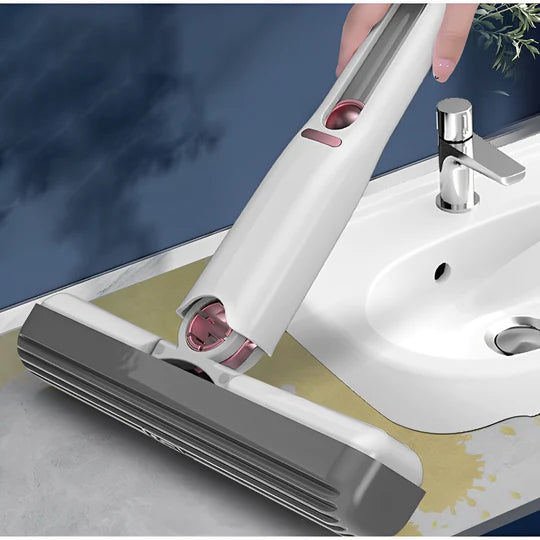 🔥Designed for E-commerce🔥