Vacuum sealing machine
PVP Recomendado:
(Precio de venta recomendado al público para tu tienda)
In stock! 929 unidades disponibles
Shipment tracking in real time - TRACKING
◉ How to place a dropshipping order?
1. Fill in the order with your client's information.
2. Enter your information in "billing".
- We will send the order directly to your client
A QUICK, EASY, AND ECONOMICAL WAY
TO KEEP YOUR FOOD FRESH
Our automatic vacuum sealer can keep the freshness of fruits, nuts, meat, sweets, and vegetables,
preventing food from spoiling, reducing deterioration, and food waste.
It is very easy to use, taking only 5-8 seconds to complete the vacuum sealing of food. It keeps food fresh 10 times longer than normal storage methods. A perfect solution for keeping food fresh for longer periods.
Our food vacuum sealer adopts a one-button automatic sealing machine operation, hands-free design, LED indicator light. It has 5 temperature modes, 1-3 for dry foods and 4-5 for wet foods (dry/wet dual mode). Suitable for meat, seafood, fruits, vegetables, nuts, bread, jars, etc.
This device uses aerospace-grade insulation material, can withstand unlimited continuous vacuum sealing, and can prepare meals for a week in advance for vacuum sealing in the refrigerator. The vacuum sealer also has double protection against overheating to prevent burns.
Dimension: 22.3 x 15 x 5.1 cm.
Weight: 260 g.
Material: ABS Plastic.
Dropshipping: Orders with dropshipping service are sent in a standard postal envelope.
Bulk order : Orders of several units are shipped boxed and palletized.
Don't want to fill your dropshipping orders manually?
Integrate your store to process all your orders automatically.
View full details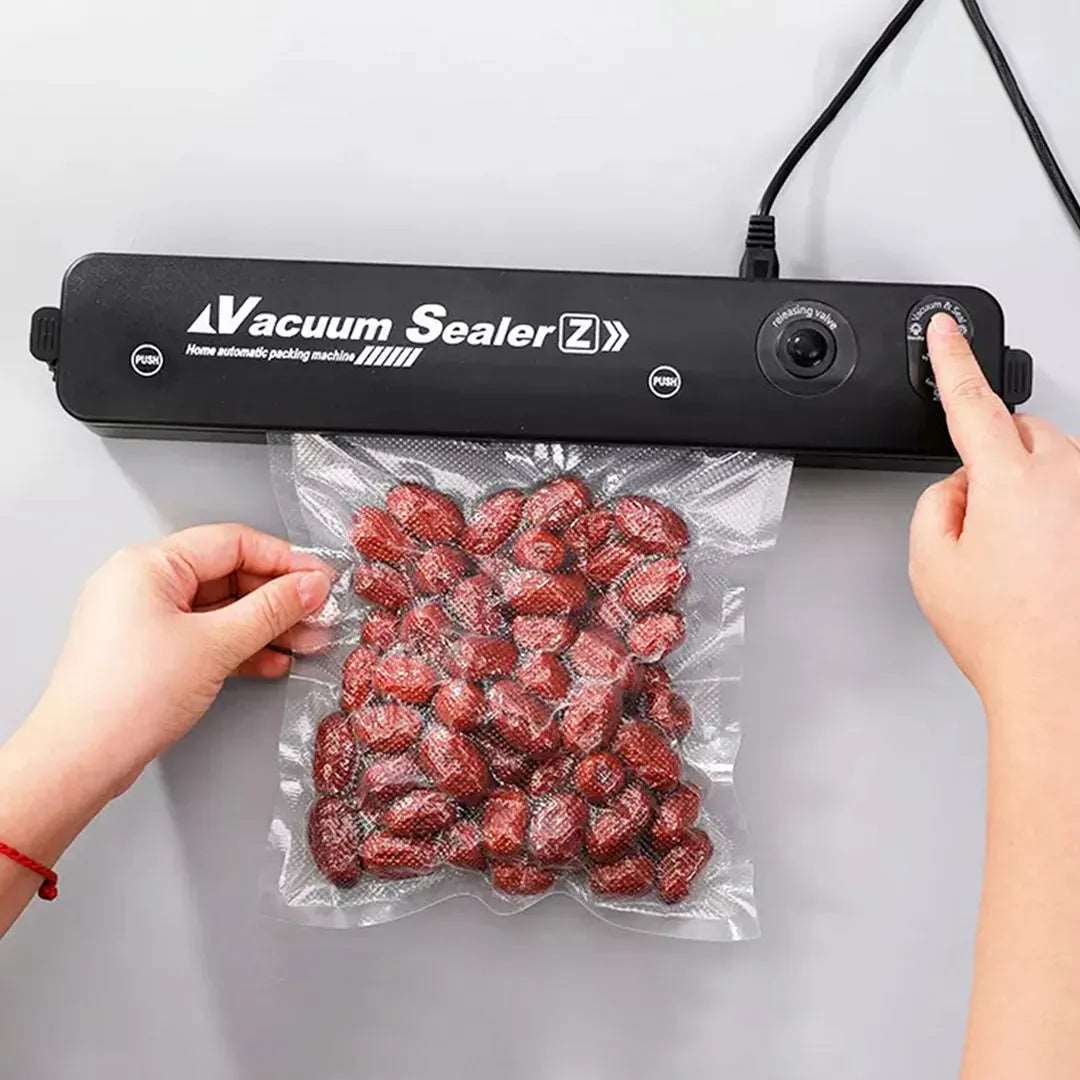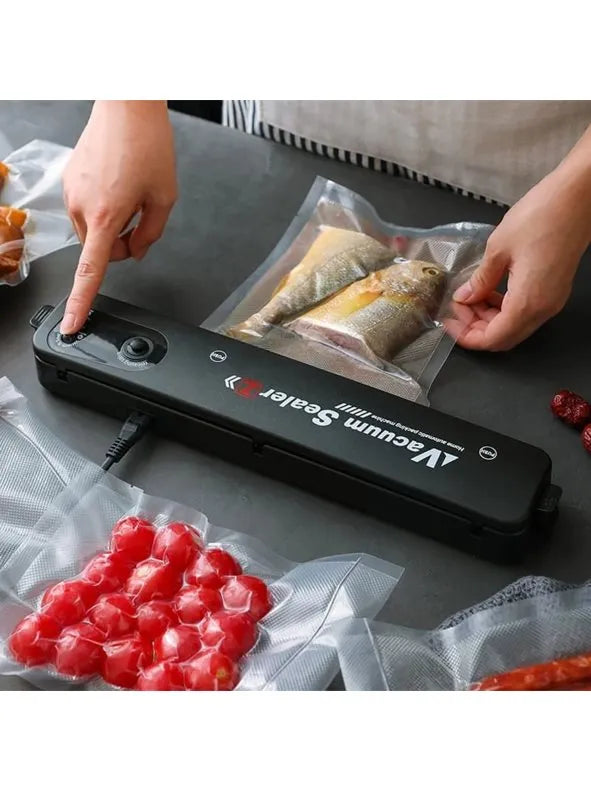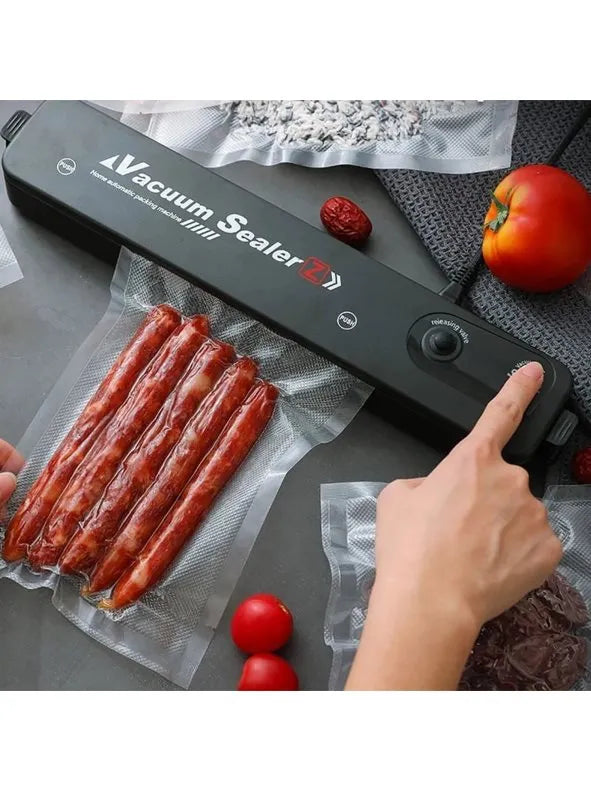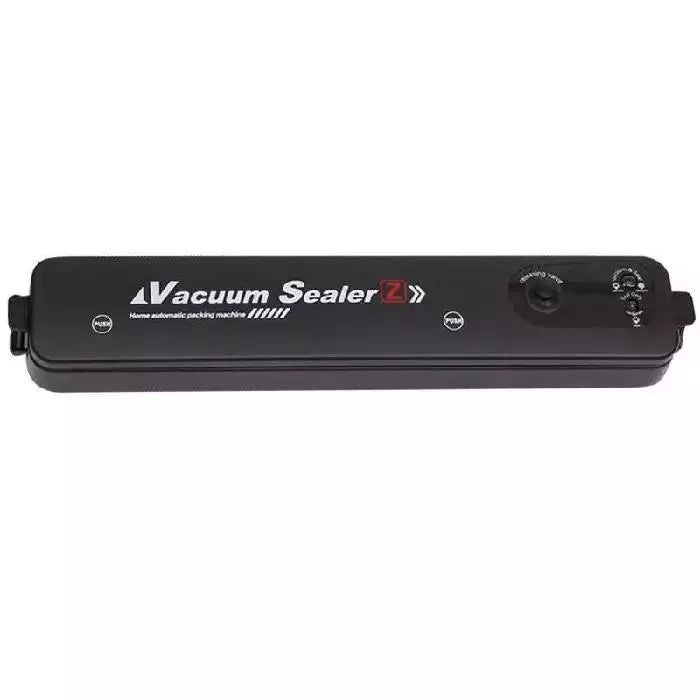 🔥Designed for E-commerce🔥