Luz solar rgb 7 led
PVP Recomendado: $38.00 USD
(Precio de venta recomendado al público para tu tienda)
In stock! 1200 unidades disponibles
Shipment tracking in real time - TRACKING
◉ How to place a dropshipping order?
1. Fill in the order with your client's information.
2. Enter your information in "billing".
- We will send the order directly to your client
Transforma tu espacio exterior en un espectáculo de luces vibrantes con nuestra Luz Solar RGB de 7 LED. Con siete modos de color que incluyen rojo, verde, azul, naranja, azul-verde, morado y amarillo, puedes disfrutar de una modificación automática del color o seleccionar tu tono favorito a través del interruptor de encendido/apagado ubicado en la parte posterior de la lámpara. Los paneles solares mejorados, con clasificación IP65 impermeable y resistentes al calor, hacen que la instalación sea rápida y sencilla, y son perfectos para iluminar céspedes y jardines.
Esta lámpara solar cuenta con una batería de litio incorporada de 2200 mAh, lo que te permite disfrutar de iluminación gratuita por la noche gracias al sistema de energía solar. Además, al ser inalámbrica y no requerir baterías, proporciona un uso seguro y sin complicaciones. Su diseño fuerte y duradero incluye un panel solar ajustable en un ángulo de 180 grados, lo que te permite iluminar el punto perfecto y aprovechar al máximo la luz solar disponible.
Especificaciones:
Grado impermeable: IP65
Fuente de alimentación: energía solar
Tiempo de carga: aproximadamente 8 horas
Paneles solares: DC5.5V 1.7W
Tamaño: 29 * 9.5 * 34 cm
Peso del producto: 380 g
Horas de trabajo: aproximadamente 8-12 horas
Materiales principales: ABS de protección ambiental
Uso: control de luz + control de interruptor
Batería: 3.7V 2200mAh
Beneficios:
Modos de color versátiles: Disfruta de siete colores diferentes para crear ambientes y efectos visuales impresionantes en tu espacio exterior.

Energía solar y respetuosa con el medio ambiente: La luz solar aprovecha la energía solar para cargar durante el día y proporcionar iluminación por la noche, sin necesidad de cables ni consumo de energía adicional.

Fácil instalación y resistencia a la intemperie: Los paneles solares mejorados y la clasificación IP65 impermeable hacen que esta lámpara sea adecuada para uso en exteriores, resistiendo diversas condiciones climáticas.

Ajustable y duradera: El ángulo de 180 grados del panel solar te permite ajustarlo para obtener la mejor exposición a la luz solar, y su diseño fuerte y duradero garantiza su funcionamiento a largo plazo.
El paquete incluye:
1 x Luz Solar RGB de 7 LED
1 x Manual de instrucciones
Dropshipping: Orders with dropshipping service are sent in a standard postal envelope.
Bulk order : Orders of several units are shipped boxed and palletized.
Don't want to fill your dropshipping orders manually?
Integrate your store to process all your orders automatically.
View full details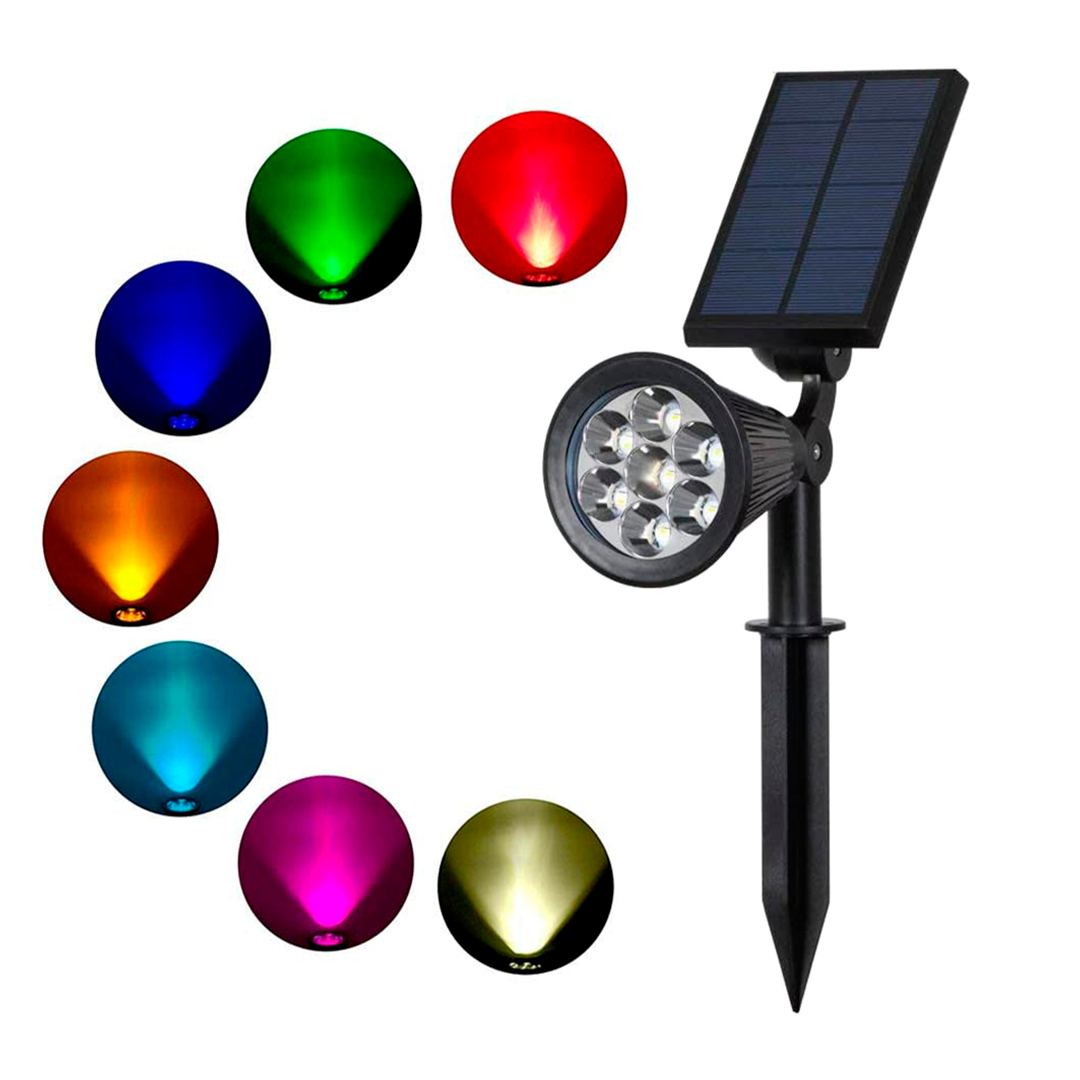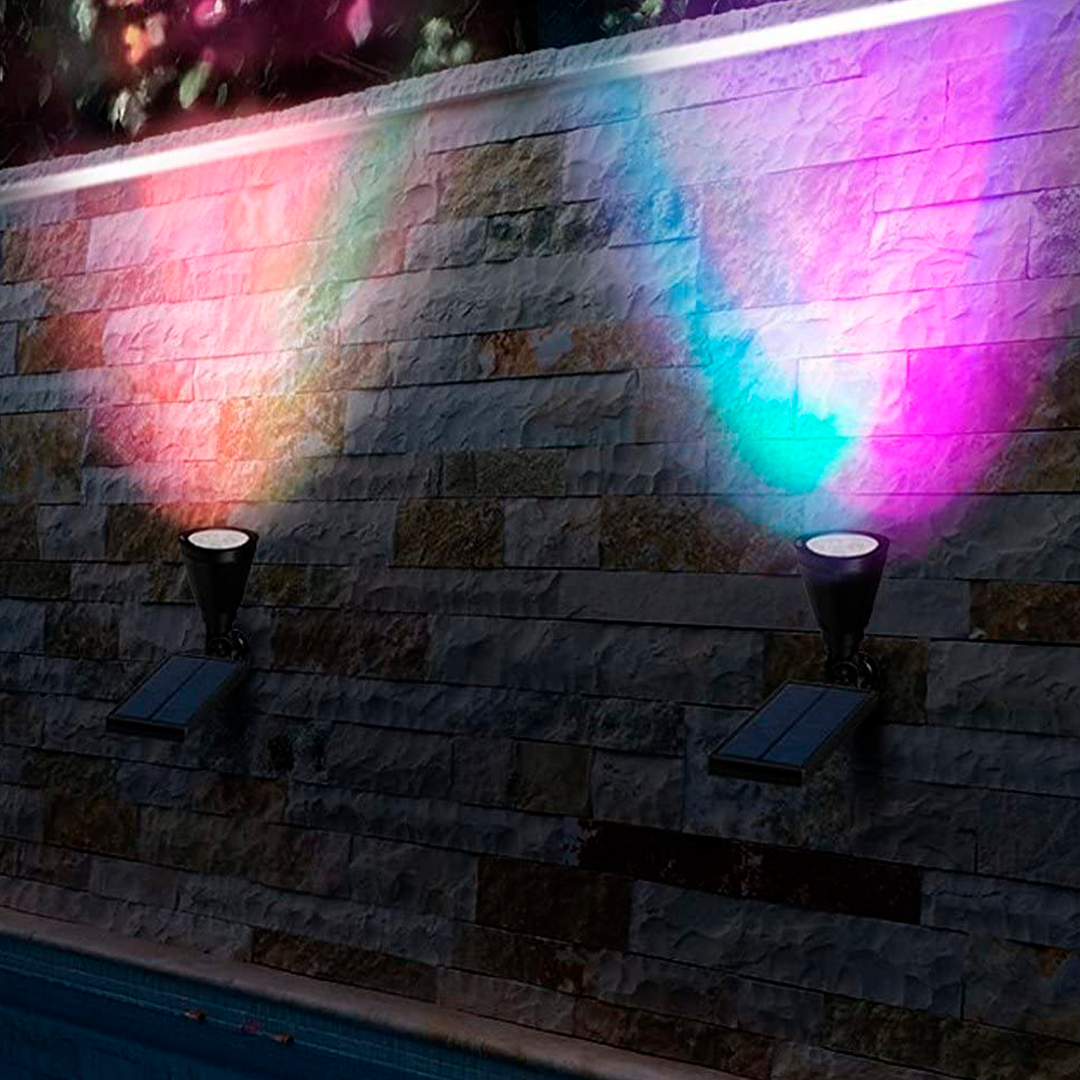 🔥Designed for E-commerce🔥