Linterna recargable multiusos
PVP Recomendado: $27.00 USD
(Precio de venta recomendado al público para tu tienda)
In stock! 1200 unidades disponibles
Shipment tracking in real time - TRACKING
◉ How to place a dropshipping order?
1. Fill in the order with your client's information.
2. Enter your information in "billing".
- We will send the order directly to your client
Descubre la linterna LED recargable más versátil y potente para todas tus necesidades de iluminación, con 3 modos, zoom ajustable y función magnética, ideal para actividades al aire libre, reparaciones nocturnas y emergencias. ¡No te quedes a oscuras con esta linterna de alto rendimiento!
Versatilidad: Con 3 modos de iluminación (iluminación, estroboscópica, luz lateral COB) y zoom ajustable, esta linterna LED recargable se adapta a diferentes situaciones y necesidades, desde actividades al aire libre hasta reparaciones nocturnas, ofreciendo una iluminación potente y precisa.

Funcionalidad: Con una potente función magnética en la cola de la linterna, puedes usarla con las manos libres para realizar diversas actividades. Además, cuenta con una batería recargable y un cable de carga USB, lo que la hace conveniente y fácil de usar en cualquier momento y lugar.

Durabilidad: Fabricada con una carcasa de aleación de aluminio de grado aeronáutico y con resistencia al agua IPX4, esta linterna es resistente y duradera, lo que la hace ideal para condiciones meteorológicas adversas como niebla fuerte y lluvia. Su diseño compacto y agarre antideslizante también la hace resistente al uso diario y perfecta para actividades al aire libre.
En resumen, esta linterna LED recargable destaca por su versatilidad, funcionalidad y durabilidad, lo que la convierte en una opción confiable y conveniente para aquellos que buscan una iluminación potente y confiable en diversas situaciones.
Dropshipping: Orders with dropshipping service are sent in a standard postal envelope.
Bulk order : Orders of several units are shipped boxed and palletized.
Don't want to fill your dropshipping orders manually?
Integrate your store to process all your orders automatically.
View full details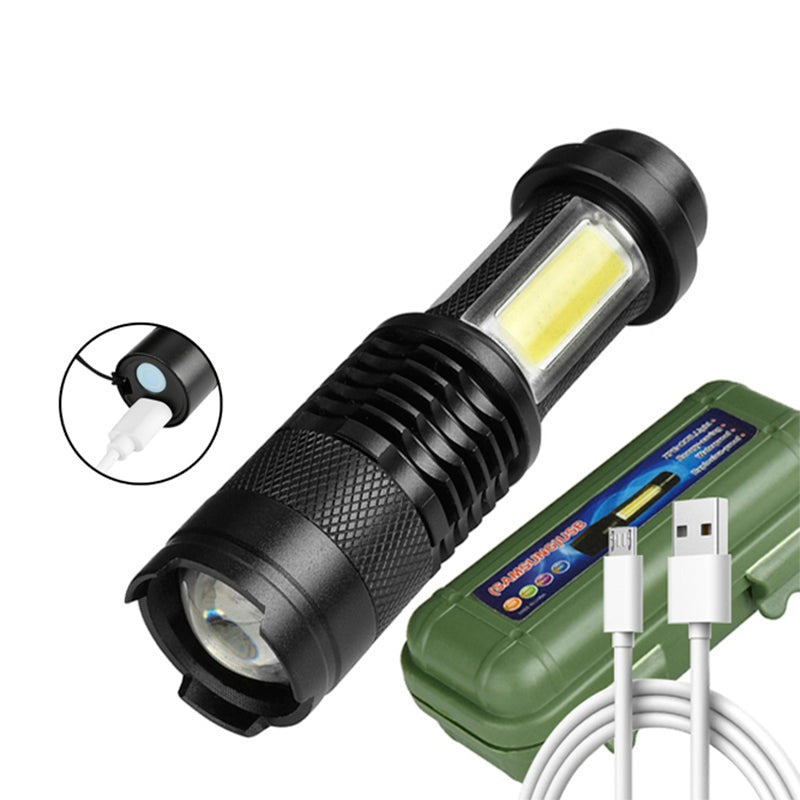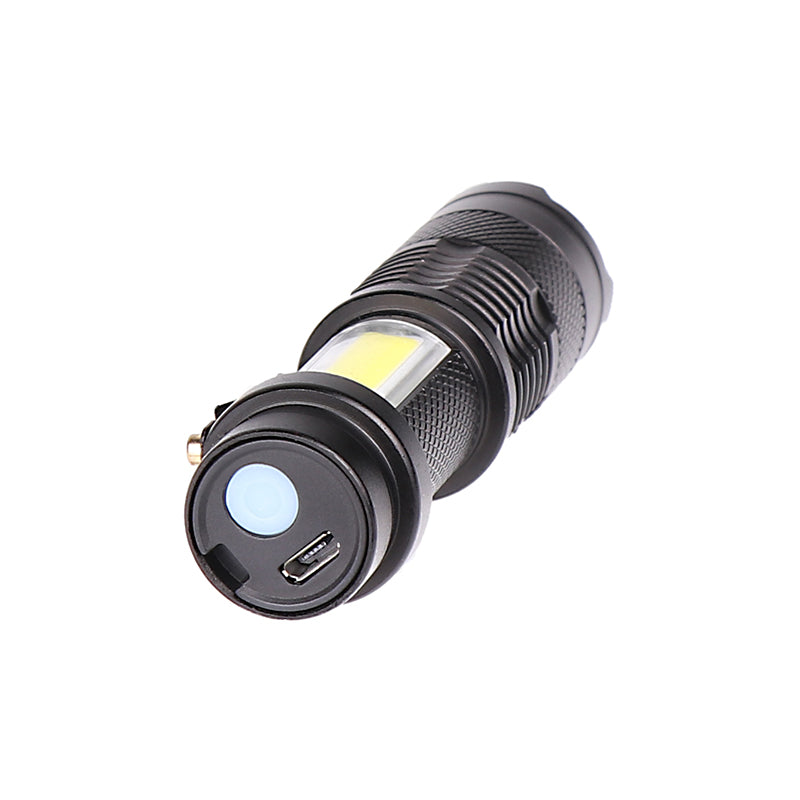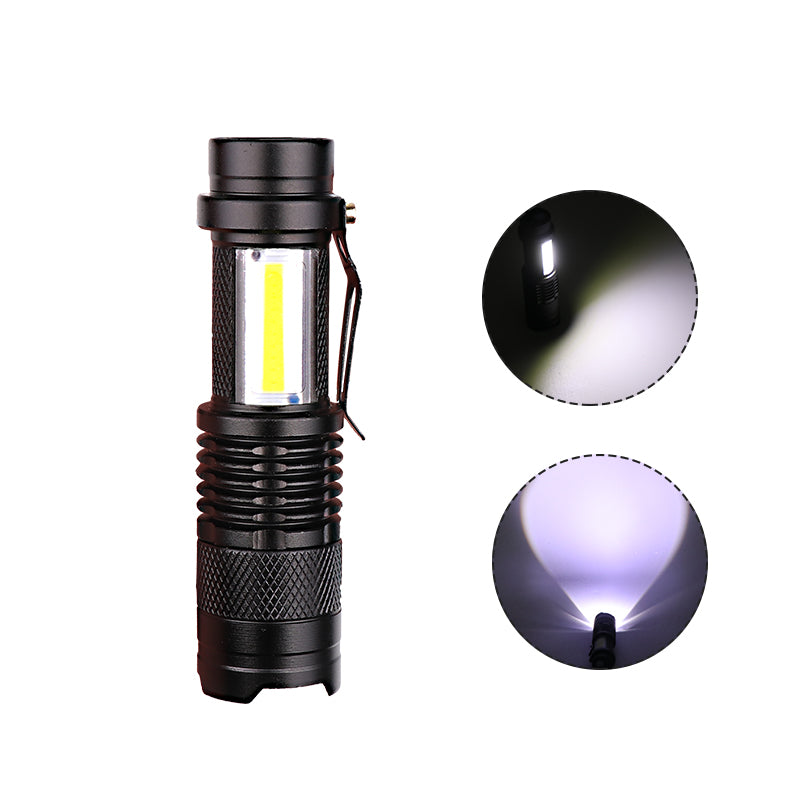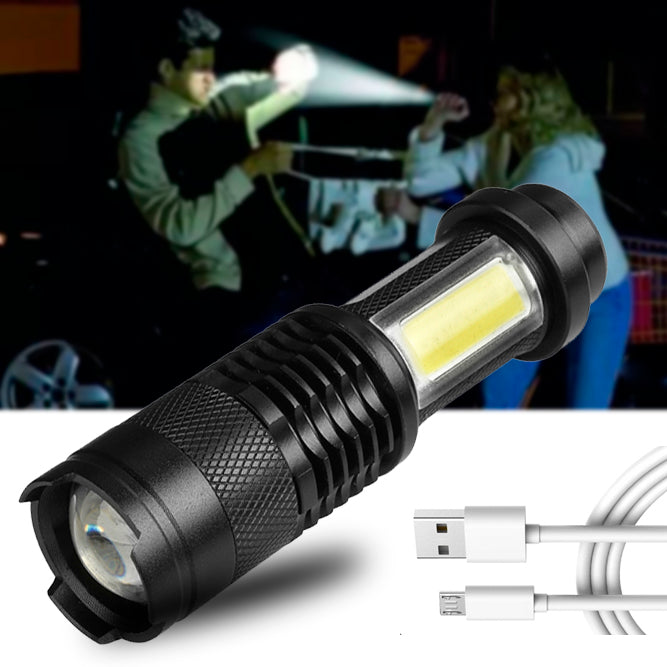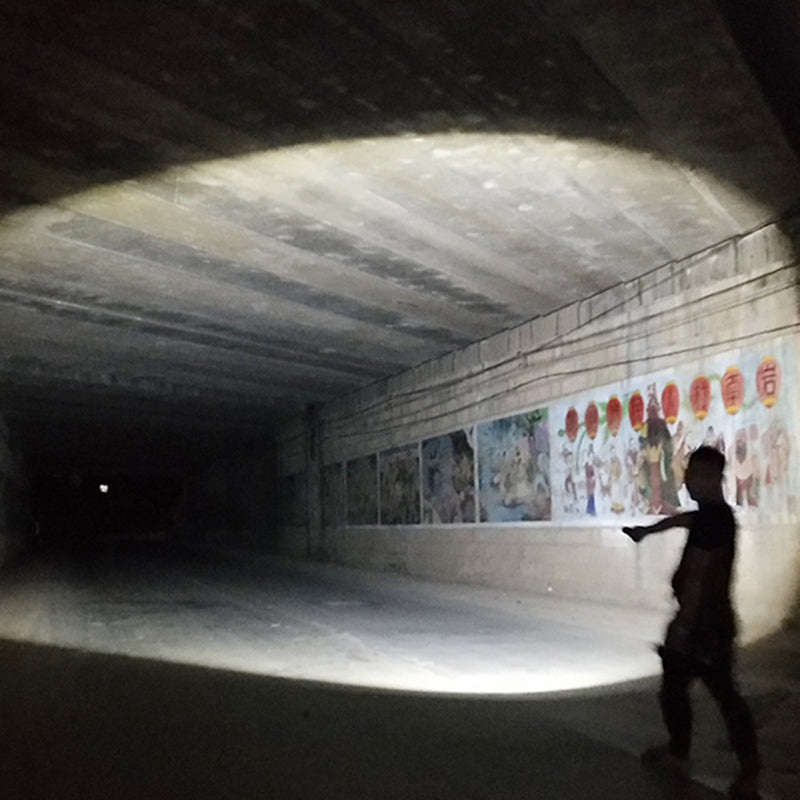 🔥Designed for E-commerce🔥