Linterna para Cabeza con sensor
PVP Recomendado:
(Precio de venta recomendado al público para tu tienda)
In stock! 895 unidades disponibles
Shipment tracking in real time - TRACKING
◉ How to place a dropshipping order?
1. Fill in the order with your client's information.
2. Enter your information in "billing".
- We will send the order directly to your client
Linterna frontal LED recargable, linterna frontal con dos haces de luz, interruptor sin contacto, ideal para jogging, pesca, camping, ciclismo, senderismo, trabajo, obra...
Proporciona una visión de gran angular: el LED de haz amplio proporciona un campo de visión de 230 grados, y no hay ángulo muerto en la parte delantera. El haz lateral puede proporcionar iluminación de larga distancia, y la distancia de iluminación más lejana puede alcanzar los 100 m.

5 modos de luz: haz ancho adopta COB: luz fuerte y luz baja. Las luces laterales adoptan XPE: luz fuerte y poca luz. Pulsa durante dos segundos para que el estroboscópico. La linterna frontal súper brillante puede ajustar el brillo de acuerdo a tus necesidades de iluminación.

Linterna frontal multifuncional: IPX4 impermeable, se puede adaptar a la lluvia y otros malos tiempos. Es muy adecuado para pesca nocturna, ciclismo, correr nocturna, camping y otras actividades al aire libre.
Potencia de la lámpara de cabeza:
(1) Clase impermeable: IPX4
(2) Resistencia a caídas: altura máxima 2m
(3) Batería de polímero de litio: 3,7V 1200mAh
(4) Faro: faro COB y LED de luz lateral XPE
(5) Brillo máximo: 350 lúmenes
(6) Ángulo de haz máximo: 230°
(7) Modo de inducción: capacidad de controlar con un sensor de movimiento
Características:
- Encendido y apagado mediante sensor de movimiento, se enciende y apaga pasando la mano por delante del sensor.
- Dos modos de alumbrado: foco lateral y vista frontal gran angular
- Leds: 3W XPE lateral + 5W COB frontal
- Lúmenes: XPE LED 150lm + COB 350lm
- Material: Gel de sílice
- Peso: 70g
- Método de carga: USB; cable de carga incluido
- Tiempo de carga: 2,5h
- Tiempo de uso: 3-8h
- Resistente al agua: IPX4
- Ideal para practicar deporte, camping e iluminación de trabajo.
Dropshipping: Orders with dropshipping service are sent in a standard postal envelope.
Bulk order : Orders of several units are shipped boxed and palletized.
Don't want to fill your dropshipping orders manually?
Integrate your store to process all your orders automatically.
View full details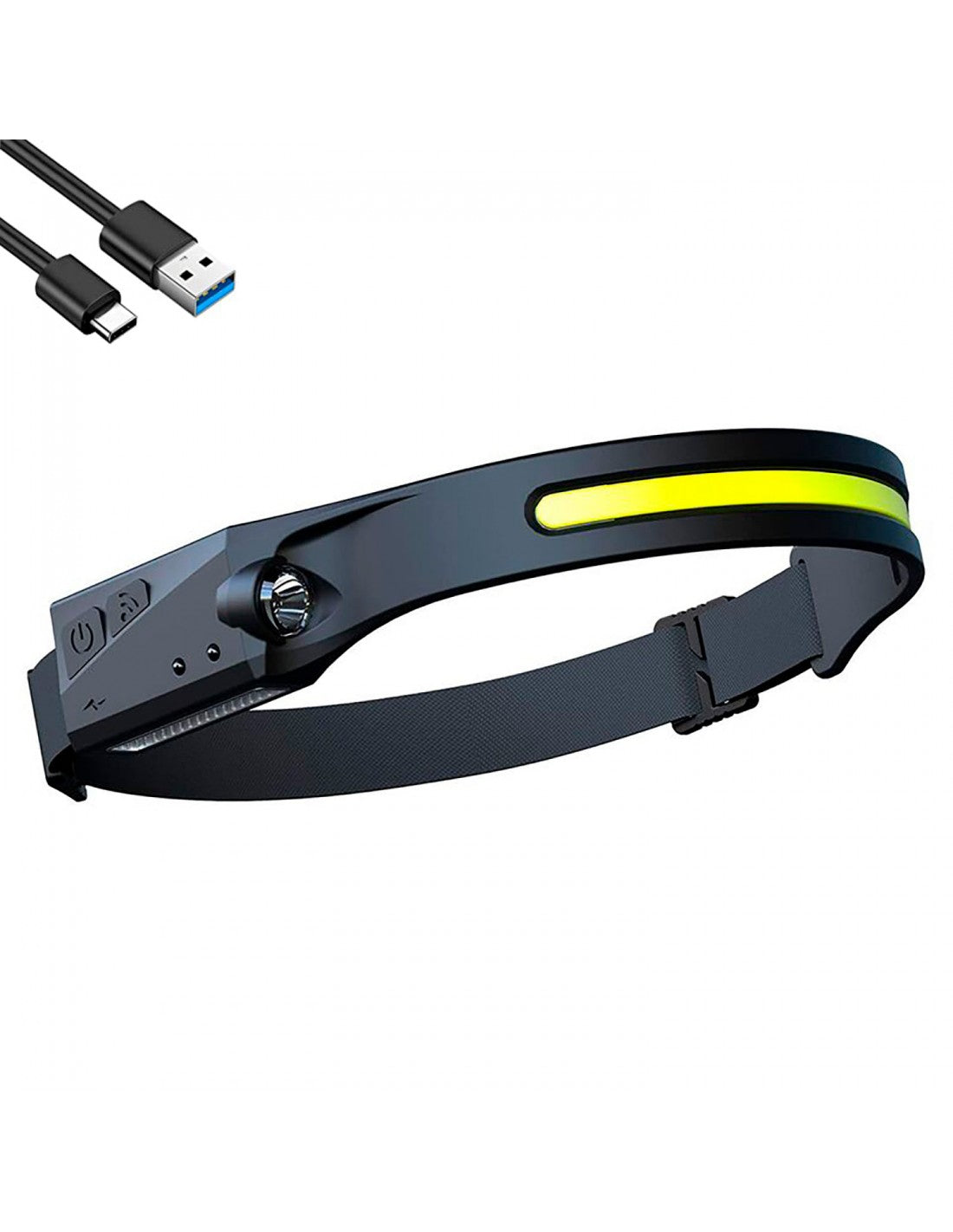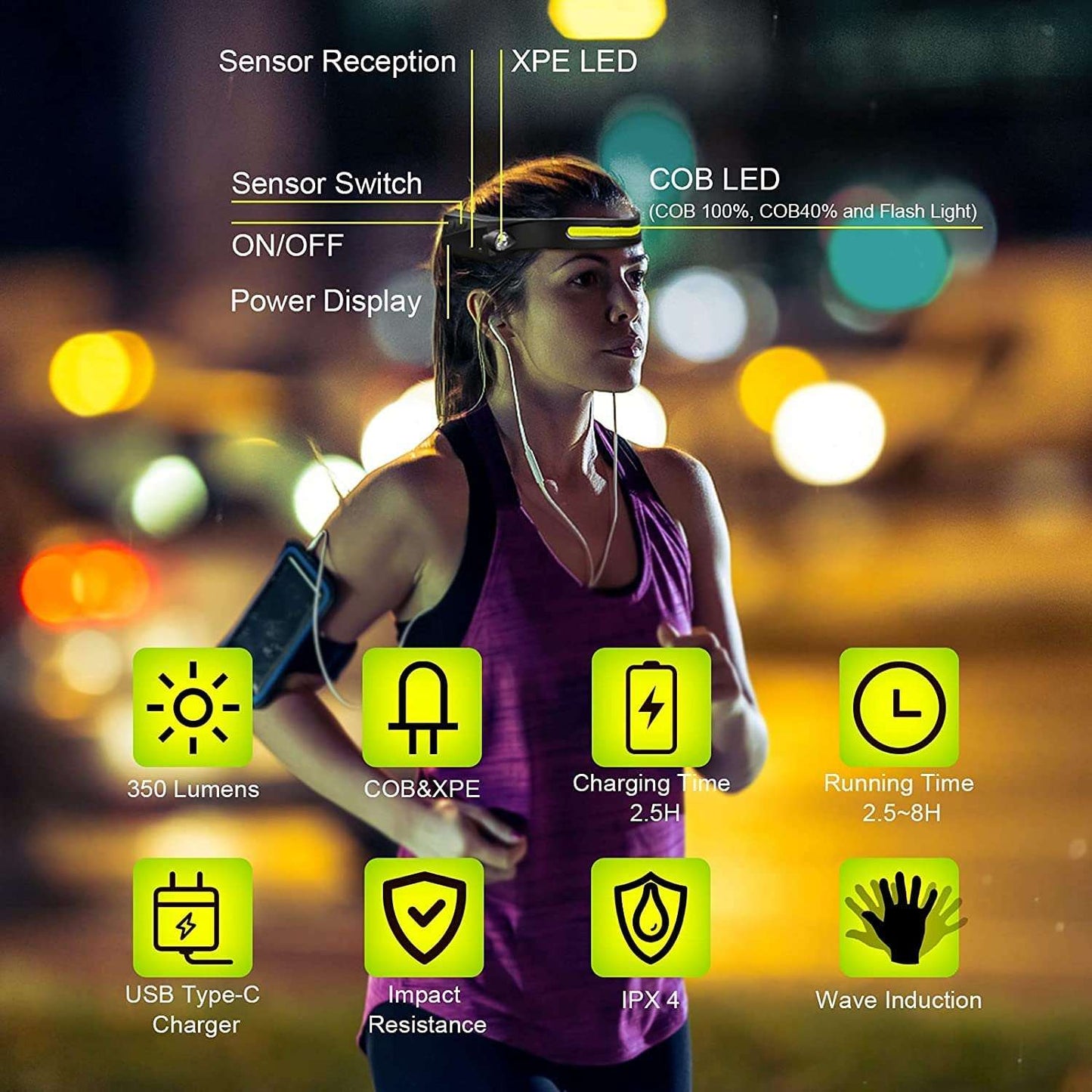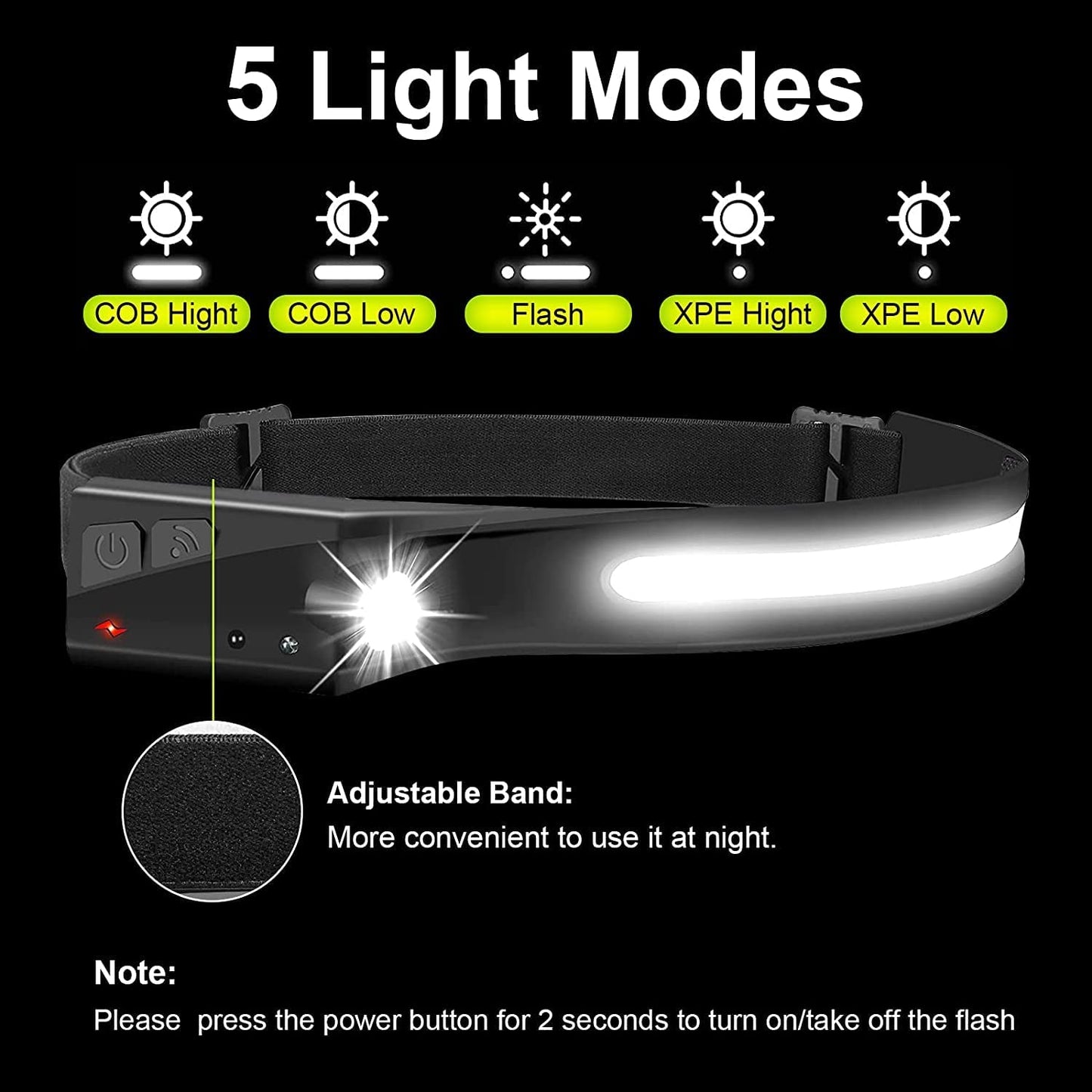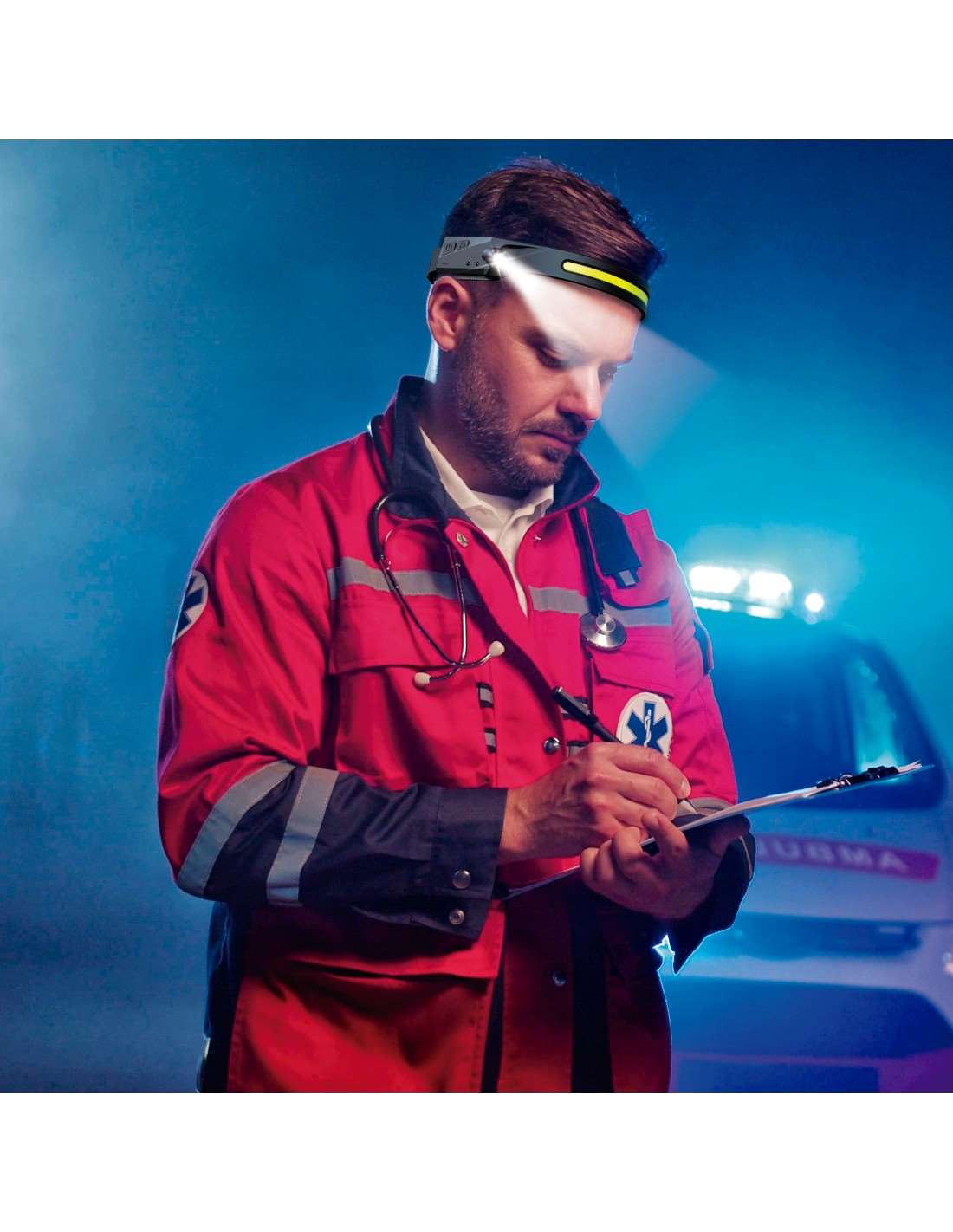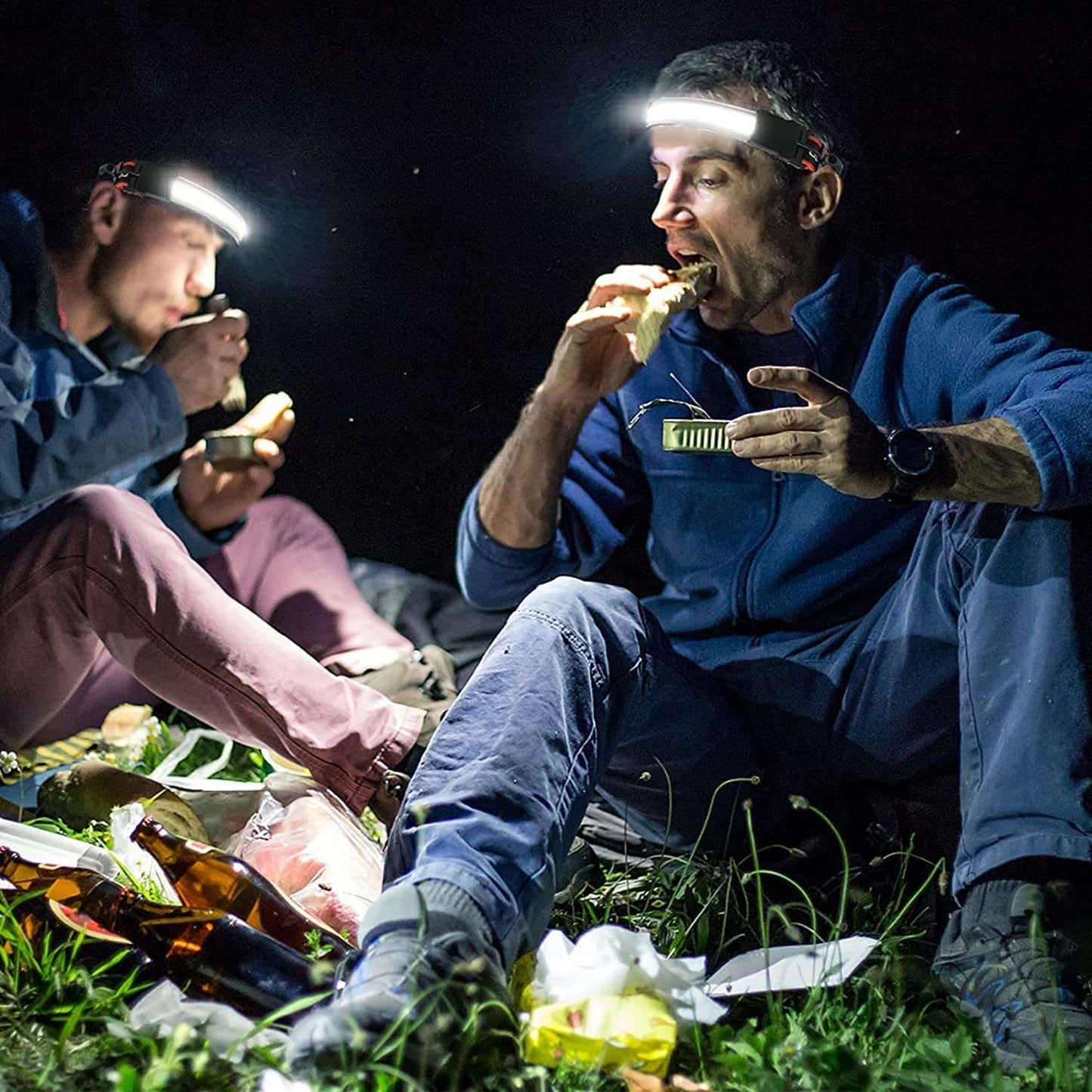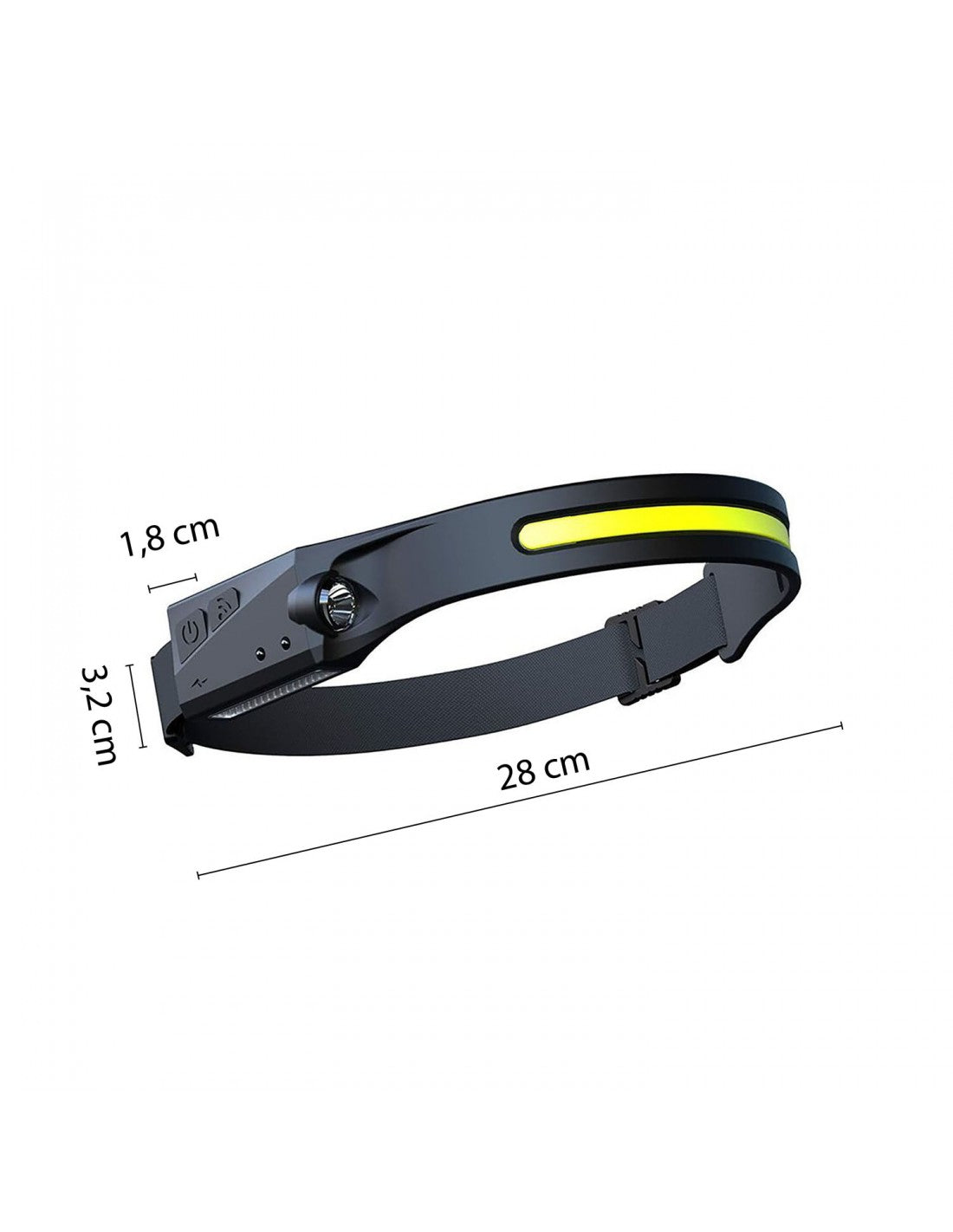 🔥Designed for E-commerce🔥