Limpiador de accesorios 5 en 1
PVP Recomendado: $22.00 USD
(Precio de venta recomendado al público para tu tienda)
In stock! 493 unidades disponibles
Shipment tracking in real time - TRACKING
◉ How to place a dropshipping order?
1. Fill in the order with your client's information.
2. Enter your information in "billing".
- We will send the order directly to your client


MANTÉN EL TECLADO Y LOS AURICULARES LIMPIOS CON ESTE CEPILLO DE LIMPIEZA 5 EN 1.
✅ Diseño 5 en 1

✅

 

Cepillo para limpiar el teclado

✅ Limpiador de auriculares

✅ Materiales duraderos

✅ Cerdas suaves
CEPILLO MANUAL DE LIMPIEZA
Probablemente no haya ningún equipo electrónico que se utilices con más frecuencia que el teclado del ordenador y los auriculares. Los usamos todos los días y, por ello, también están expuestos a la suciedad. ¿Has intentado alguna vez limpiar tu teclado o auriculares y te ha resultado difícil? Odias estas tareas tan tediosas y te gustaría hacerlas más fáciles? Estamos súper contentos de que estés aquí porque tenemos una solución para ti. Deja que te contemos algo más sobre este limpiador de teclados y auriculares. Pronto descubrirás que es exactamente lo que necesitas.
Gracias al diseño multifuncional del cabezal del cepillo, esta herramienta de limpieza puede ayudarte a mantener el teclado de tu ordenador ordenado y limpio. Las cerdas flexibles y suaves realizarán una limpieza en profundidad, eliminando el polvo y las impurezas desde múltiples ángulos. Gracias a la estructura de las cerdas, el limpiador no se doblará y tendrá una larga vida útil para que puedas limpiar eficazmente las superficies de tus dispositivos electrónicos. La tarea será más fácil que nunca.
FACILIDAD PARA TIRAR DE LA LLAVE
¿Quieres profundizar aún más en tu rutina de limpieza del teclado del ordenador? Adelante, hazlo. El kit de limpieza incluye un manejable extractor de teclas que te permitirá extraer las teclas de tu teclado de forma rápida y sencilla. Luego dale un rápido barrido con un cepillo y estará listo para funcionar, tan limpio como nuevo. ¿No es genial?
Seamos sinceros, los auriculares se ensucian. No importa lo limpios que intentes mantenerlos, tienen algunos puntos difíciles aquí y allá. Regálate la experiencia de usar auriculares siempre limpios utilizando el cabezal de limpieza de huecos incluido en el kit. Sólo tienes que extraerlo del mango del cepillo y utilizar la punta en forma de V para eliminar todas las impurezas de los rincones difíciles de tus auriculares y del orificio de salida.
Gracias a su diseño versátil, esta herramienta de limpieza te permitirá limpiar múltiples superficies y dispositivos electrónicos con un solo accesorio. Utiliza el cepillo, las puntas y todos los elementos de este kit 5 en 1 para mantener tu teclado y auriculares limpios y libres de impurezas. Fabricado con materiales duraderos, la herramienta tiene una larga vida útil. Además, es convenientemente compacto. Puedes desmontarlo y guardarlo cuando no lo necesites. ¡Qué bien!
1 x Extractor de llaves
1 Cepillo de nylon
1 x Cabezal de limpieza de huecos con cepillo de alta densidad y punta metálica
1 x Mango
1 x Esponja de flocado
Garantía: Ofrecemos 30 días de garantía, si no le encaja o le ha llegado dañado, simplemente devuélvanoslo y le reembolsaremos su dinero.


Devolución instantánea: con nosotros por correo electrónico para obtener instrucciones para su procesamiento.

 No se encuentran estos artículos en tiendas físicas : Nuestros artículos son originales, no se conforme con imitaciones. 
Dropshipping: Orders with dropshipping service are sent in a standard postal envelope.
Bulk order : Orders of several units are shipped boxed and palletized.
Don't want to fill your dropshipping orders manually?
Integrate your store to process all your orders automatically.
View full details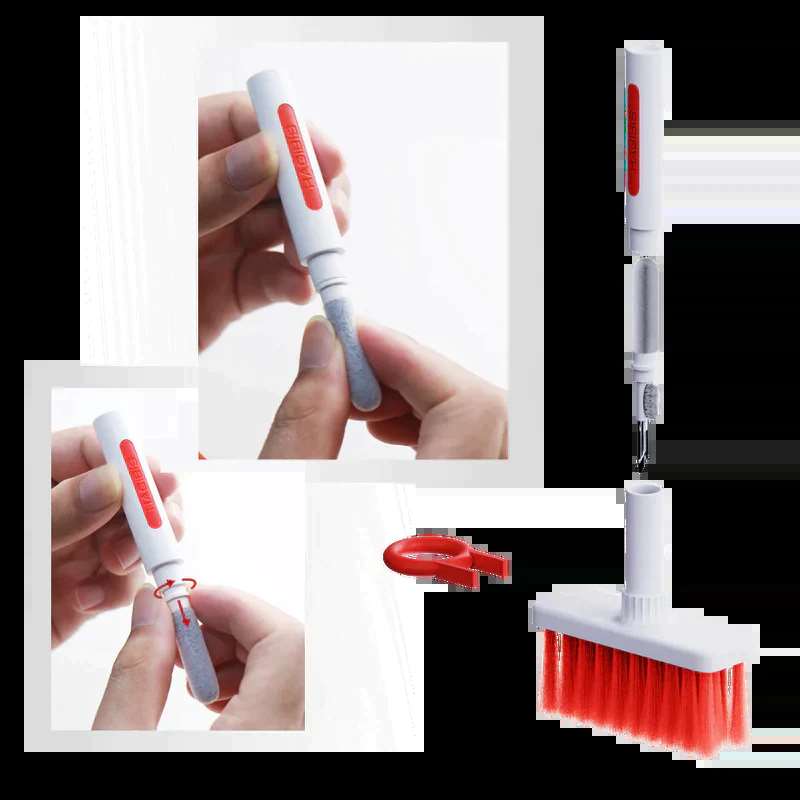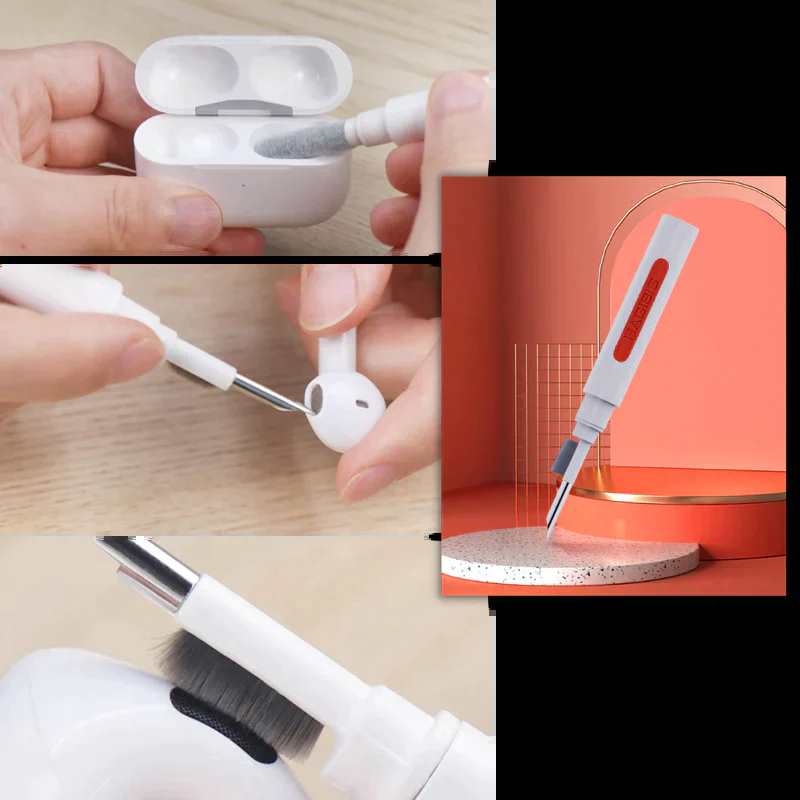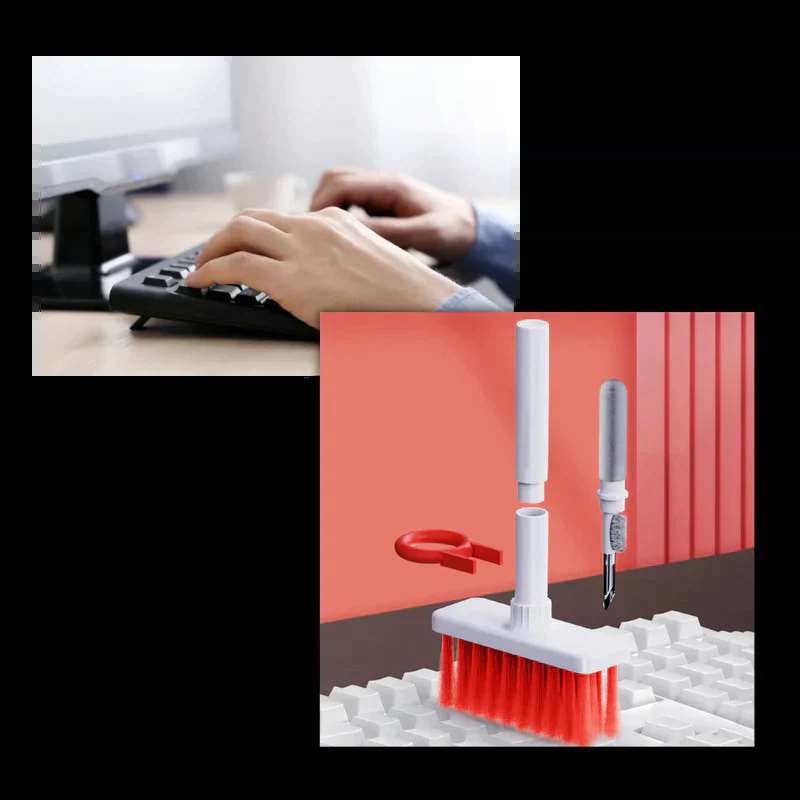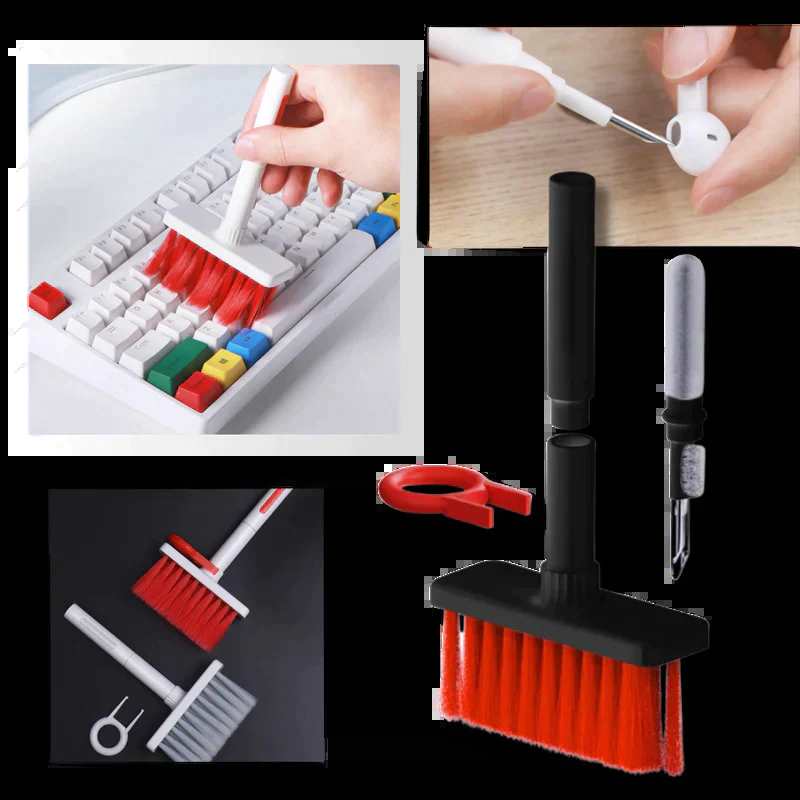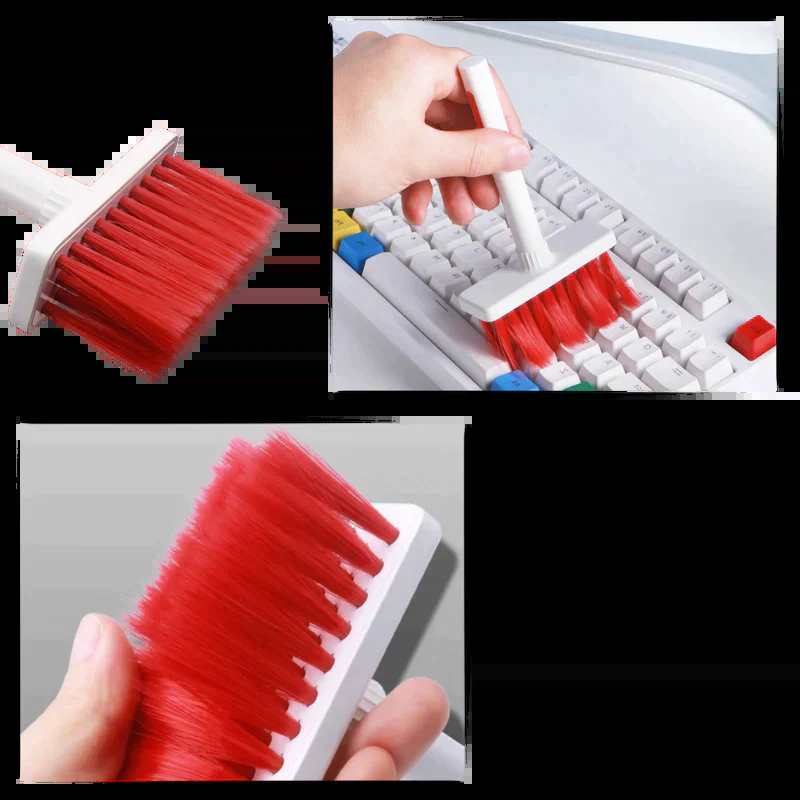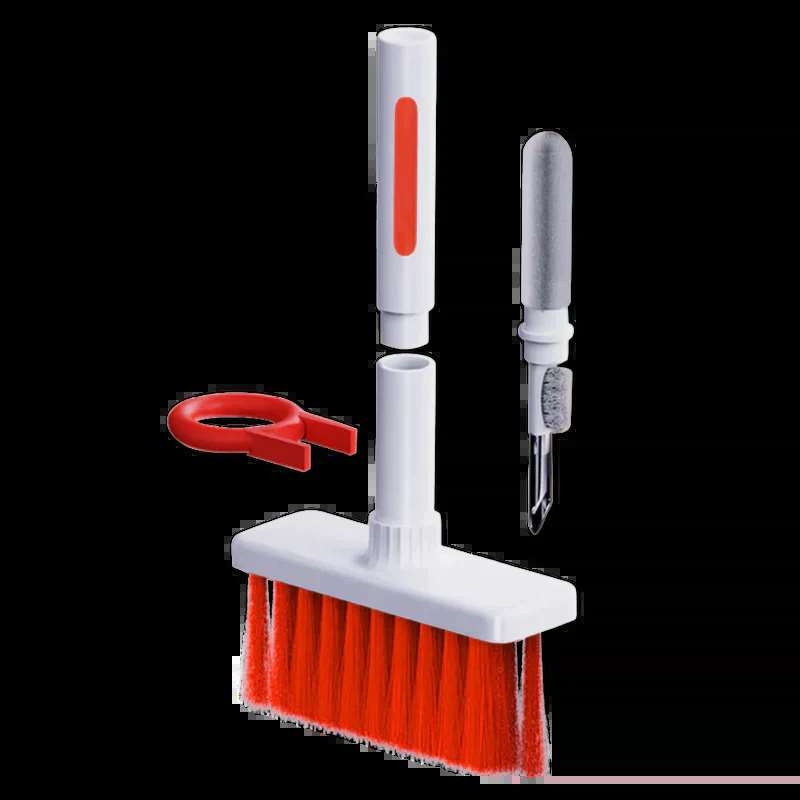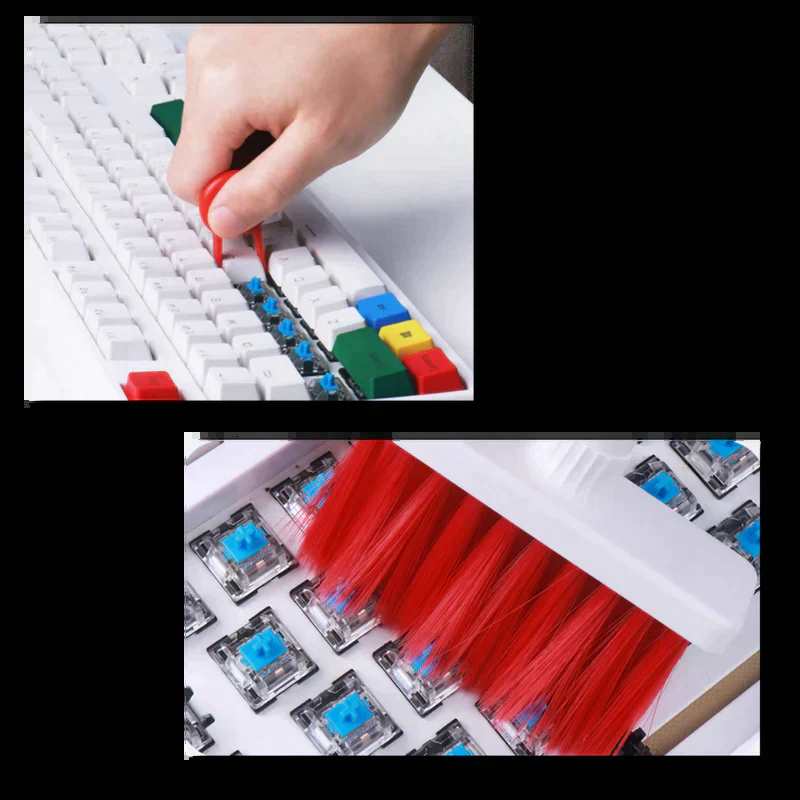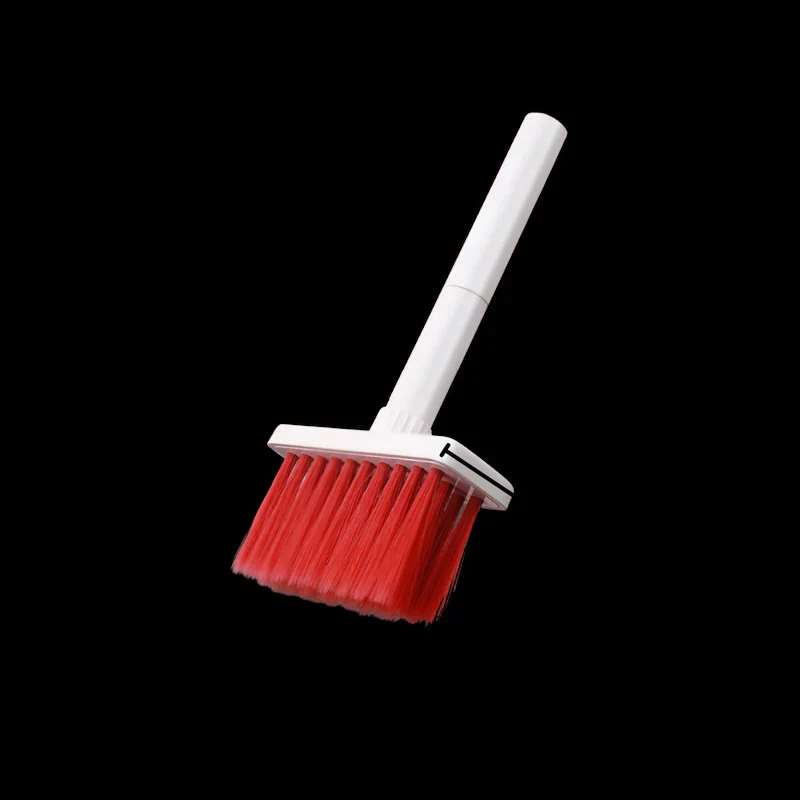 🔥Designed for E-commerce🔥