Lampara táctil Multicolor con Mando
PVP Recomendado: $37.00 USD
(Precio de venta recomendado al público para tu tienda)
In stock! 818 unidades disponibles
Shipment tracking in real time - TRACKING
◉ How to place a dropshipping order?
1. Fill in the order with your client's information.
2. Enter your information in "billing".
- We will send the order directly to your client
¿Buscas una lámpara versátil y encantadora para iluminar tus cuartos? No busques más, porque nuestra lámpara táctil multicolor con mando es perfecta para ti.
Características:
Tamaño: 8,66 pulgadas de alto, 3,54 pulgadas de diámetro.
Voltaje: Inferior o igual a 36V.
Potencia: 1,5 W.
Beneficios:
Luces de colores ajustables: Esta lámpara ofrece la opción de luz de tres colores (luz cálida + luz blanca) o 16 colores diferentes para crear el ambiente perfecto en cualquier habitación. Puedes ajustar la intensidad de la luz para adaptarla a tus preferencias.

Control táctil o remoto: Elige entre el interruptor USB o el diseño de control remoto táctil para encender y apagar la lámpara, así como para cambiar los colores y ajustar la intensidad de la luz de forma conveniente.

Diseño 3D especial: Con un efecto similar a un diamante, esta lámpara cuenta con luces de cristal refractantes que crean un ambiente encantador y romántico. Perfecta para decorar tu dormitorio, sala de estar, comedor, estudio y más.
El paquete incluye:
1 lámpara de mesa táctil.
1 cable de datos.
1 control remoto (opcional).
Disfruta de la magia de la iluminación con nuestra lámpara táctil multicolor con mando. Crea un ambiente acogedor y único en tu hogar con esta elegante y versátil lámpara. ¡Ilumina tus cuartos de forma creativa y cautivadora!
Dropshipping: Orders with dropshipping service are sent in a standard postal envelope.
Bulk order : Orders of several units are shipped boxed and palletized.
Don't want to fill your dropshipping orders manually?
Integrate your store to process all your orders automatically.
View full details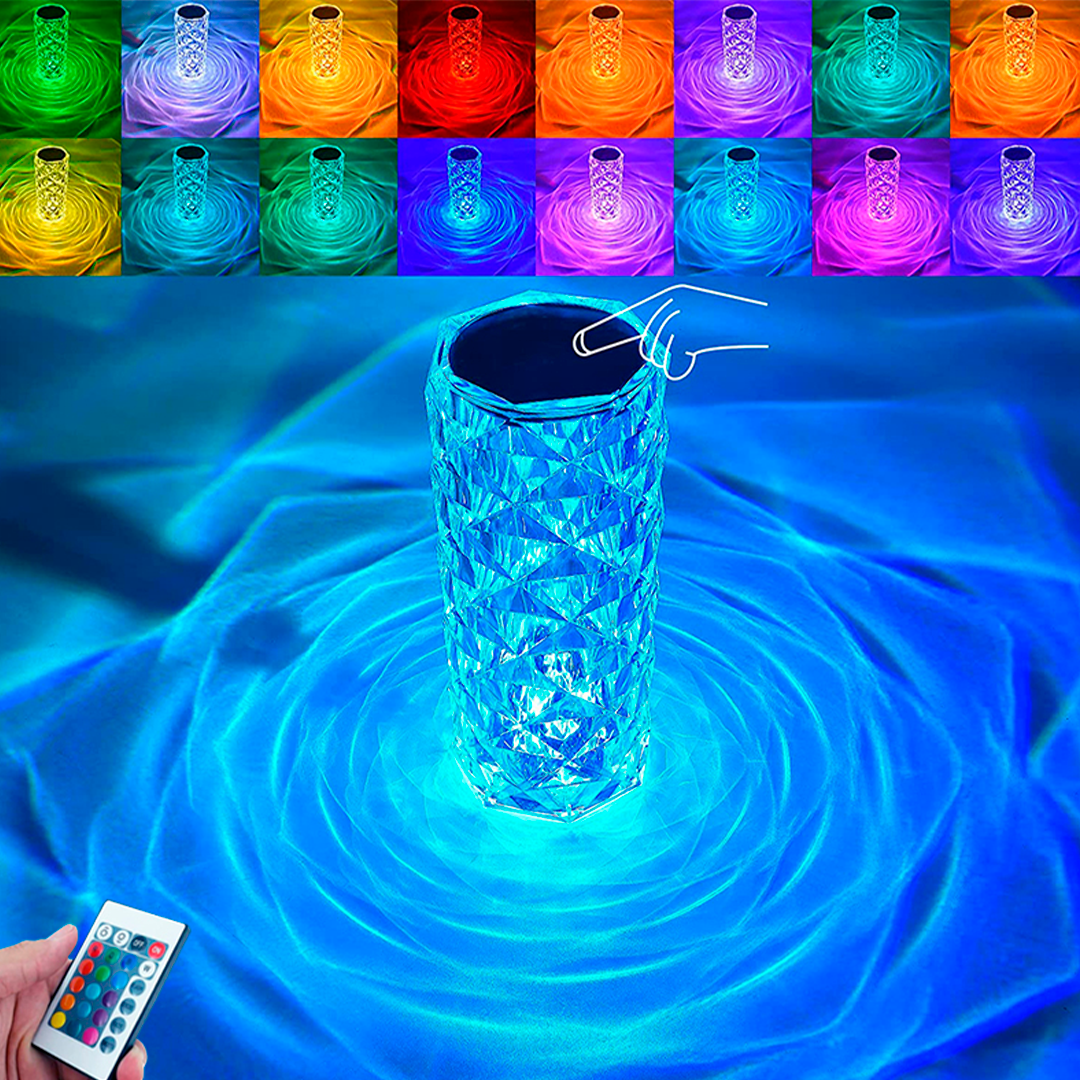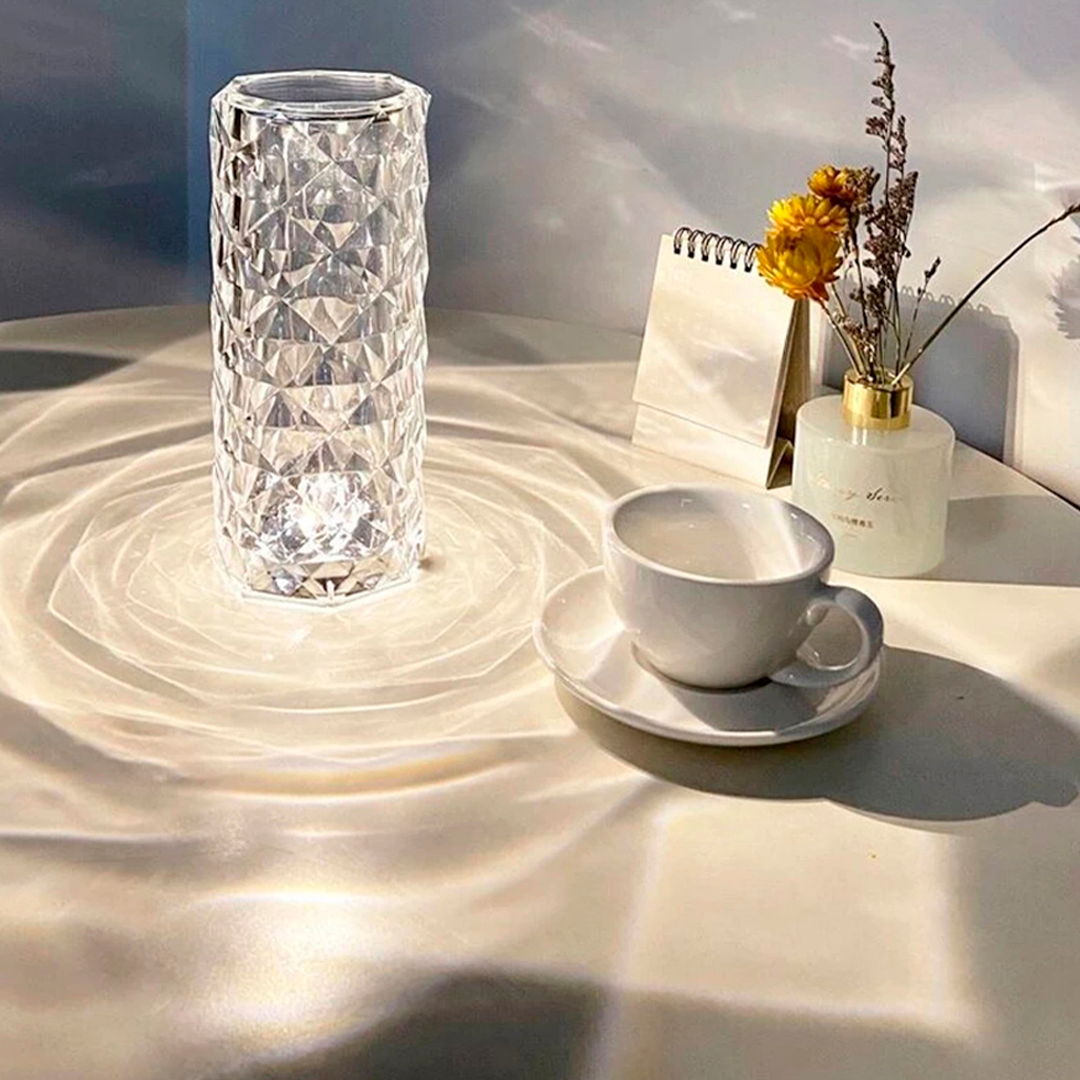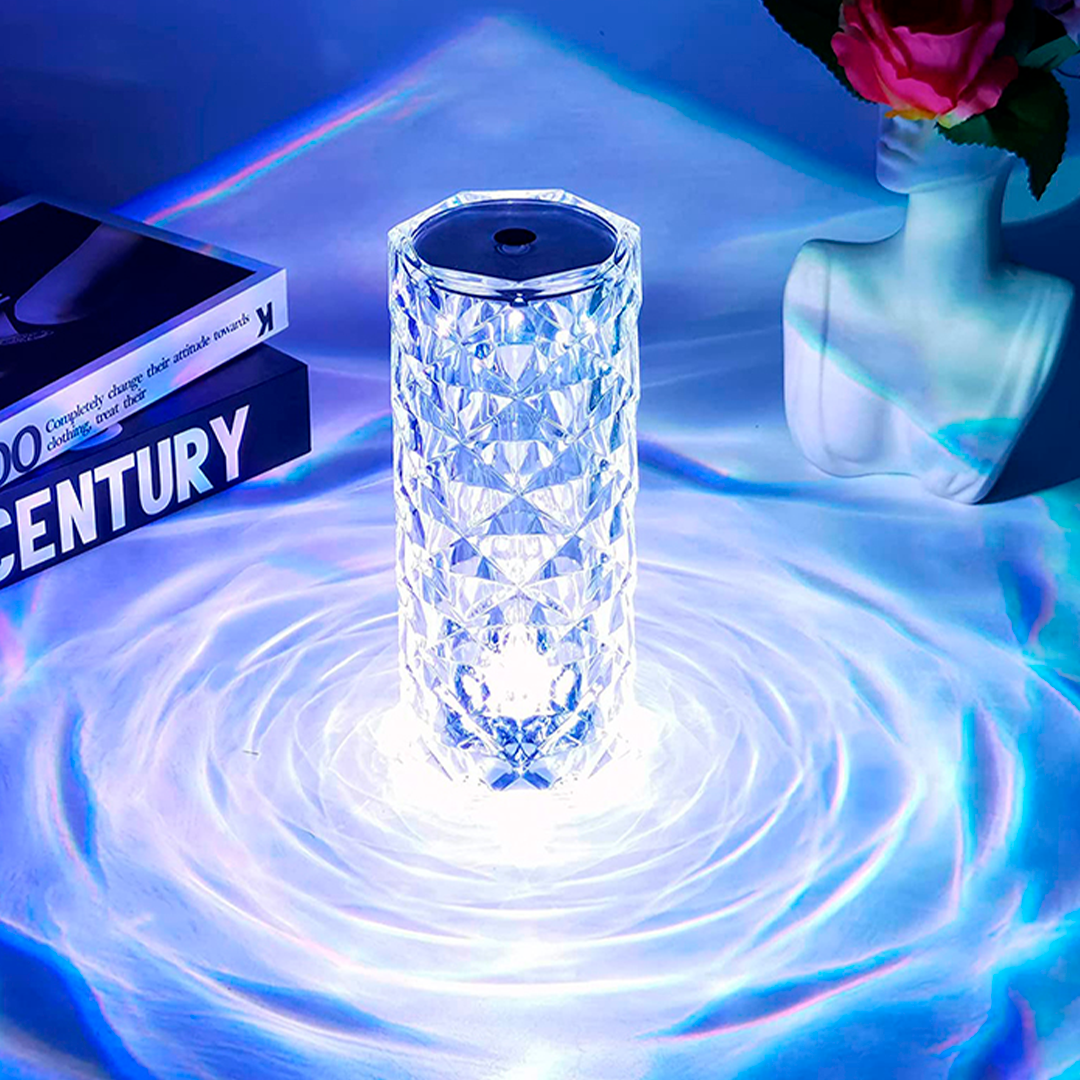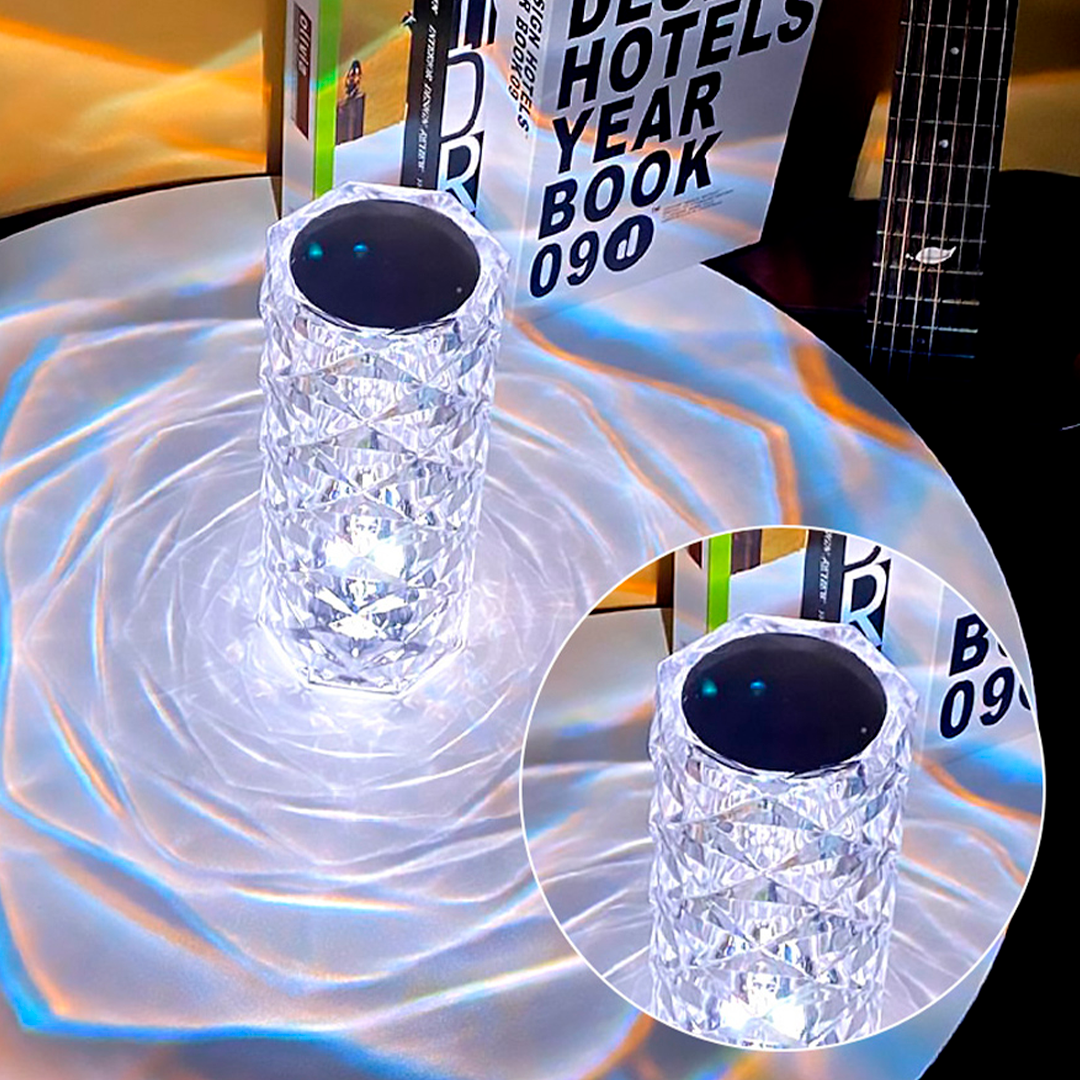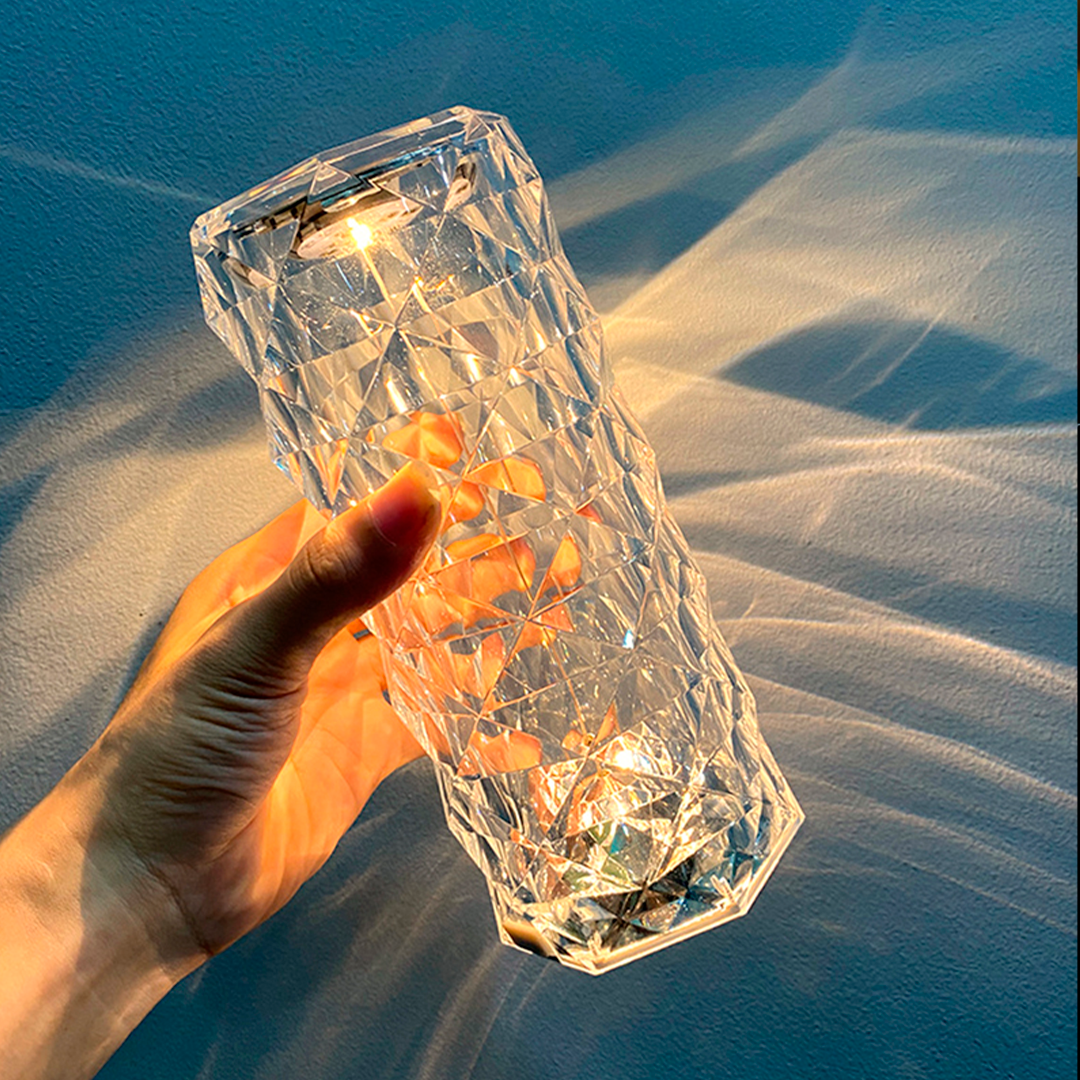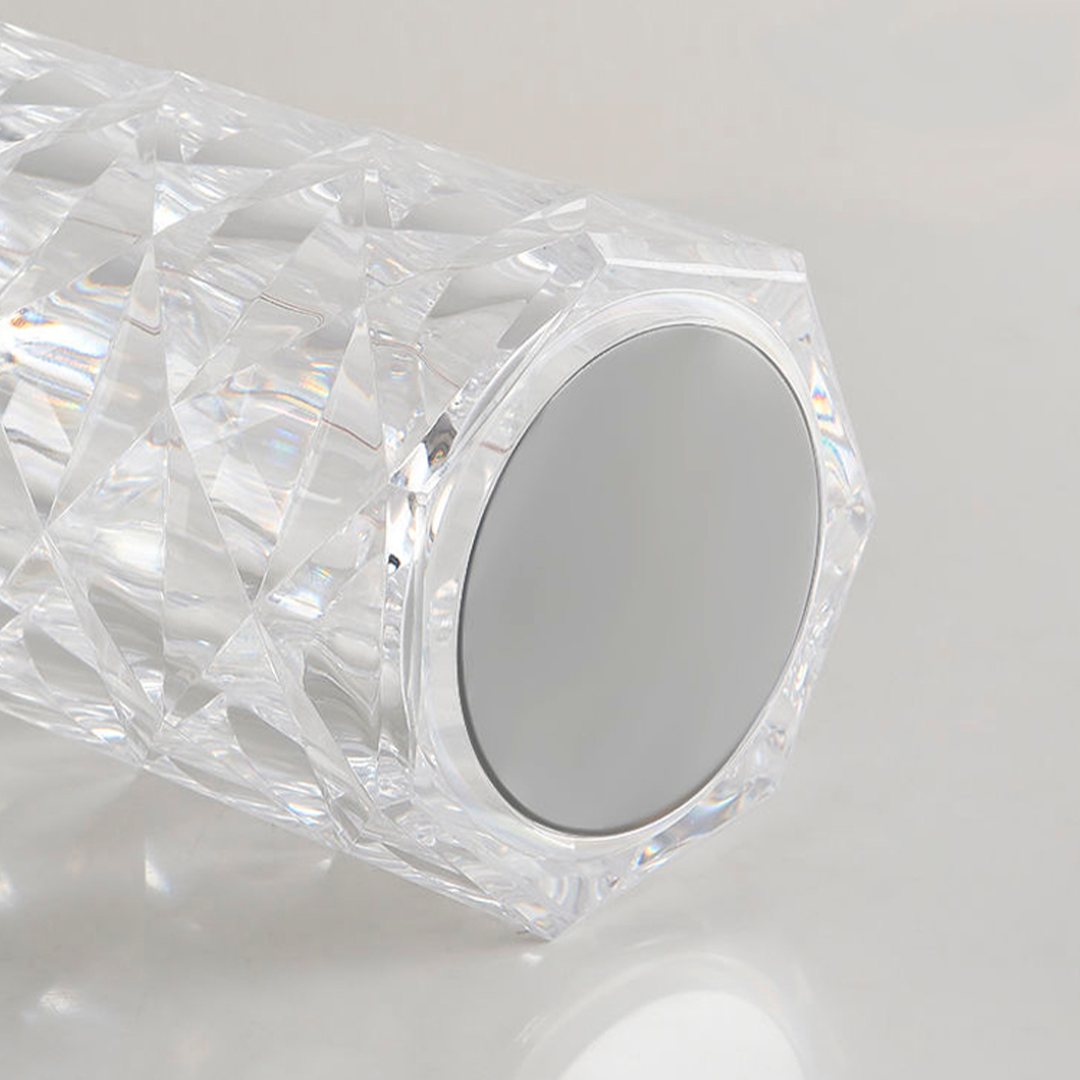 🔥Designed for E-commerce🔥