Video recording kit for smartphones
PVP Recomendado:
(Precio de venta recomendado al público para tu tienda)
In stock! 1167 unidades disponibles
Shipment tracking in real time - TRACKING
◉ How to place a dropshipping order?
1. Fill in the order with your client's information.
2. Enter your information in "billing".
- We will send the order directly to your client
The microphone with LED and camera mount is the ideal tool for any content creator looking to improve the audio and video quality in their recordings. With this microphone, you'll be able to record your videos and podcasts with exceptional sound quality and add additional lighting for a clearer image.
The microphone comes equipped with a universal camera mount so you can easily mount it on any device, from DSLR cameras to smartphones. The integrated LED light is adjustable, allowing you to control the brightness level and create the perfect atmosphere for your recordings. The microphone also features a foam cover to minimize wind noise and reduce unwanted background noise.
The built-in noise cancellation technology helps reduce unwanted noise and ensures your voice is clear and audible. The microphone also has adjustable sensitivity, meaning you can customize the settings to suit your specific recording needs.
Features:
Microphone with universal camera mount for easy mounting on any device
Adjustable LED light for additional lighting
Foam cover to minimize wind noise and reduce unwanted background noise
Built-in noise cancellation technology
Adjustable sensitivity to customize the settings
Specifications:
Material: metal and plastic
Microphone dimensions: 4.5 cm x 13.5 cm
Cable length: 1.5 m
Plug type: 3.5 mm connector
Includes:
1 microphone with LED and camera mount
1 foam cover
1 1.5 m cable
Dropshipping: Orders with dropshipping service are sent in a standard postal envelope.
Bulk order : Orders of several units are shipped boxed and palletized.
Don't want to fill your dropshipping orders manually?
Integrate your store to process all your orders automatically.
View full details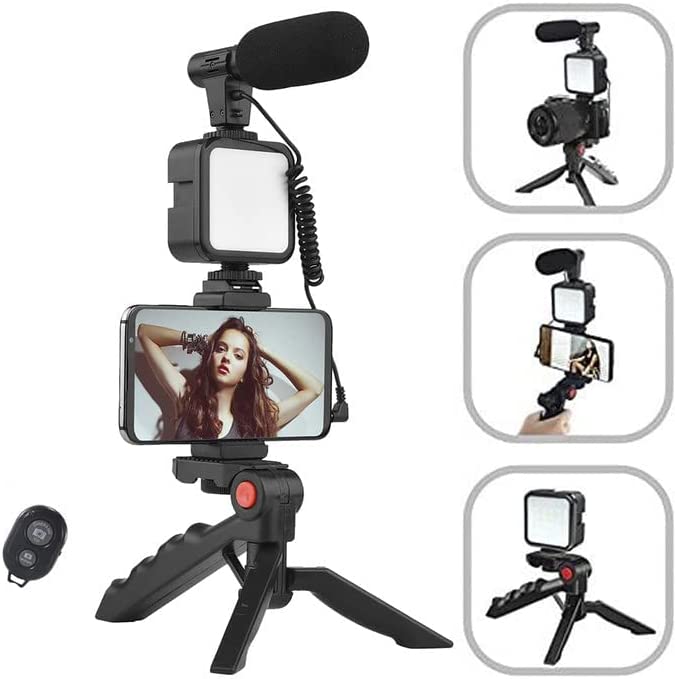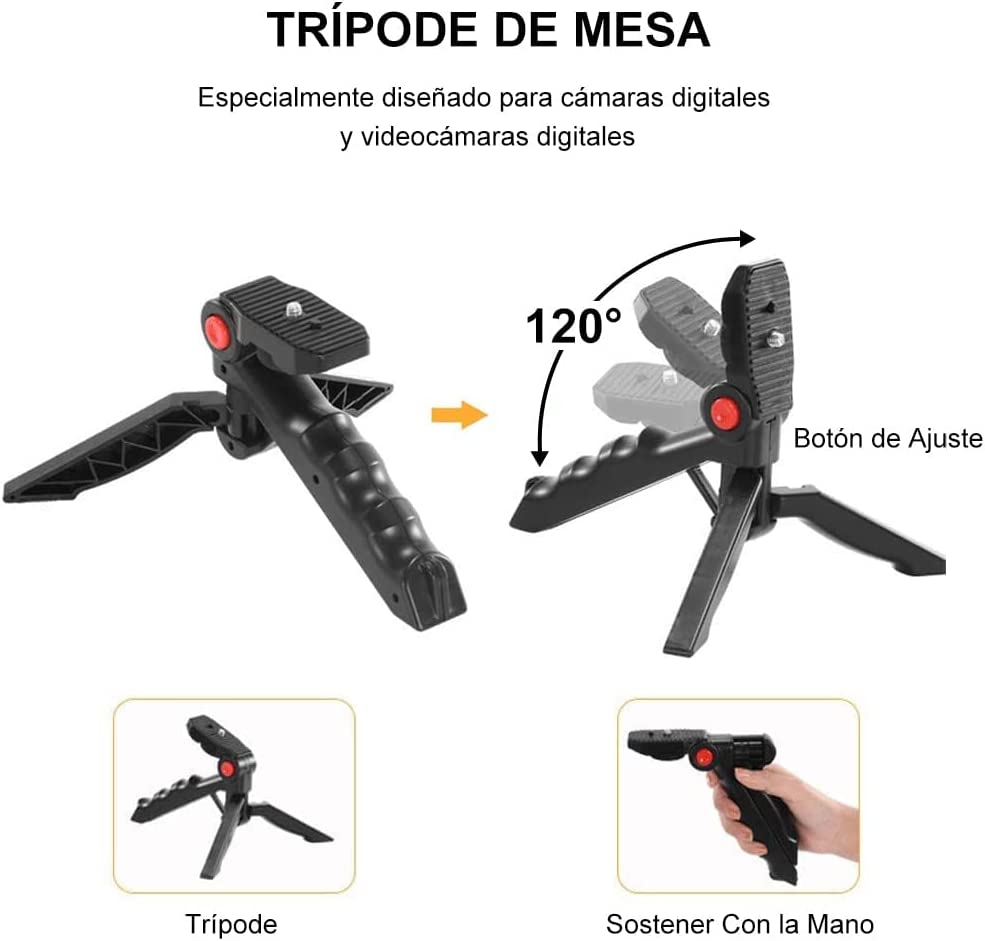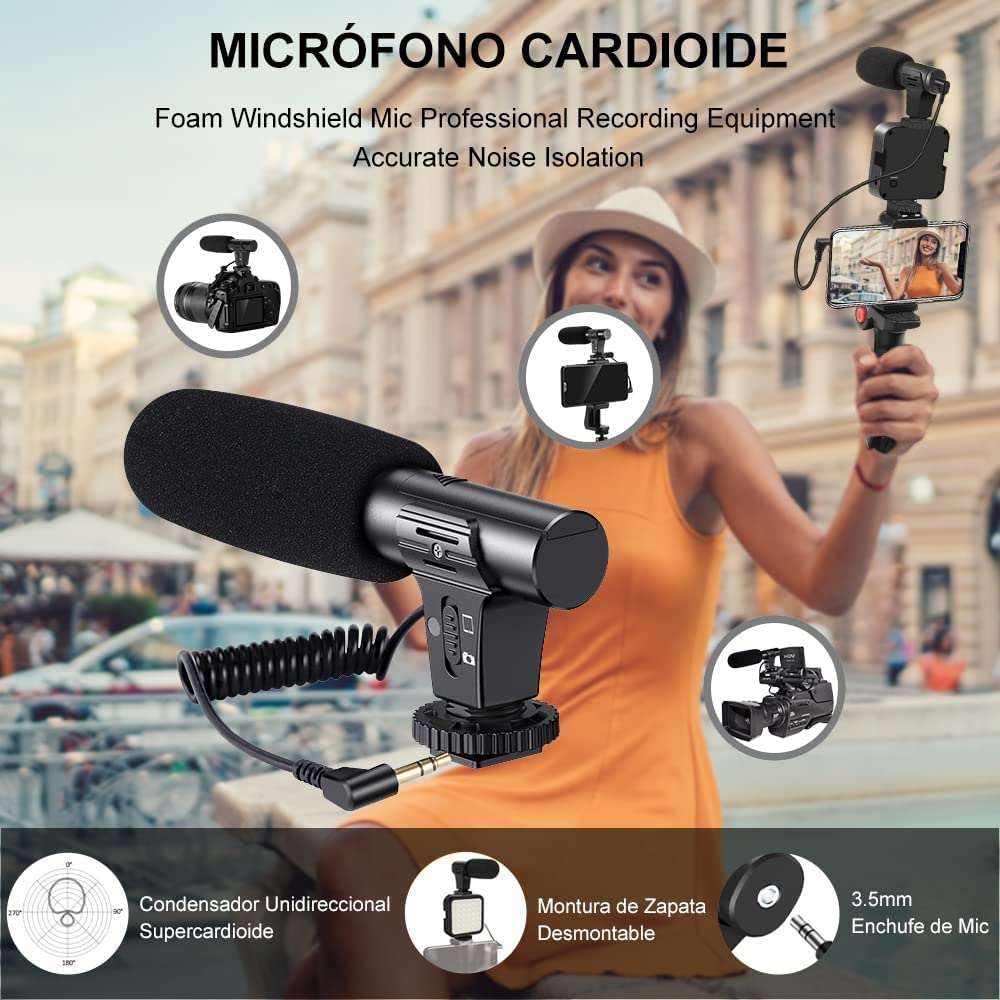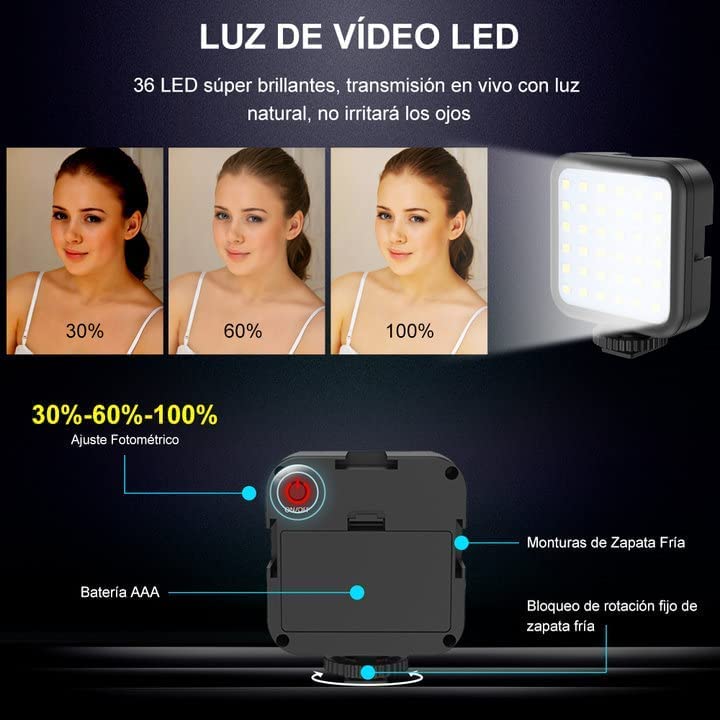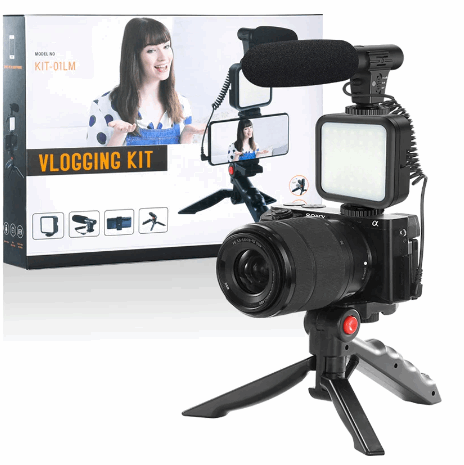 🔥Designed for E-commerce🔥