Integration for online store
In stock! -39 unidades disponibles
Shipment tracking in real time - TRACKING
◉ How to place a dropshipping order?
1. Fill in the order with your client's information.
2. Enter your information in "billing".
- We will send the order directly to your client
Integrate your online store with our warehouses and do dropshipping automatically, without wasting time filling orders manually.

Integration through an app that can be easily installed on any E-commerce platform

✔ Monthly subscription plan.

Our team will contact you so that your integration is operational in a few minutes.

✅ Easily cancel your subscription at any time.
Advertisements and websites: 2 - 5 business days.

Integrations: IN the same business day
All services have 7 days of support from delivery to resolve any questions or make changes.
View full details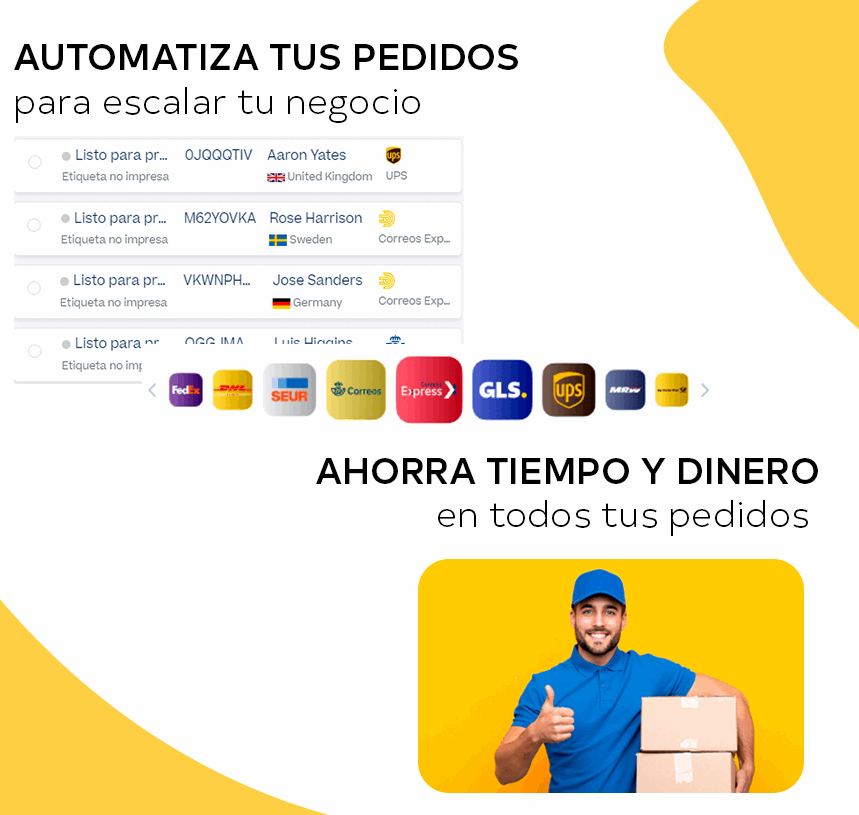 Integration for online store
Si, nuestros servicio de integración no tiene permanencia, puedes dar de baja tu suscripción desde el área de tu perfil siempre que quieras.
Nuestra integración está diseñada para sincronizarse automáticamente con los servicios de envío y transportistas. Una vez que se genera un número de seguimiento, se actualizará automáticamente en tus pedidos y tus clientes lo recibirán .
El tiempo máximo de procesamiento de envío es de 24H desde que se recibe la orden en nuestra web, el tiempo de envío es de 24-48H laborables.
Al utilizar nuestra integración, disfrutarás de una mayor eficiencia en la preparación de pedidos, ahorro de tiempo, reducción de errores, actualización automática de números de seguimiento, notificaciones a tus clientes y más.

Nuestro objetivo es simplificar tu proceso de gestión de pedidos y mejorar la experiencia tanto para ti como para tus clientes.