Gafas Bluetooth
PVP Recomendado: $44.00 USD
(Precio de venta recomendado al público para tu tienda)
In stock! 1181 unidades disponibles
Shipment tracking in real time - TRACKING
◉ How to place a dropshipping order?
1. Fill in the order with your client's information.
2. Enter your information in "billing".
- We will send the order directly to your client
Las Gafas Bluetooth F06 son la solución perfecta para aquellos que desean disfrutar de su música favorita mientras realizan actividades al aire libre. Estas gafas inalámbricas cuentan con tecnología Bluetooth 5.3 y altavoces estéreo dobles táctiles que brindan un sonido HiFi claro y potente. Además, su diseño anti-bluray protege tus ojos de la luz azul emitida por las pantallas, lo que reduce la fatiga ocular y mejora tu salud visual.

Con una calidad de sonido al aire libre, estas gafas son ideales para deportes, caminatas, playa y cualquier otra actividad al aire libre. Su diseño inalámbrico te permite moverte libremente sin preocuparte por los cables. El paquete incluye una funda protectora y un paño de limpieza para que puedas mantener tus gafas en perfectas condiciones.

Características:
- Tecnología Bluetooth 5.3
- Altavoces estéreo dobles táctiles
- Diseño anti-bluray para proteger tus ojos
- Calidad de sonido al aire libre
- Diseño inalámbrico para mayor comodidad

Especificaciones:
- Peso: 45g
- Tiempo de carga: 2 horas
- Duración de la batería: 4 horas
- Tiempo en espera: 100 horas
- Distancia de transmisión: 10 metros

Incluye:
- Gafas Bluetooth F06
- Funda protectora
- Paño de limpieza



Dropshipping: Orders with dropshipping service are sent in a standard postal envelope.
Bulk order : Orders of several units are shipped boxed and palletized.
Don't want to fill your dropshipping orders manually?
Integrate your store to process all your orders automatically.
View full details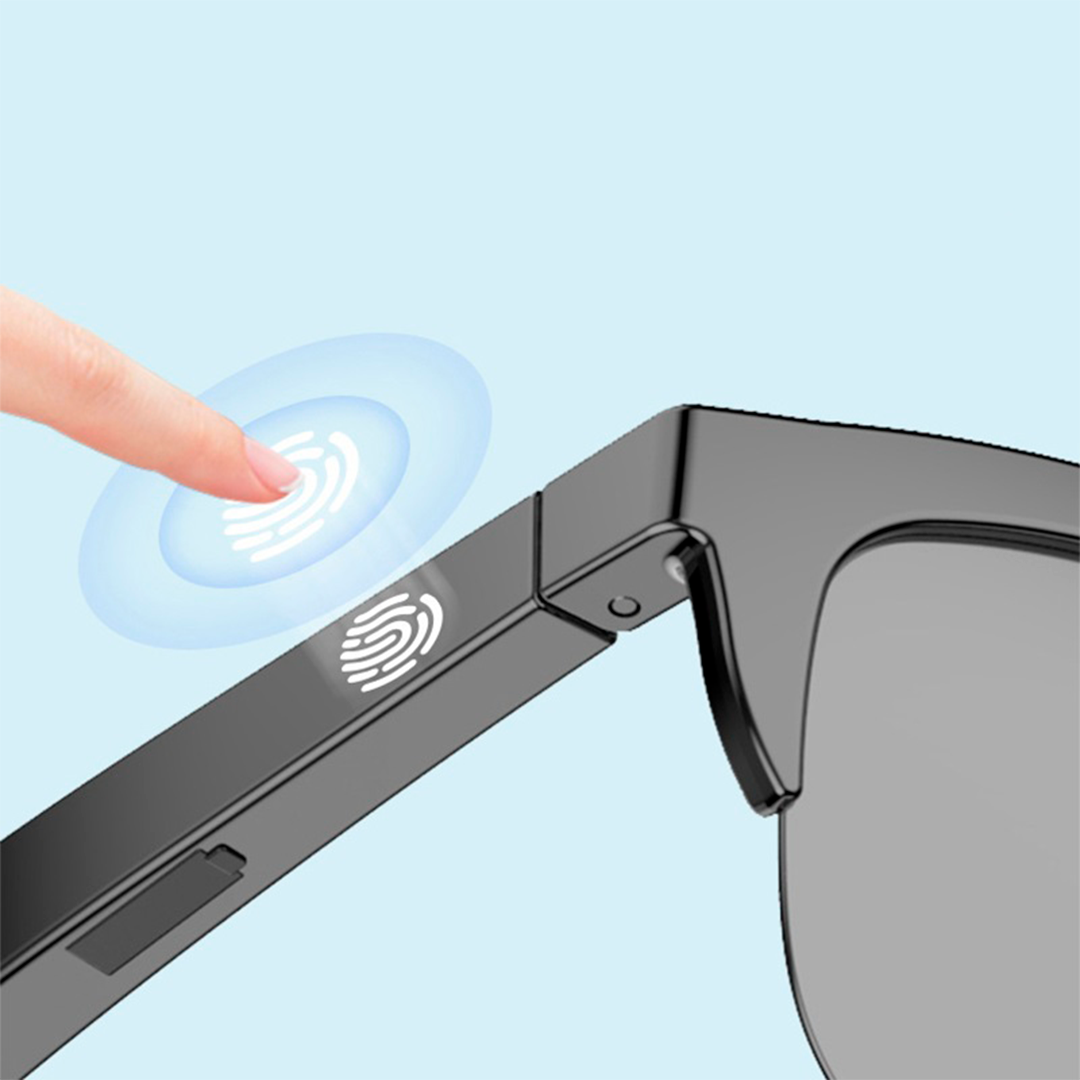 🔥Designed for E-commerce🔥