Espumador de leche eléctrico de mano para café
PVP Recomendado:
(Precio de venta recomendado al público para tu tienda)
In stock! 957 unidades disponibles
Shipment tracking in real time - TRACKING
◉ How to place a dropshipping order?
1. Fill in the order with your client's information.
2. Enter your information in "billing".
- We will send the order directly to your client
【Haz espuma rica y cremosa en segundos】: los amantes del café nos tomamos en serio cuando se trata de nuestro café. El espumador de leche le da ese toque final profesional a tu latte, capuchino, macchiato o chocolate caliente. Haz una deliciosa crema espumosa para tus bebidas en casa sin un viaje a Starbucks con tu propio espumador de leche. Los beneficios de tener tu propio batidor eléctrico de bebidas son infinitos, puedes hacer tu propio mejor latte, conoces mejor tus gustos.

【Batidor de matcha, café y más】: funciona mejor que un batidor manual de matcha para hacer té matcha y funciona mucho mejor que el tenedor o el batidor para café. Funciona muy bien para mezclar bebidas nutritivas en polvo de proteínas sin recipiente adicional, licuadora o coctelera de botellas para lavar. Utiliza nuestro mini mezclador para tus necesidades de batido y mezcla: Dale una patada a batidos y batidos saludables añadiendo polvo o sabor a ponche de huevo y mezclando.

Calidad probada y confiable: utilizamos solo materiales de primera calidad. La construcción durará, respaldada por nuestra garantía Amlink para no oxidarse ni romperse, nunca. Nuestro pequeño y eficiente dispositivo de café funciona en todo tipo de leche: media y media, crema, soja, almendra, anacardo, avellana, leche entera y otros lácteos como mantequilla o crema.

Fácil de limpiar y almacenar: el soporte de metal duradero y cómodo proporciona un fácil acceso para una bondad espumosa en cuestión de segundos. La limpieza de este batidor y espumador de matcha es aún más rápida. Para limpiar, simplemente coloca el batidor en agua caliente y enciéndelo brevemente, límpialo al instante Cuando se almacena en la encimera o mesa, se coloca muy bien junto a otros accesorios de café. Nuestro potente y duradero espumador de leche de mano funciona con dos pilas AA (no incluidas, se recomiendan pilas alcalinas) con un diseño eléctrico compacto que cabe fácilmente en un cajón.

【Vida útil sin complicaciones】: Nos enorgullecemos de nuestro registro de servicio al cliente perfecto en Amazon, y prometemos tratarte como en la familia, incluso si lo recibes como un regalo. Además de nuestro reemplazo de por vida, si no estás satisfecho con tu compra, simplemente te devolveremos Sin preguntas ¡Deja que las reseñas hablen por sí mismas!
Consejos de uso:
Coloca el espumador de leche en un recipiente con bebidas de hasta aprox. 1/3 para empezar a hacer espuma.
Mantén pulsado el interruptor de encendido/apagado, el batidor comenzará a funcionar y hacer espuma.
Tan pronto como la espuma de leche comience a formarse, levante el aparato ligeramente para que siempre esté en la capa de espuma.
Cuando la leche esté lo suficientemente espumosa, deja pasar el interruptor para detener el batidor funcionando.
Recuerda quitar el dedo del interruptor de encendido/apagado antes de levantar el batidor de la leche para evitar rociar el líquido en todas partes.
Si quieres hacer espuma de leche caliente, la temperatura de la leche no debe ser superior a 60 °C, de lo contrario, la leche no se espumará perfectamente.
Nota:
Al colocar las baterías, asegúrate de que la correa esté enlazada debajo de la batería inferior. De lo contrario, la próxima vez que cambies la batería, te resultará difícil sacar la batería.
Dropshipping: Orders with dropshipping service are sent in a standard postal envelope.
Bulk order : Orders of several units are shipped boxed and palletized.
Don't want to fill your dropshipping orders manually?
Integrate your store to process all your orders automatically.
View full details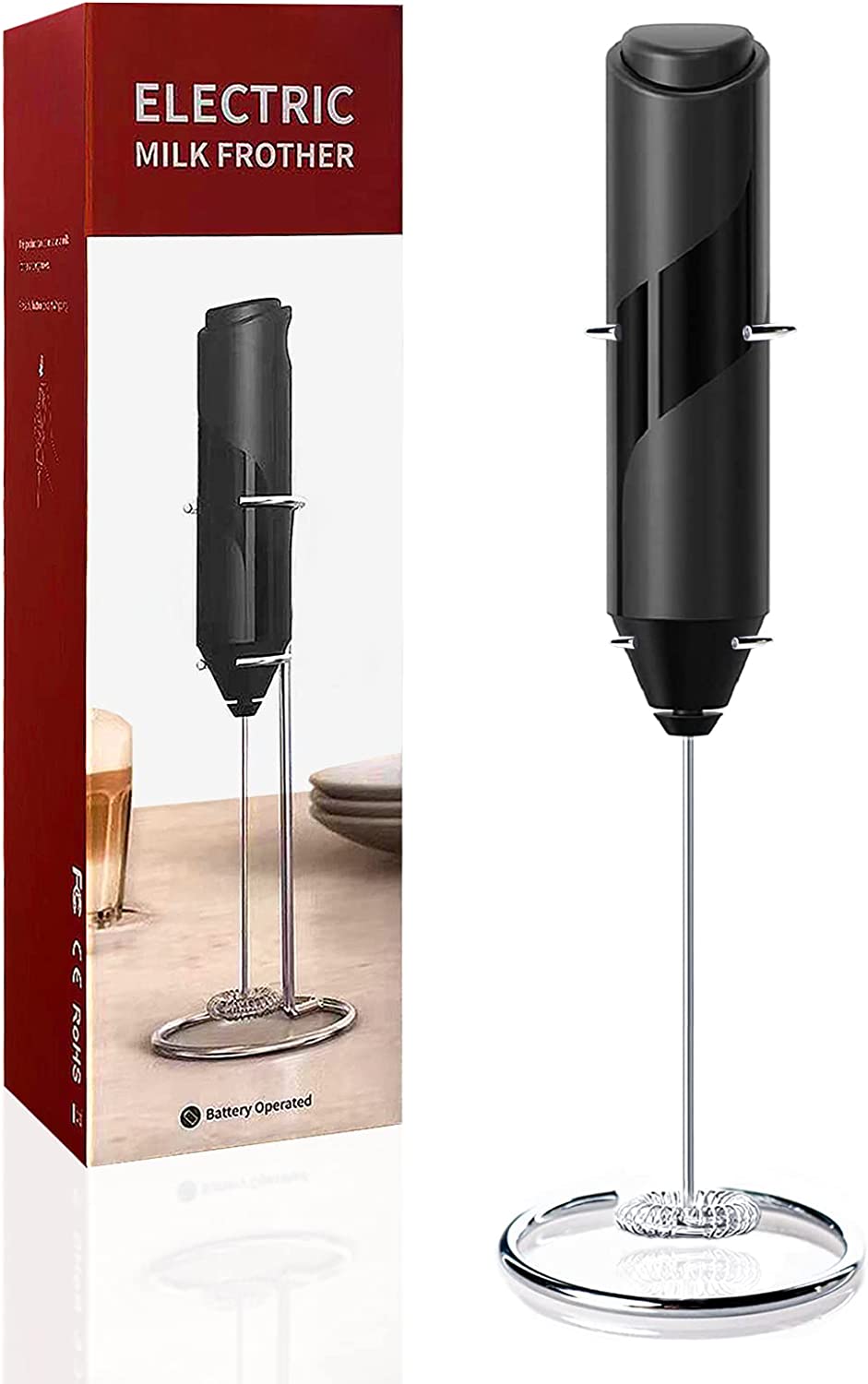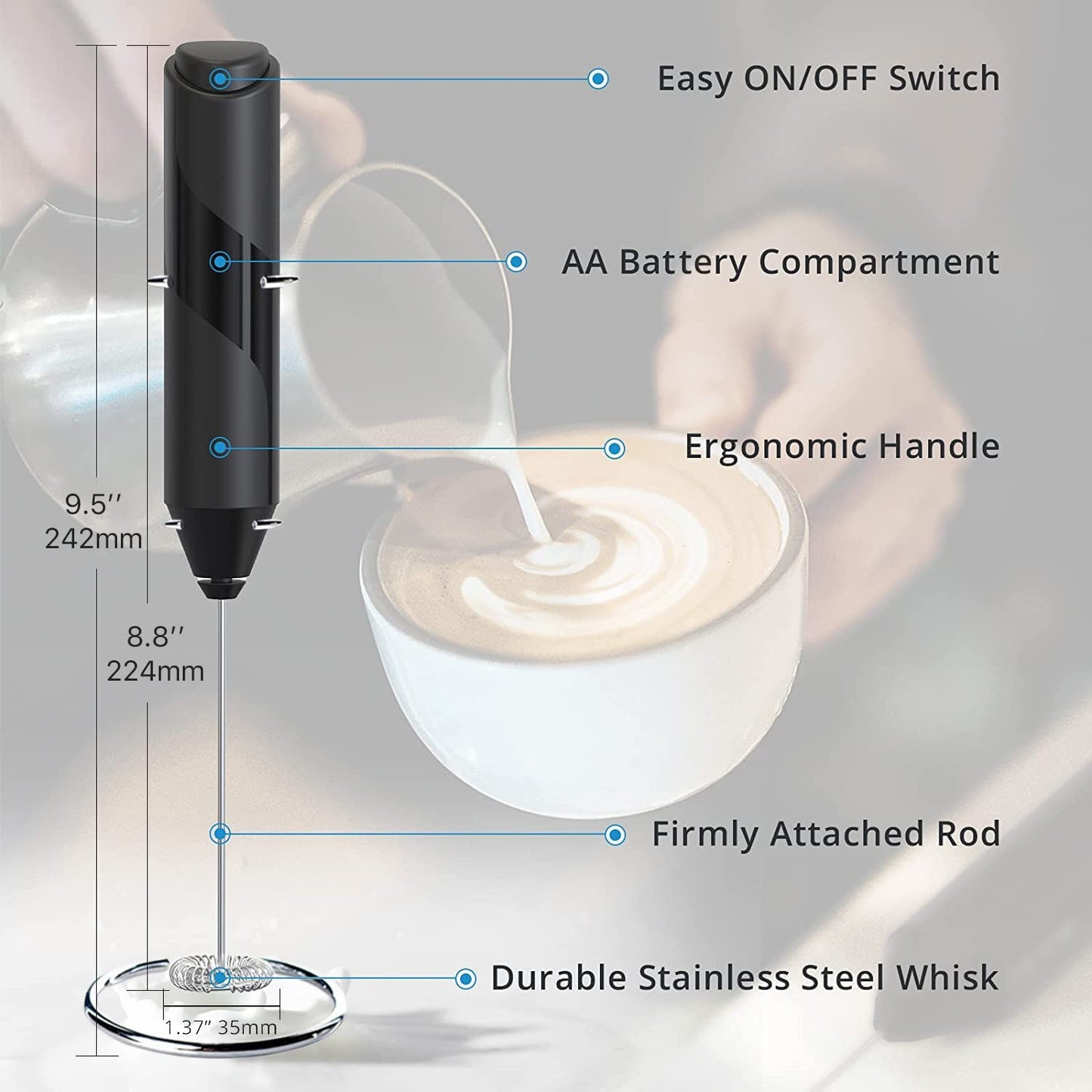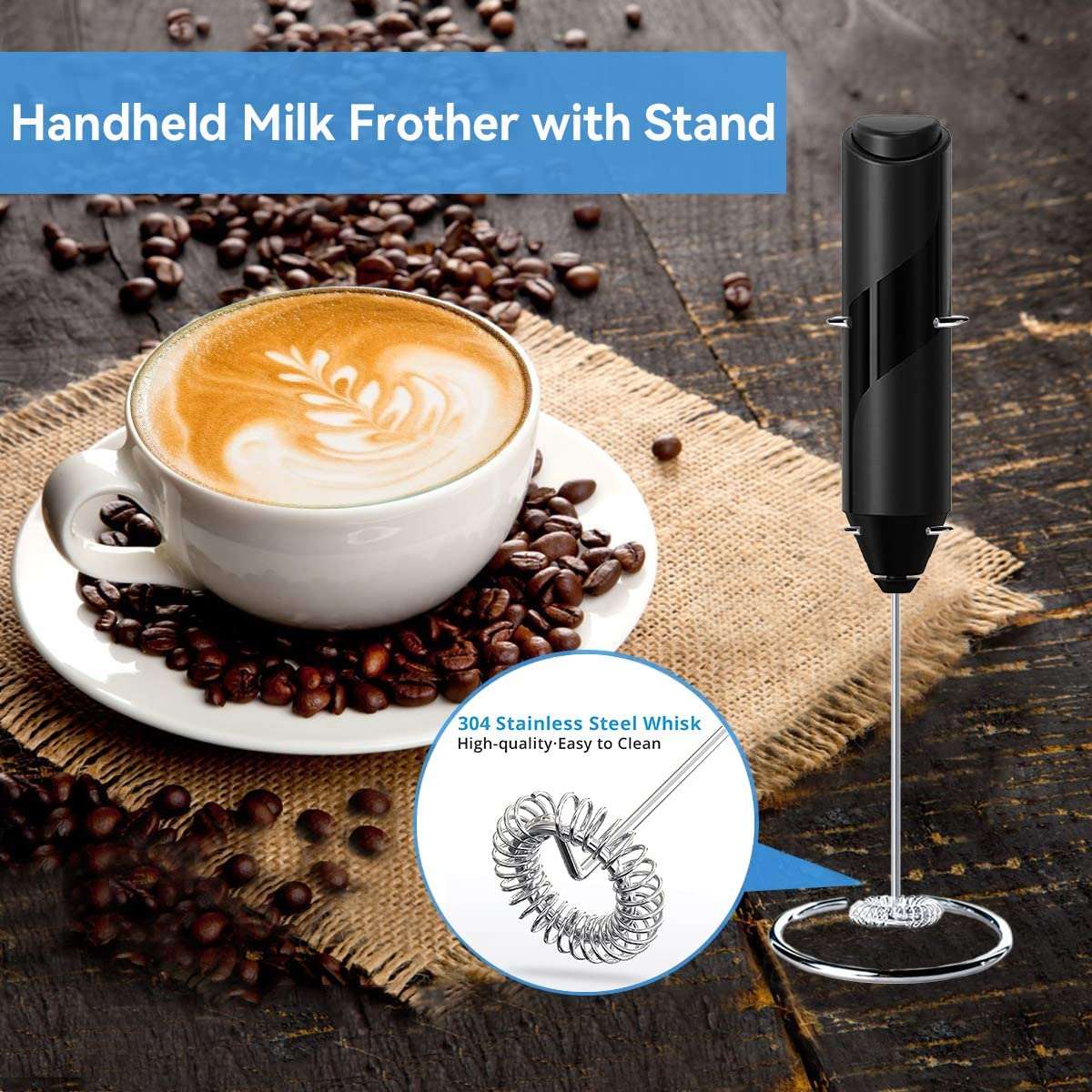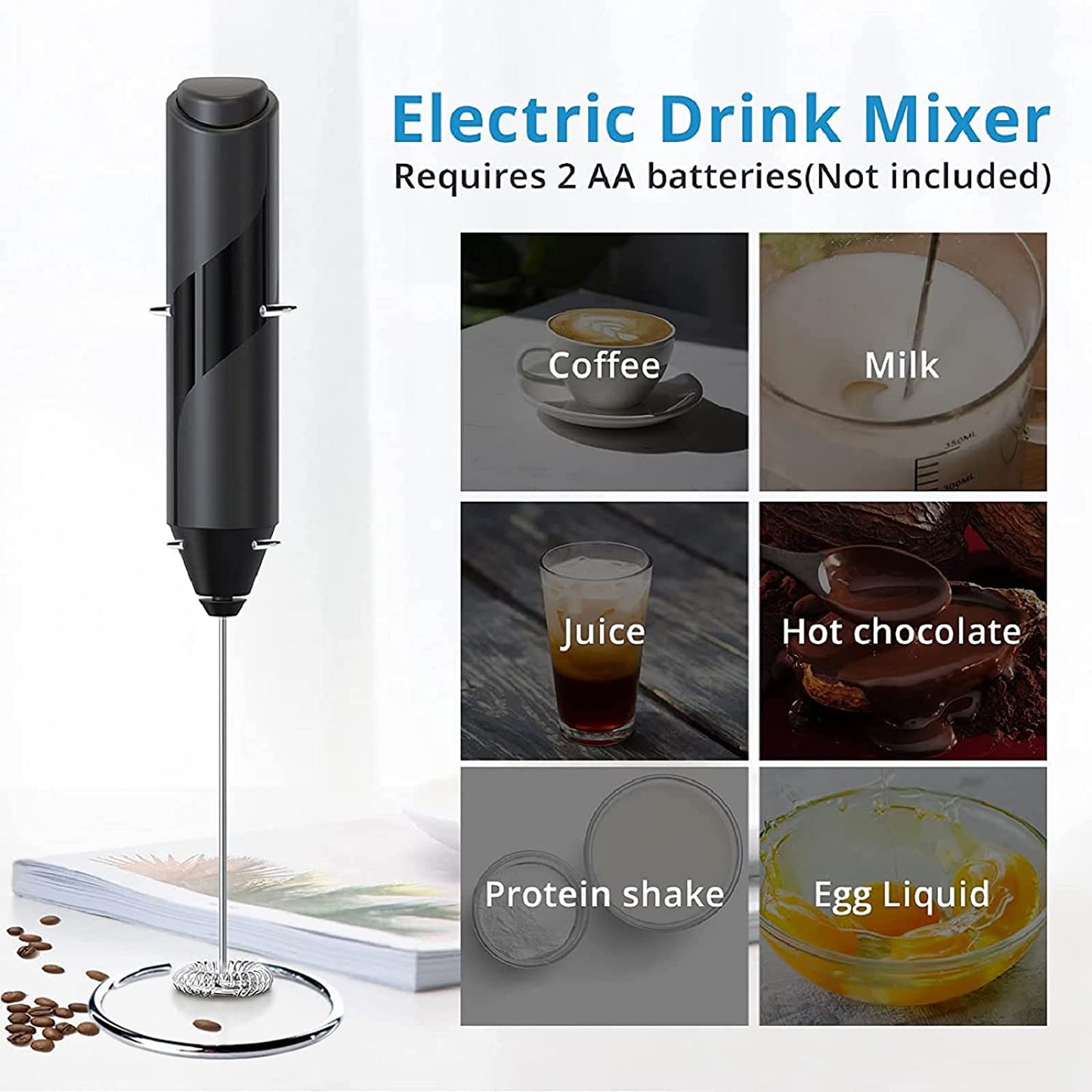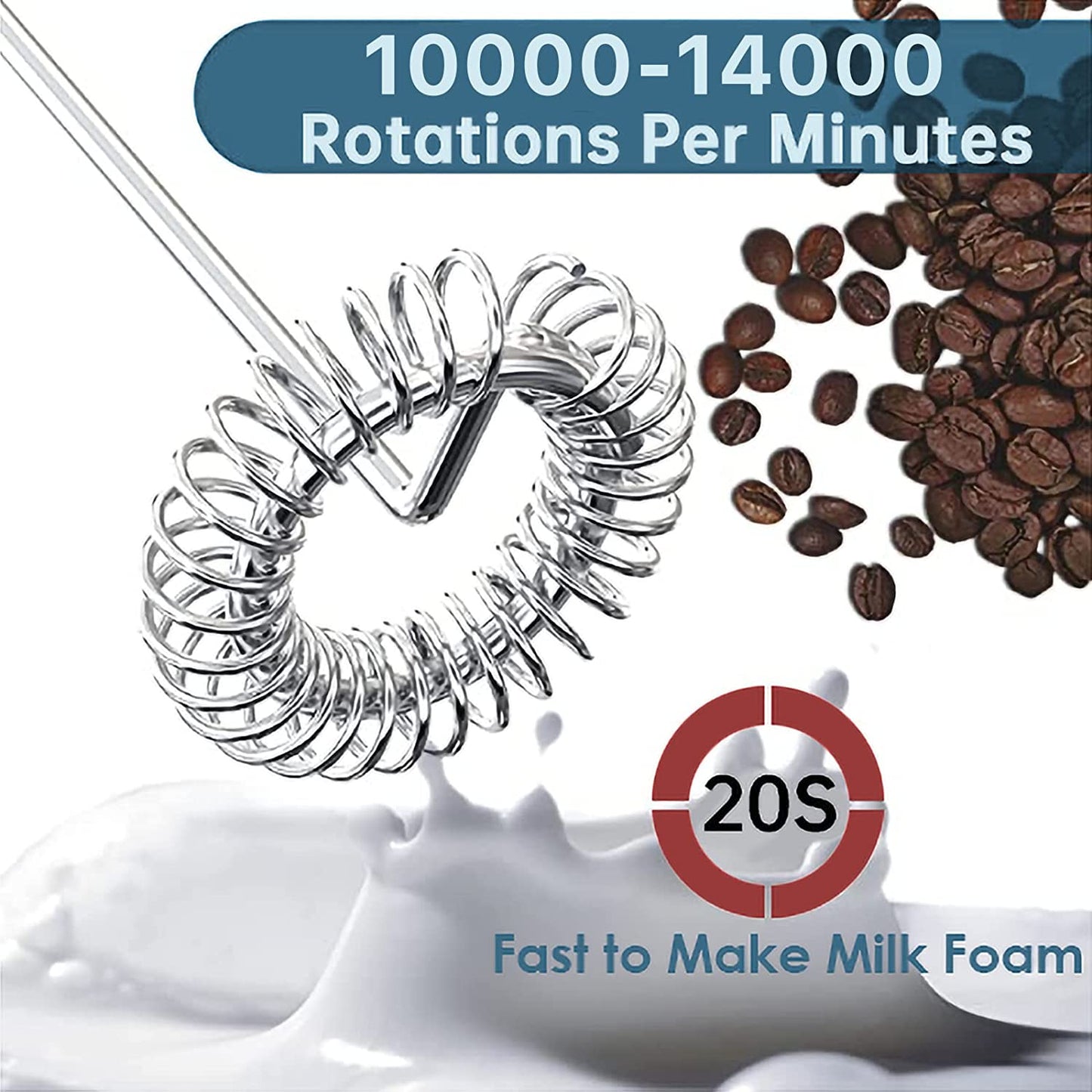 🔥Designed for E-commerce🔥