LED Mirror Lamp
PVP Recomendado: $38.00 USD
(Precio de venta recomendado al público para tu tienda)
In stock! 540 unidades disponibles
Shipment tracking in real time - TRACKING
◉ How to place a dropshipping order?
1. Fill in the order with your client's information.
2. Enter your information in "billing".
- We will send the order directly to your client
Illuminate your beauty routine with the Round LED Mirror Lamp. This makeup mirror combines style and functionality in an elegant design. It features a built-in LED light ring that offers various levels of intensity, allowing you to customize the lighting for a perfect makeup look on any occasion. Additionally, its round and compact design makes it an impressive addition to your vanity or bathroom.
Features:
Three types of feedback settings to customize the lighting.
Mirror surrounded by LED lights for a perfect makeup look even in dark conditions.
Functions as a night light to provide comfort and safety.
Short press to change the light color, long press for continuous dimming.
Adjustable mirror angle to meet your different needs.
LED lights do not flicker, offering color temperature stability and eye protection.
Creates a warm and cozy ambiance with its soft lamp light.
Specifications:
Model: QS619
Product material: ABS + glass mirror
Product color: White
Power input: DC5V 1A
Built-in lithium battery: 1500mAh
Color temperature: 3000-6500K
Product size: 180*180*280mm
Included:
1 makeup mirror with night light
1 USB charging cable
1 user manual
With the Round LED Mirror Lamp, you'll achieve perfect lighting for your makeup and add a sophisticated complement to your space. Don't miss the opportunity to enjoy this versatile and elegant beauty tool!
Dropshipping: Orders with dropshipping service are sent in a standard postal envelope.
Bulk order : Orders of several units are shipped boxed and palletized.
Don't want to fill your dropshipping orders manually?
Integrate your store to process all your orders automatically.
View full details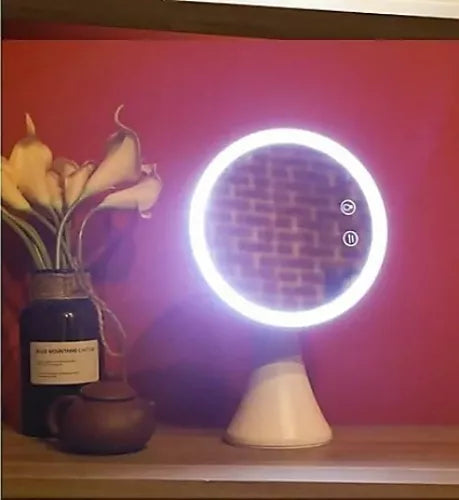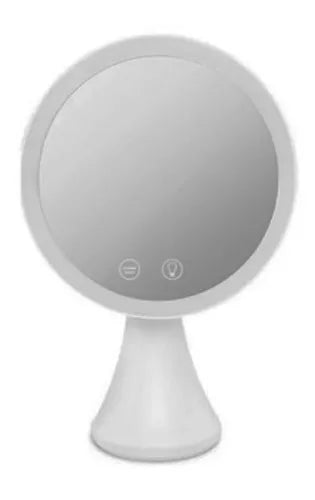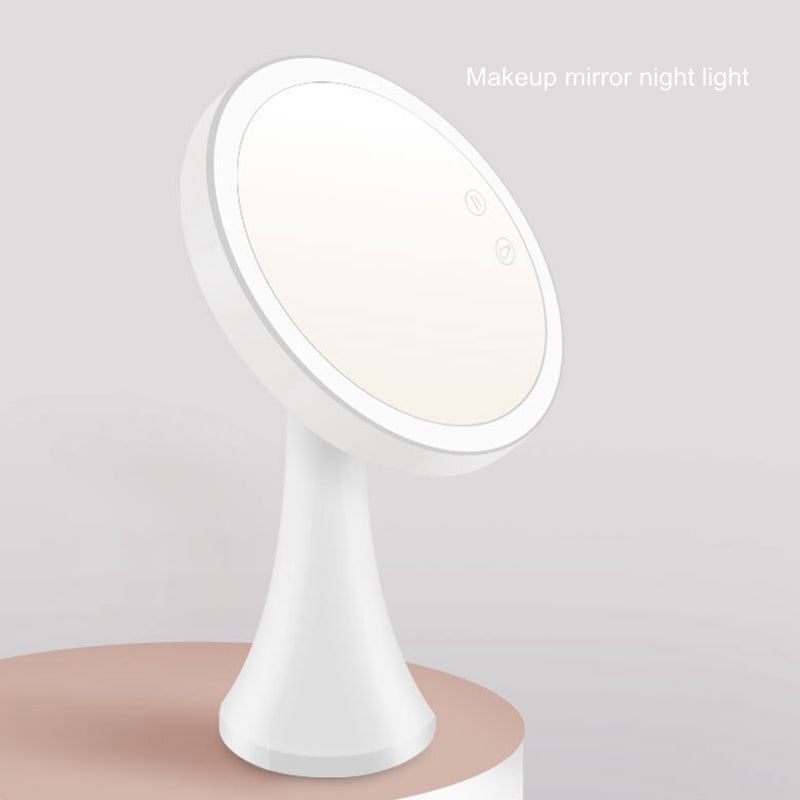 🔥Designed for E-commerce🔥