Dispensador de masa para repostería
PVP Recomendado: $39.00 USD
(Precio de venta recomendado al público para tu tienda)
In stock! 1793 unidades disponibles
Shipment tracking in real time - TRACKING
◉ How to place a dropshipping order?
1. Fill in the order with your client's information.
2. Enter your information in "billing".
- We will send the order directly to your client
 Puede agregar masa líquida de manera rápida, fácil y precisa directamente a la bandeja para hornear, lo cual es muy adecuado para hacer pasteles, muffins, crepes y waffles. Los tontos están en todas partes.

Hecho de plástico de alta calidad, no tóxico e insípido, seguro para uso alimentario; Resistente y duradero, fácil de limpiar y se puede utilizar durante mucho tiempo.

Capacidad: 900 ml, largo x ancho x alto: 17 x 11 x 18,5 cm

La escala de medición de nuestra máquina para hacer masa para pasteles es de 100-900 ml y 1C-4C, puede observar bien y controlar con precisión la cantidad de masa a través del cuerpo transparente de la botella.

Equipado con un mango de resorte fácil de usar para abrir y cerrar la boquilla dispensadora, lo que le permite controlar fácilmente la cantidad de masa dispensada sin estropear las tazas de pastelería.
▲Especificaciones:

Nombre del producto: Dispensador de masa

Material: PS+ABS+Silicona

Tamaño: 17 x 11 x 18,5 cm

Capacidad: 900ml

(Debido a la medición manual, permita errores dentro de un rango razonable)


▲Características

--Hecho de plástico PS de alta calidad, no tóxico e insípido, seguro y saludable, fuerte y duradero.

-- Mango de resorte + escala transparente, fácil de controlar la cantidad de distribución de la masa, fácil de operar.

-- Fácil de limpiar.

-- Ideal para hacer todo tipo de postres y postres como tortas, muffins, crepes o waffles.


▲Incluido en el paquete

1 x dispensador de masa

Dropshipping: Orders with dropshipping service are sent in a standard postal envelope.
Bulk order : Orders of several units are shipped boxed and palletized.
Don't want to fill your dropshipping orders manually?
Integrate your store to process all your orders automatically.
View full details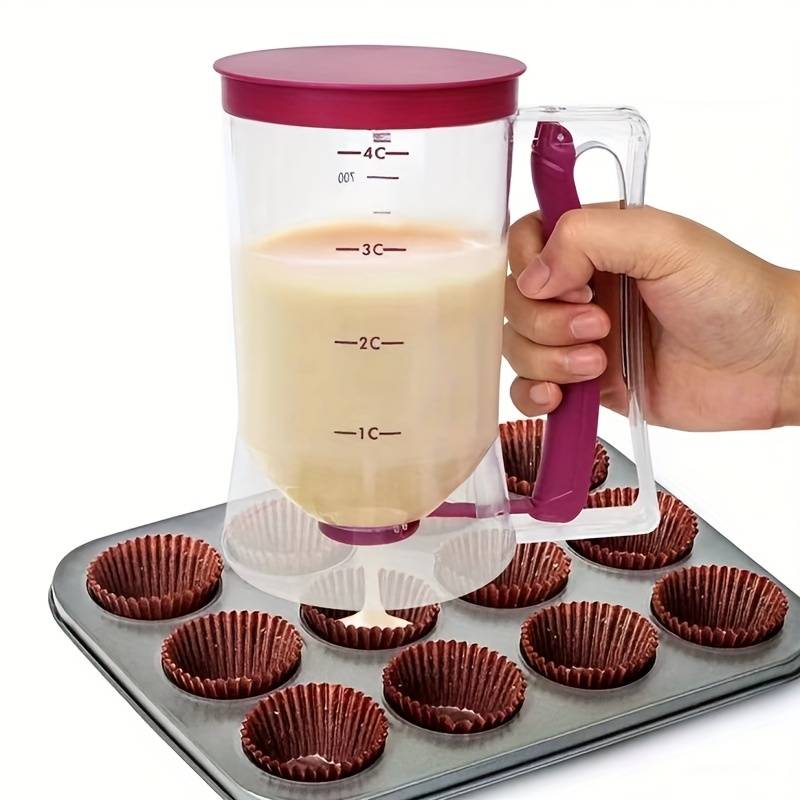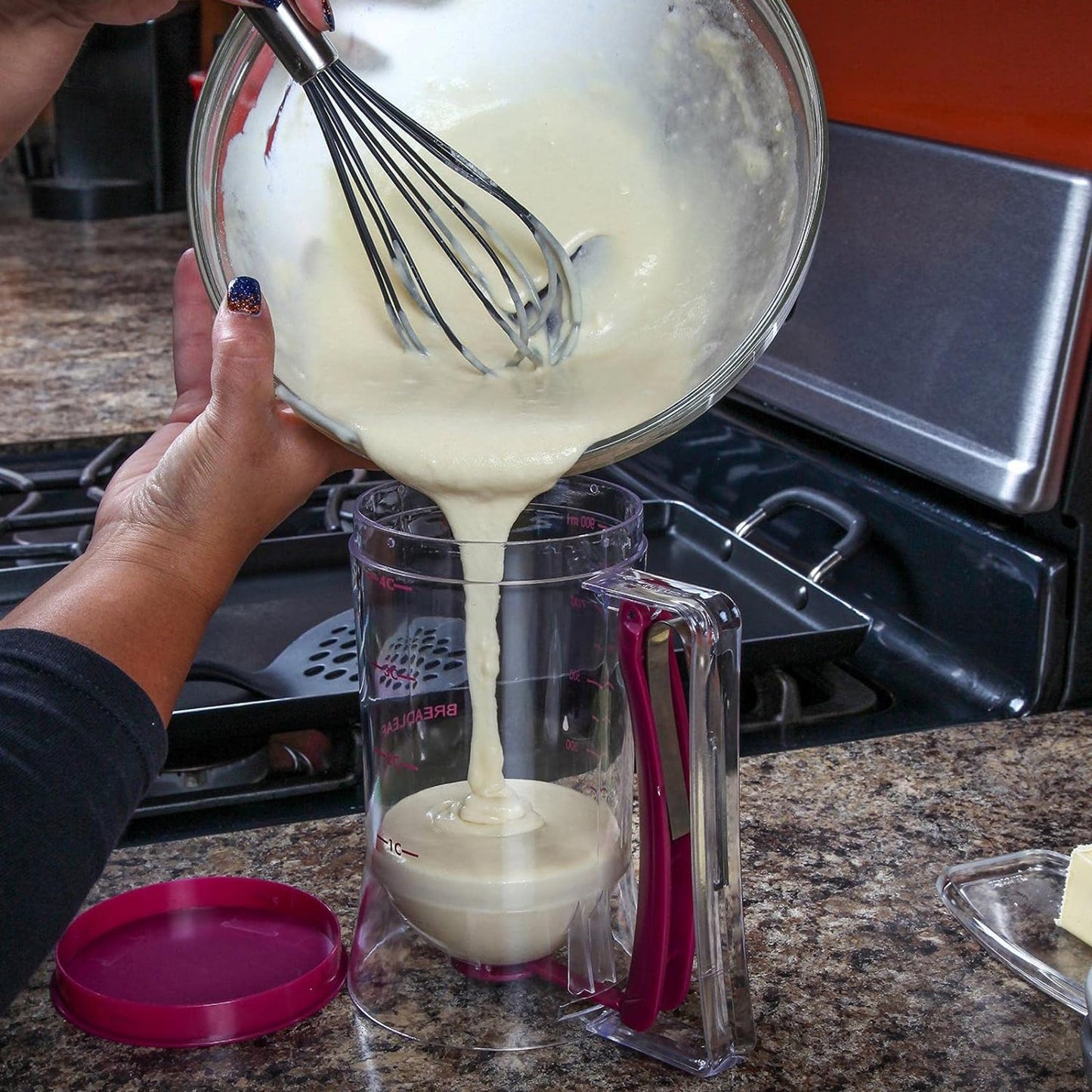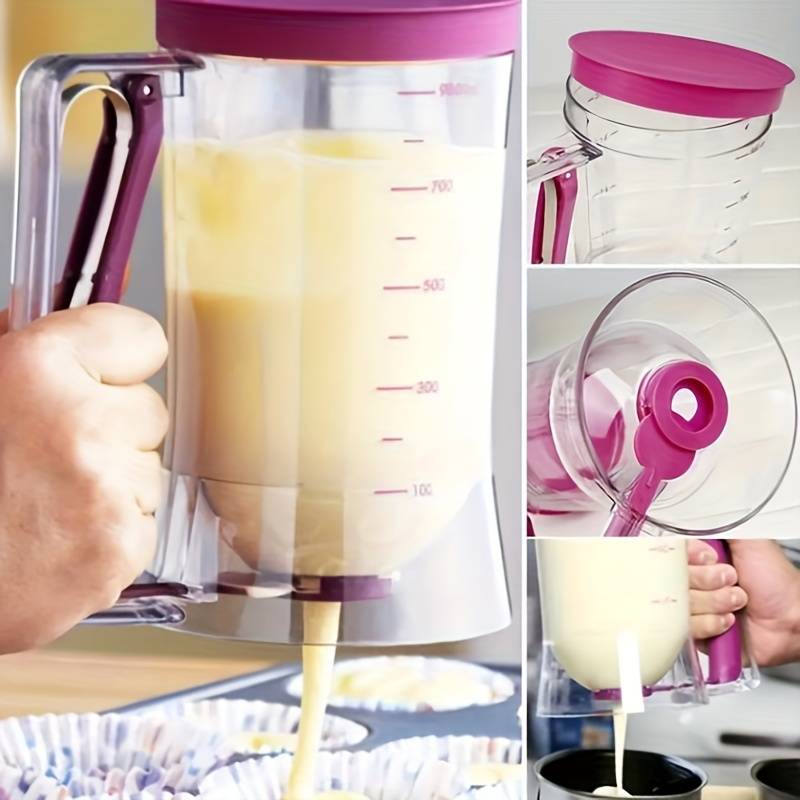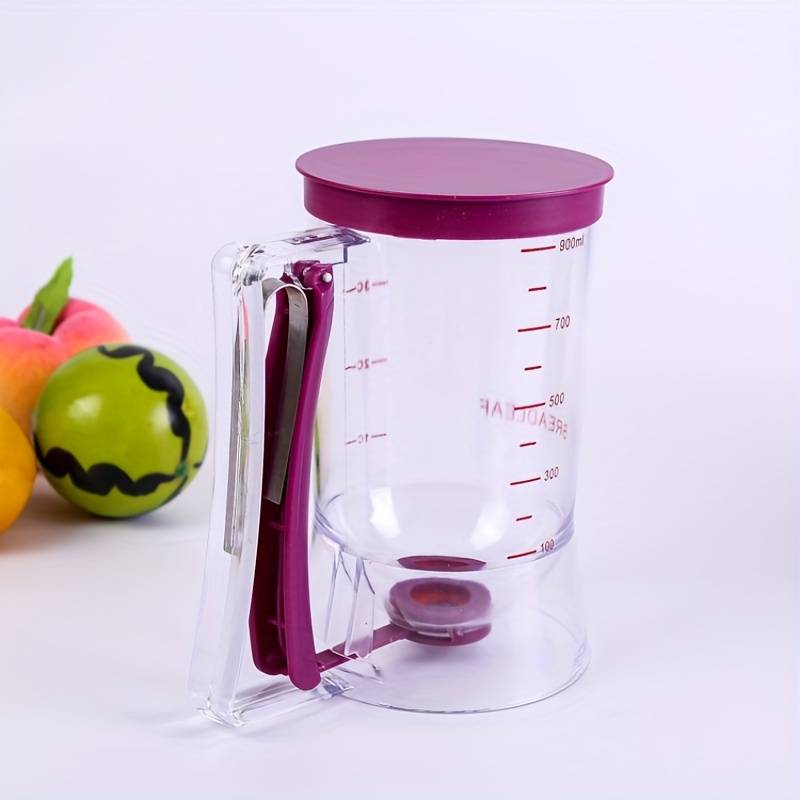 🔥Designed for E-commerce🔥