Wireless 4-in-1 Vegetable Cutter
PVP Recomendado: $11.00 USD
(Precio de venta recomendado al público para tu tienda)
In stock! 340 unidades disponibles
Shipment tracking in real time - TRACKING
◉ How to place a dropshipping order?
1. Fill in the order with your client's information.
2. Enter your information in "billing".
- We will send the order directly to your client
The innovative Wireless Mini Kitchen Robot that

cuts, slices, chops, grates, cleans.
This 4-in-1 Multifunctional Chopper will allow you to
cook efficiently and quickly,
replacing your cutting board and knife.
Reducing the time spent by over 80%.
It offers all the functions of multiple appliances with
interchangeable stainless steel blades.
QUICKLY CHOP, CUT, AND GRIND ANY FOOD
Cut your food with precision
and with incredible
ease,
these blades can cut
all kinds of vegetables
, grate cheese, slice potatoes, and cut fruits, meat, and vegetables or even create puree,
saving you effort when cleaning up the mess.
No more spending hours cutting and slicing your food!
CONVENIENT EVEN WHEN CLEANING
In addition to being easy to use, the electric chopper cleans easily, simply fill the compartment with water and detergent and press the button for the motor to do all the internal cleaning work.
PACKAGE INCLUDES
1 Electric Cutter and Processor.
1 Pressure Bar.
2 Transparent Containers.
1 Double Blade.
1 Anti-splash Cutting Disc.
1 Lid.

1 USB Type-C Charging Cable.
1 User Manual.

FEATURES
Materials: Durable ABS + Stainless Steel
Size: 18.5 cm x 9 cm x 14 cm
Powerful Motor: 40W
Weight: About 300 gr
Long-lasting battery
Sophisticated and ergonomic design, doesn't strain your hands, adding beauty to your kitchen.
Warranty:
We offer a 30-day guarantee, if it doesn't fit or arrives damaged, simply return it to us and we will refund your money.
Instant Refund: contact us via email for instructions on processing.
These items are not found in physical stores: Our items are original, don't settle for imitations.
Dropshipping: Orders with dropshipping service are sent in a standard postal envelope.
Bulk order : Orders of several units are shipped boxed and palletized.
Don't want to fill your dropshipping orders manually?
Integrate your store to process all your orders automatically.
View full details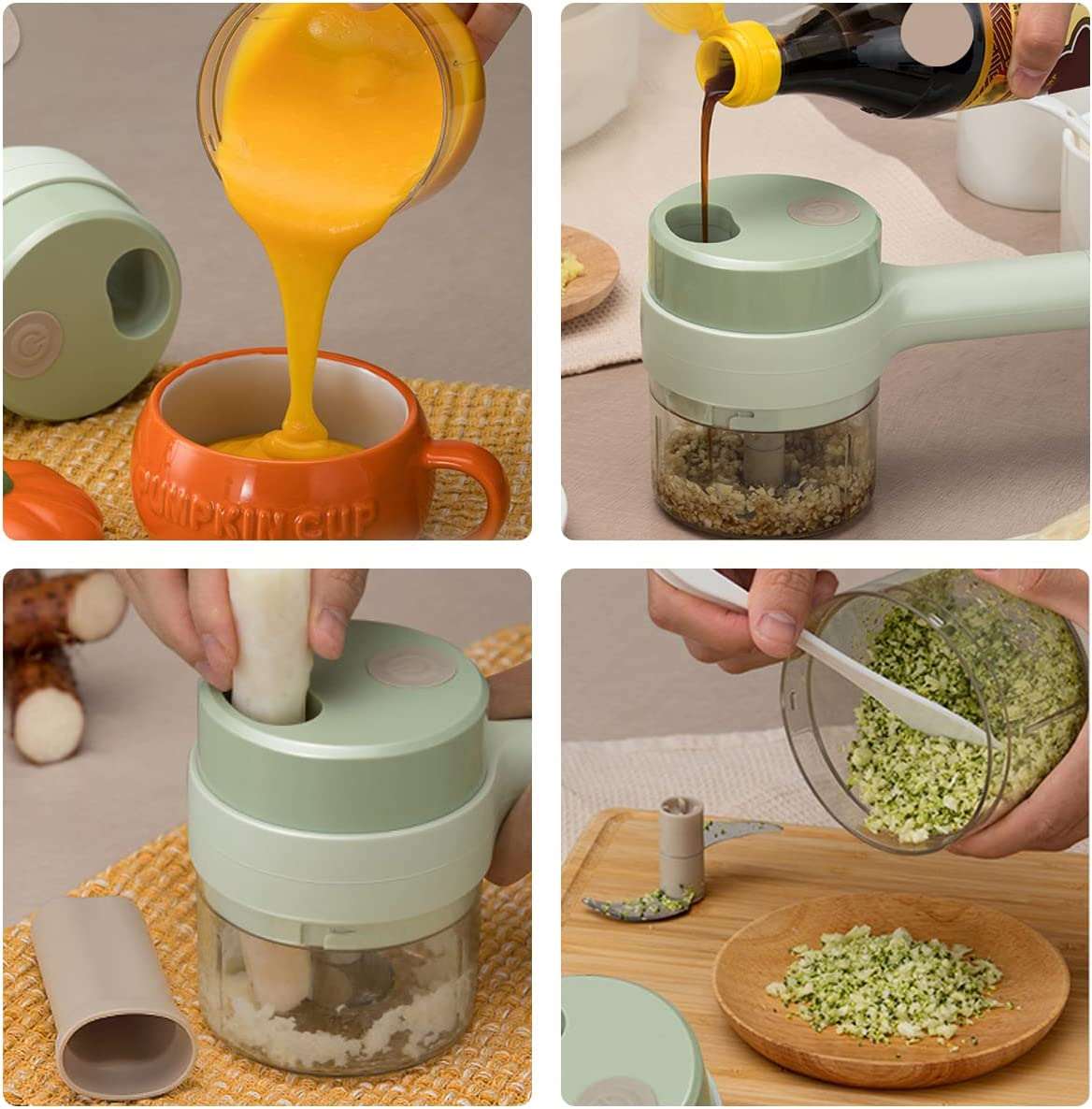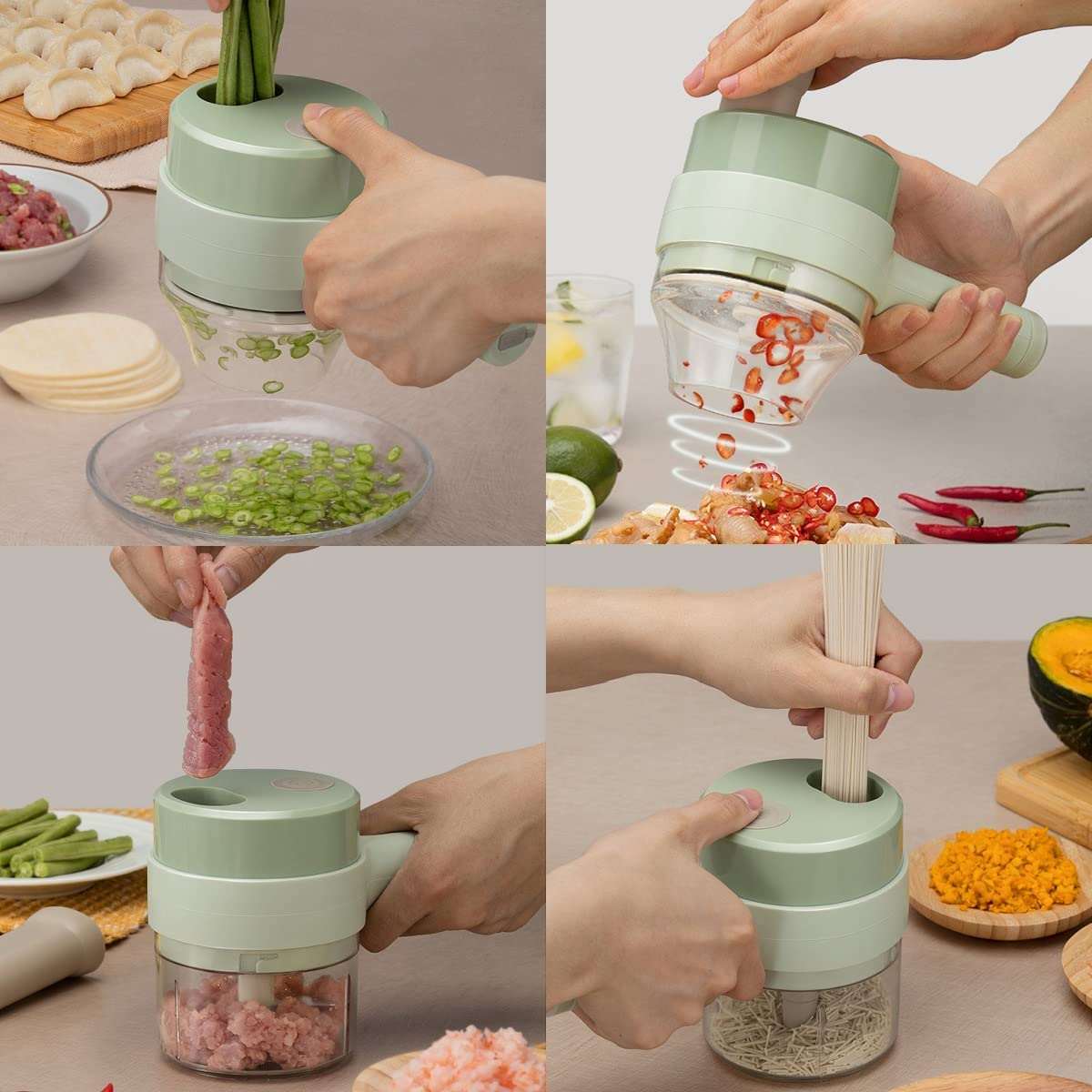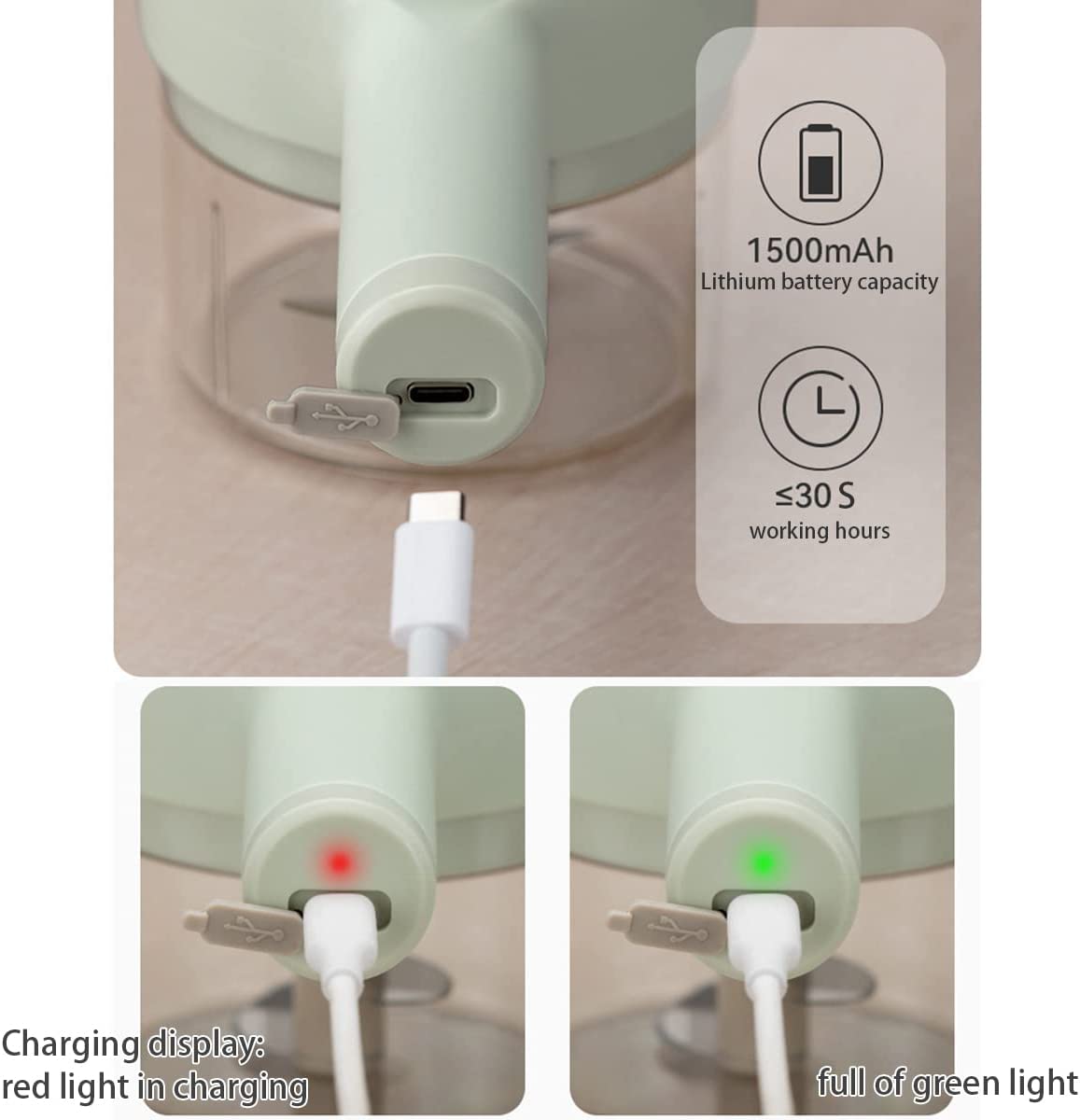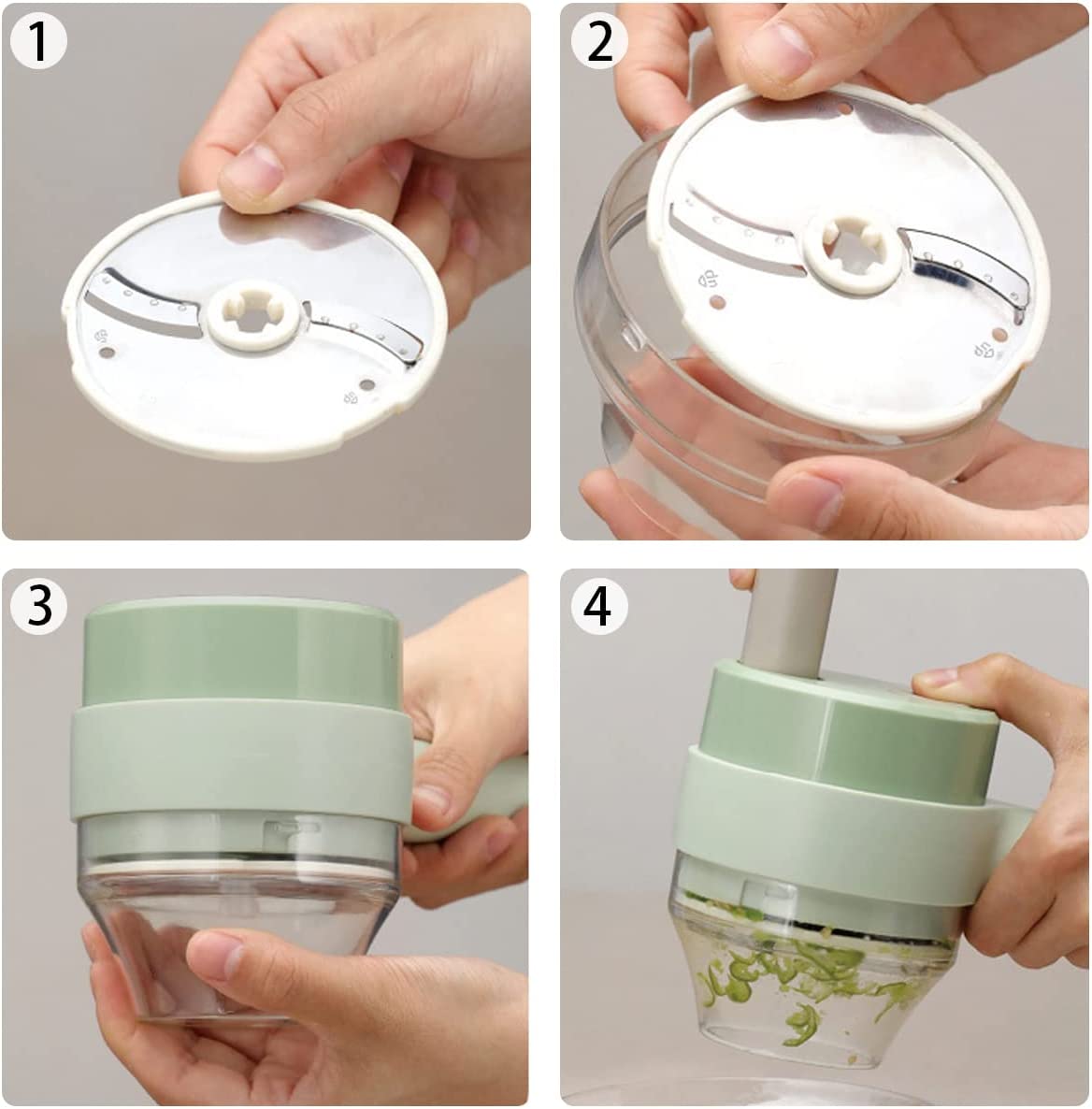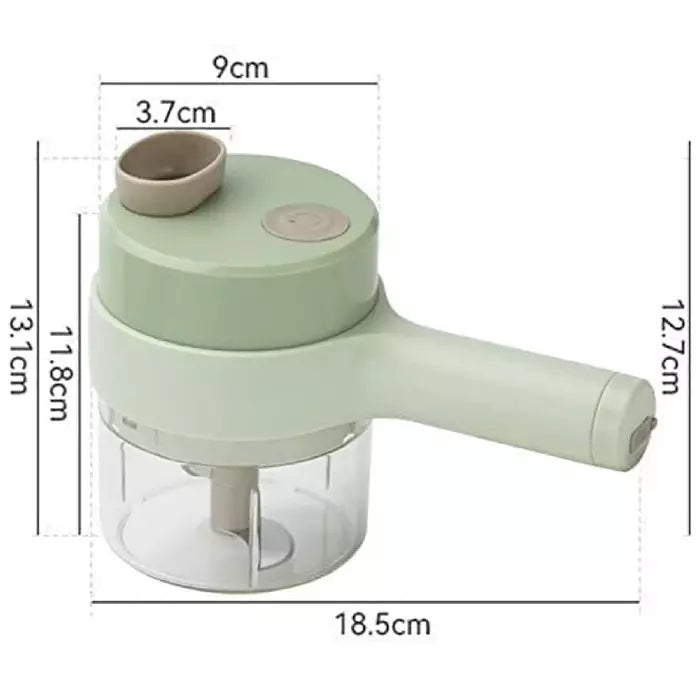 🔥Designed for E-commerce🔥