Cojín de Gel Confortable
PVP Recomendado:
(Precio de venta recomendado al público para tu tienda)
In stock! 886 unidades disponibles
Shipment tracking in real time - TRACKING
◉ How to place a dropshipping order?
1. Fill in the order with your client's information.
2. Enter your information in "billing".
- We will send the order directly to your client
Si pasa largas horas sentado en casa, en el coche o en el trabajo, este cojín de asiento de gel será un gran accesorio para su comodidad y postura corporal. Está diseñado para proporcionar alivio durante todo el día.
Simplemente coloque la almohadilla encima de cualquier silla, y observe como su centro de gel se adapta a la forma de su cuerpo.
Esta almohadilla de gel es el compañero perfecto ergonómico para cualquier silla. Diseñado en un tejido de malla de aire con un relleno de gel impermeable, este cojín se amolda perfectamente a la forma de su trasero. Todo para su máxima comodidad. La almohadilla de 4 cm de grosor cuenta con bordes contorneados con una espuma con memoria de gel de grado médico que le proporcionará una experiencia de primera calidad.
DISEÑADO PARA ALIVIAR EL DOLOR
La almohadilla está diseñada para distribuir uniformemente el peso del cuerpo, para que pueda concentrarse en leer, escribir o ver la televisión sin que le duelan las caderas, las piernas y la espalda. Proporciona apoyo tanto a la parte inferior como a la superior del cuerpo, por lo que podrá sentarse en cualquier silla durante más tiempo sin perder la circulación en las piernas.

Utilizado correctamente, este cojín de gel puede aliviar el dolor en condiciones como el dolor crónico, la artritis, la presión de la columna vertebral o la rigidez muscular.
Gracias a su relleno de gel a base de agua, este cojín no calentará en exceso tu piel, ya que es fresco y tiene un tacto agradable. El cojín viene con una funda protectora de tela suave y transpirable. Manténgalo limpio ya que es extraíble y lavable para que esté siempre fresco y limpio. También puedes lavar la almohadilla de gel suavemente con agua tibia y jabón si lo necesitas.
No importa lo que esté haciendo, este cojín de gel puede hacer que sus actividades sean más cómodas. Se adapta perfectamente a cualquier diseño de silla, por lo que puede utilizarlo mientras trabaja, estudia, lee, ve películas y en muchas más situaciones.

¿Vas a viajar en coche o en avión? Perfecto - llévelo con usted ya que es ligero y compacto. Siéntete cómodo en casa y en el camino - todo por tu bienestar.
1 x Cojín de gel para silla
1 x Funda protectora
Dropshipping: Orders with dropshipping service are sent in a standard postal envelope.
Bulk order : Orders of several units are shipped boxed and palletized.
Don't want to fill your dropshipping orders manually?
Integrate your store to process all your orders automatically.
View full details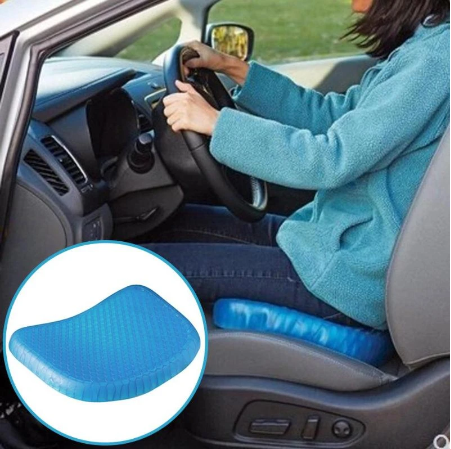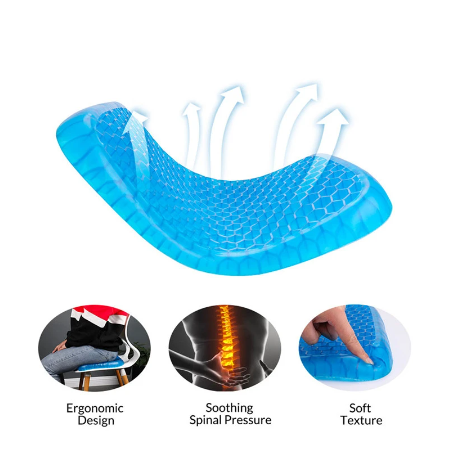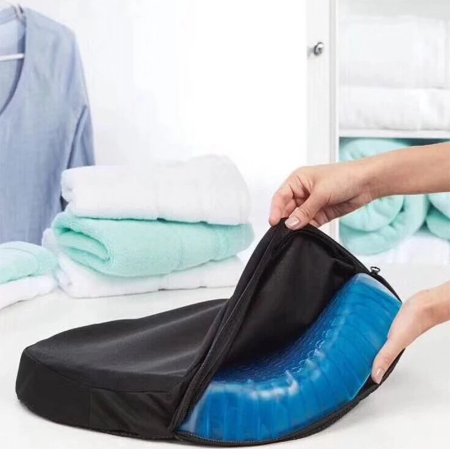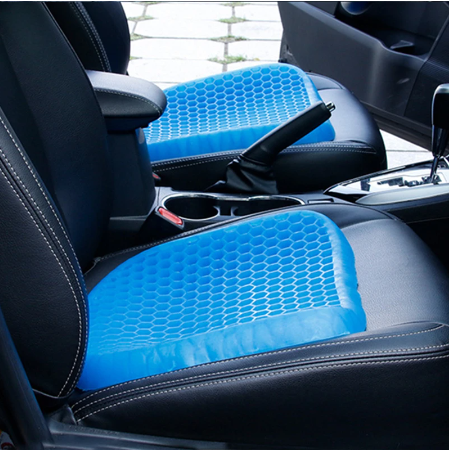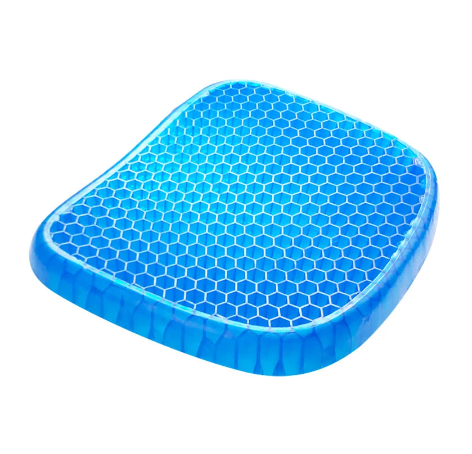 🔥Designed for E-commerce🔥