Calentador Handy Heater
PVP Recomendado: $43.00 USD
(Precio de venta recomendado al público para tu tienda)
In stock! 1362 unidades disponibles
Shipment tracking in real time - TRACKING
◉ How to place a dropshipping order?
1. Fill in the order with your client's information.
2. Enter your information in "billing".
- We will send the order directly to your client
Con el nuevo Handy Heater podrás calentar toda una habitación en poco tiempo y con un consumo muy bajo. Es una pequeña estufa que se conecta a cualquier enchufe permitiendo que la estancia se mantenga a una temperatura agradable. Puedes ajustar la temperatura desde 15º a 32º C, que puedes ver en su pantalla digital y dejarlo programado hasta 12 horas. Así no tendrás que preocuparte de recordar apagarlo.
Gracias a su tecnología termo cerámica emite calor constante, además puedes seleccionar entre velocidad alta o baja, para una temperatura perfecta para ti en toda la habitación. Tiene un alcance de 23m² y puedes usarlo en cualquier habitación de casa, dormitorio, sala de estar, baño, cocina...
Solo tienes que colocar la mini estufa Quick Heater en posición vertical,y dejar que el agradable calor invada tu hogar. Hay que tener precaución de no cubrir el producto y que la zona de abajo esté despejada.
Gracias a su bajo consumo podrás mantener una temperatura agradable y no pasar frio nunca más.
¡Crea un ambiente confortable y olvídate del frio para siempre!
CARACTERÍSTICAS
Potencia: 250W (0ºC) 350W (25ºC).
Voltaje: 240V AC 50Hz.
Tecnología termo-cerámica.
Termostato regulable desde 15ºC a 32ºC (59 - 89 grados Farenheit).
Programable 12 horas.
Dimensiones: 10,5 x 8,5 x 16 cm.
Alcance: 23 m².
Peso: 472 g.
INCLUYE
Mini Calefactor Handy Heater
Dropshipping: Orders with dropshipping service are sent in a standard postal envelope.
Bulk order : Orders of several units are shipped boxed and palletized.
Don't want to fill your dropshipping orders manually?
Integrate your store to process all your orders automatically.
View full details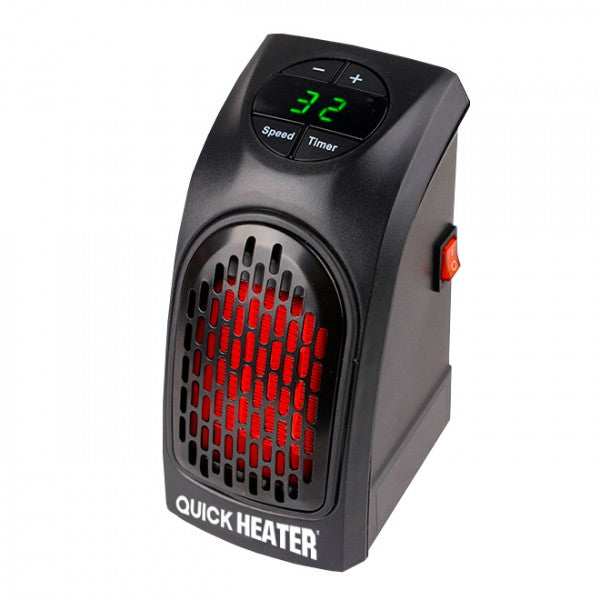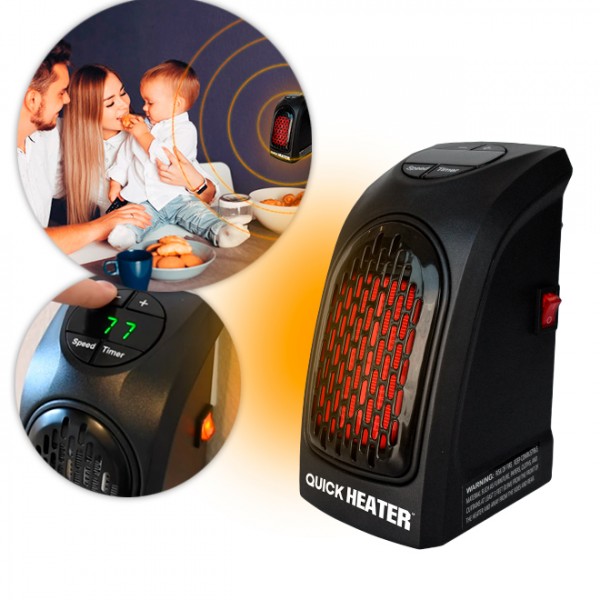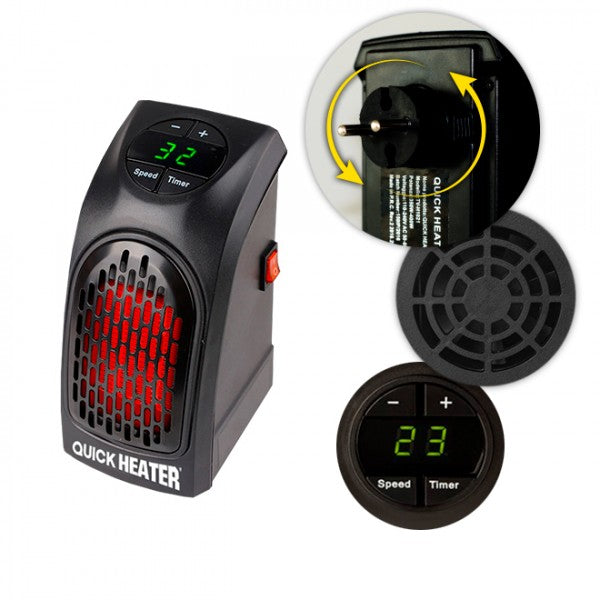 🔥Designed for E-commerce🔥