Sku:

82634 + 3 filamentos
Bolígrafo de impresión 3D de Objetos + 3 Colores de Filamentos
PVP Recomendado: $44.00 USD
(Precio de venta recomendado al público para tu tienda)
In stock! 789 unidades disponibles
Shipment tracking in real time - TRACKING
◉ How to place a dropshipping order?
1. Fill in the order with your client's information.
2. Enter your information in "billing".
- We will send the order directly to your client
Nuestro Bolígrafo 3D para niños permite crear objetos y personajes en 3 dimensiones. Fomenta la imaginación y ayuda a tener grandes ideas creativas y habilidades para crear infinidad de objetos en tres dimensiones.
¡Regalo ideal para niños!
Gracias a este lápiz 3D los niños podrán dar rienda suelta a su imaginación y estarán entretenidos durante muchas horas. Es ideal para los amantes del dibujo y de las manualidades. Podrán diseñar y transformar en realidad lo que está en sus mentes. Les encantará convertir con sus habilidades objetos tridimensionales en una realidad.
¡Perfecto para trabajar la mente!
Filamentos de 175 mm PLA. El material PLA es un plástico de impresión 3D muy versátil y fácil de utilizar. Es válido tanto para usuarios principiantes como más avanzados.
¡Fácil de utilizar!
Conecta la pluma 3D con su cargador a la toma de corriente, seleccionar PLA, esperar a que la temperatura sea la correcta, insertar los filamentos y comenzar a dibujar utilizando los botones laterales para controlar la velocidad de impresión. Compatible con filamentos PLA de 175 mm. Este Pen 3D utiliza este tipo de filamento puesto que son muy sencillos de utilizar y podrás encontrarlos en cualquier lugar.
Contenido del paquete:
1 x Bolígrafo 3D de impresión
3 x colores de filamentos de muestra PLA 175 mm.
1 x Cargador
1 x Manual
Dropshipping: Orders with dropshipping service are sent in a standard postal envelope.
Bulk order : Orders of several units are shipped boxed and palletized.
Don't want to fill your dropshipping orders manually?
Integrate your store to process all your orders automatically.
View full details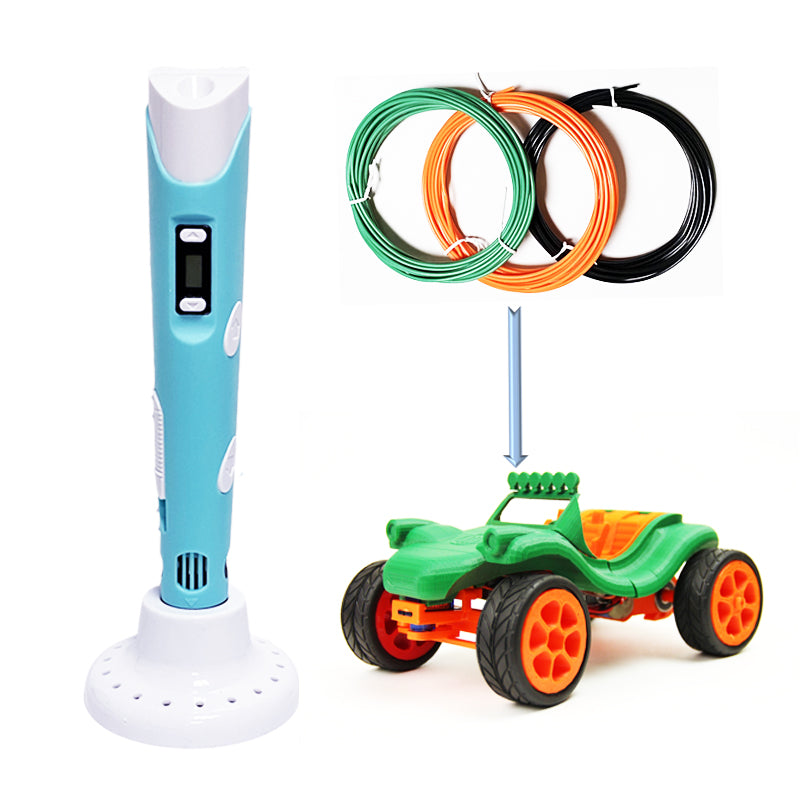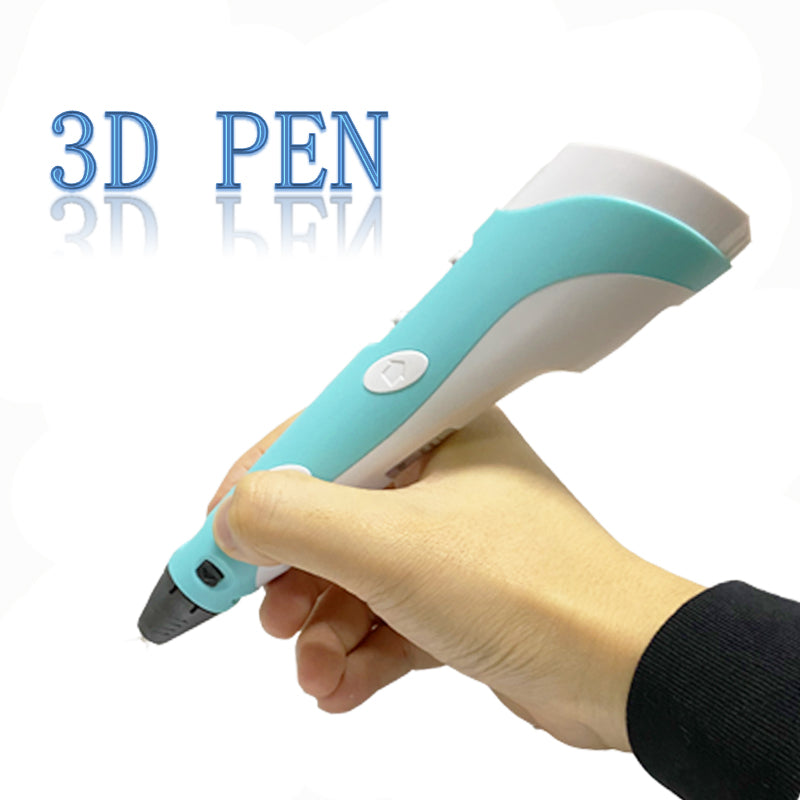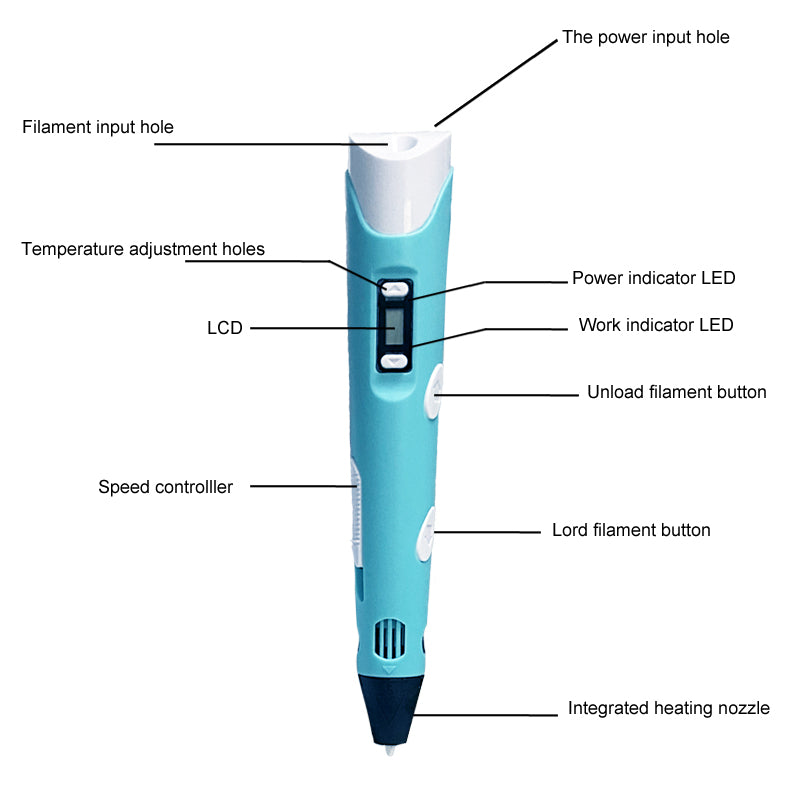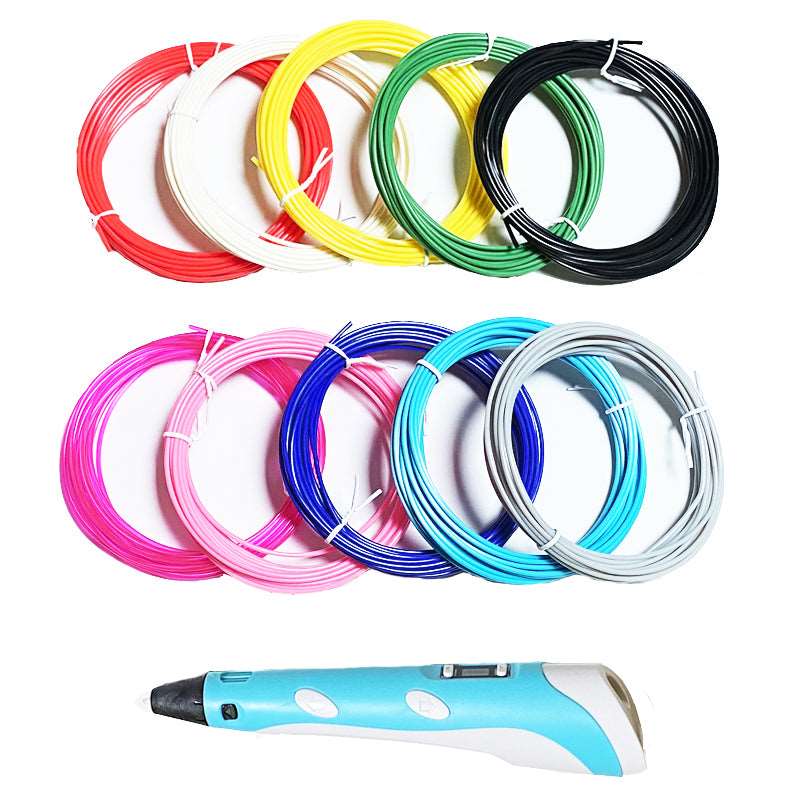 🔥Designed for E-commerce🔥