Auriculares JR05 Clip-on
PVP Recomendado: $45.00 USD
(Precio de venta recomendado al público para tu tienda)
In stock! 1879 unidades disponibles
Shipment tracking in real time - TRACKING
◉ How to place a dropshipping order?
1. Fill in the order with your client's information.
2. Enter your information in "billing".
- We will send the order directly to your client
Los auriculares abiertos utilizan el tipo de clip en la oreja más reciente, que transmite el sonido a través de la vibración, reduce el daño auditivo. El clip para la oreja inalámbrico Bluetooth no hará que sus oídos se sientan hinchados y dolorosos si lo usa durante mucho tiempo. Estables y livianos, los tapones para los oídos permanecen en sus oídos incluso durante movimientos extenuantes, por lo que no tiene que preocuparse de que se caigan.

La calidad y el diseño del sonido estéreo de alta fidelidad de los auriculares inalámbricos le brindan la experiencia auditiva perfecta y la función de reducción de ruido lo ayuda a sumergirse en el mundo de la música en cualquier lugar. Los auriculares sin auricular Bluetooth tienen la función de reducción automática de ruido para la comunicación biaural, lo que permite un sonido envolvente estéreo claro.

Estos auriculares abiertos que no se colocan en el oído transmiten audio a través de los pómulos. Ya sea que esté trotando, andando en bicicleta o caminando, estos auriculares deportivos inalámbricos ofrecen la forma más segura de escuchar música o podcasts. Admite una calidad de llamada clara, admite tecnología para reducir el ruido del viento y el ruido ambiental, lo que hace que las llamadas sean más claras.

Se pueden conectar dos auriculares a su teléfono al mismo tiempo, o puede usar dos auriculares por separado. Puede cambiar libremente entre los auriculares izquierdo y derecho sin interrupciones ni pasos de emparejamiento adicionales. Impermeables y resistentes al sudor, los auriculares inalámbricos con clip para la oreja son ideales para una variedad de ubicaciones, cómodos de usar y fáciles de quitar.
Especificaciones:
Función: función de llamada, reproducción/pausa de música, notificación de llamada, reducción de ruido inteligente

Versión de Bluetooth: Bluetooth 5.3

Interfaz de carga: Tipo-C

Distancia de transmisión: 10m (abierto y accesible)

Tiempo en espera: alrededor de 480 horas

Material del producto: ABS+PC

Rendimiento a prueba de agua: IPX4

Tiempo de reproducción de música: alrededor de 5 horas

Capacidad de la batería: auricular-40 mAh, estuche de carga-300 mAh

Compatible con: Android, sistema IOS, sistema Windows
Paquete incluido:
1x Auriculares

1x estuche de carga

1x cable de datos USB tipo C

1x manual de instrucciones
Dropshipping: Orders with dropshipping service are sent in a standard postal envelope.
Bulk order : Orders of several units are shipped boxed and palletized.
Don't want to fill your dropshipping orders manually?
Integrate your store to process all your orders automatically.
View full details
Add an additional description to your product option. Ex: Size guides, and other common questions.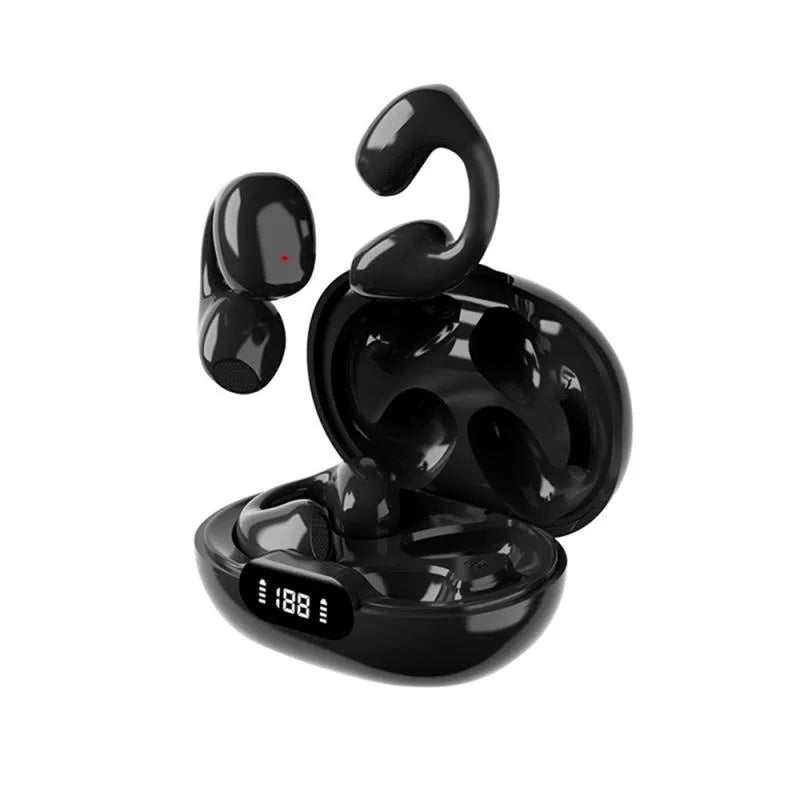 🔥Designed for E-commerce🔥