Mini Vacuum Cleaner with accessories Rechargeable USB
PVP Recomendado: $27.00 USD
(Precio de venta recomendado al público para tu tienda)
In stock! 1454 unidades disponibles
Shipment tracking in real time - TRACKING
◉ How to place a dropshipping order?
1. Fill in the order with your client's information.
2. Enter your information in "billing".
- We will send the order directly to your client
The Rechargeable USB Mini Vacuum Cleaner with accessories is a portable and efficient cleaning tool for your home or car. With a rated power of 120W and a suction power of 6000-10000pa, this mini vacuum cleaner is capable of thoroughly cleaning carpets, upholstery, and other hard-to-reach areas.

In addition, its compact design and USB rechargeability make it ideal to take with you anywhere.
FEATURES:
Rated power: 120W
Suction power: 6000-10000pa
Speed: 45000rpm
Charging time: approximately 3-3.5 hours
Power supply mode: USB
Operating voltage: 7.4V
SPECIFICATIONS:
Material: ABS
Color: Black
Product size: 32x14cm
Packaging size: 18x15.5x6cm
Weight of vacuum cleaner only: 312g
Power supply type: USB rechargeable
Includes:
Rechargeable USB Mini Vacuum Cleaner with accessories
Carpet cleaning accessories
Accessory for hard-to-reach places
USB cable
Dropshipping: Orders with dropshipping service are sent in a standard postal envelope.
Bulk order : Orders of several units are shipped boxed and palletized.
Don't want to fill your dropshipping orders manually?
Integrate your store to process all your orders automatically.
View full details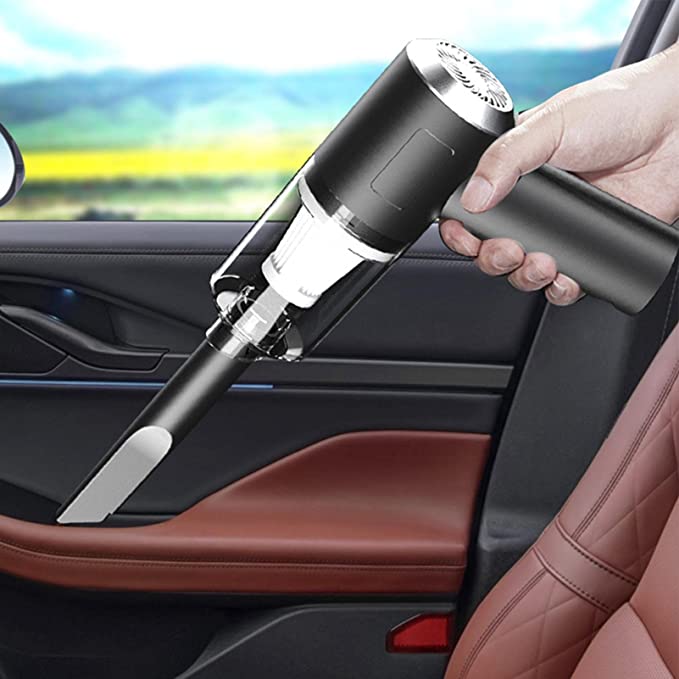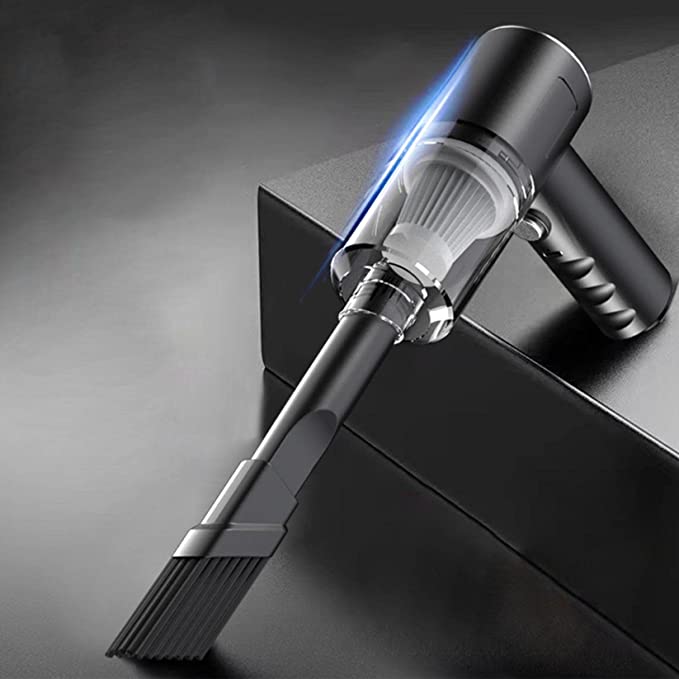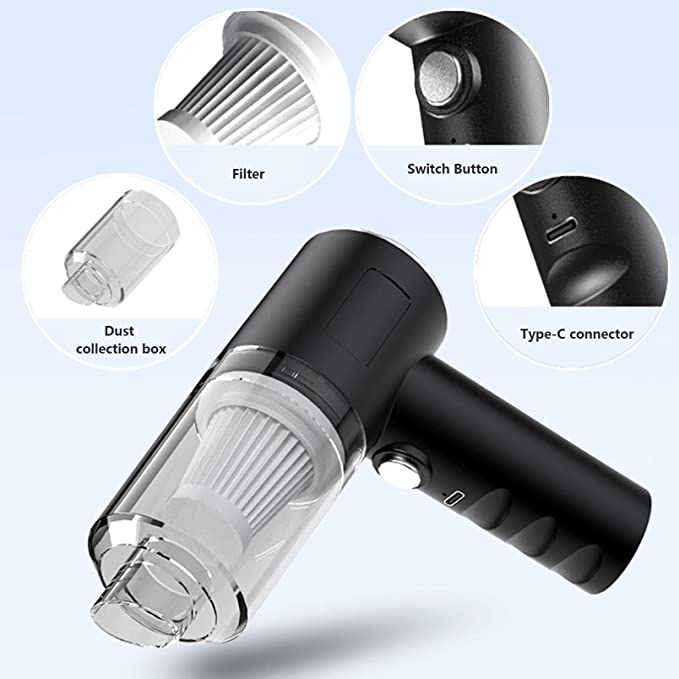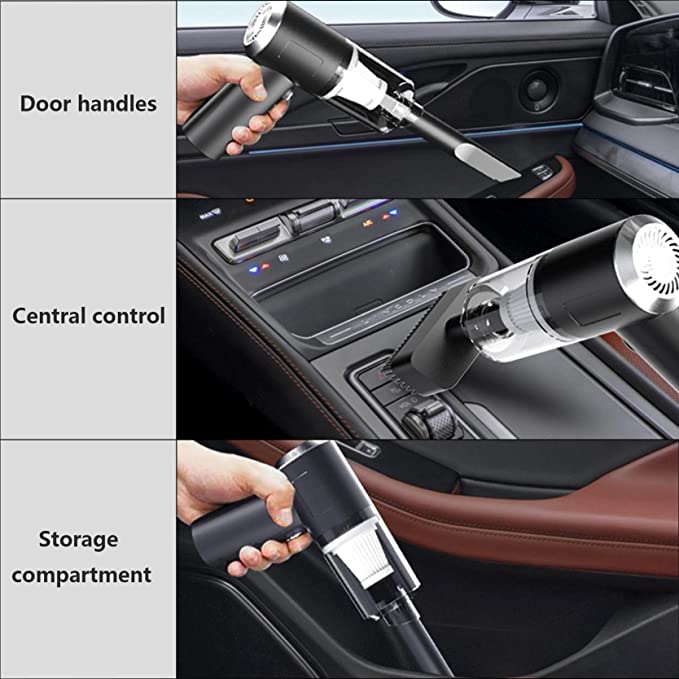 🔥Designed for E-commerce🔥