Anti mosquitos UV
PVP Recomendado:
(Precio de venta recomendado al público para tu tienda)
In stock! 36 unidades disponibles
Shipment tracking in real time - TRACKING
◉ How to place a dropshipping order?
1. Fill in the order with your client's information.
2. Enter your information in "billing".
- We will send the order directly to your client
PROTEGE A TUS SERES QUERIDOS DE LOS MOLESTOS MOSQUITOS
¿Sabías que el animal más mortal del mundo es el mosquito? Más de 1 millón de personas mueren al año a causa de las picaduras de mosquitos y son portadores de más de 100 tipos de enfermedades diferentes.
Descubre la revolución en lámparas antimosquitos. Con alcance 360º mata los mosquitos y cualquier insecto volador. Se puede utilizar tanto de día como de noche, así como en terrazas o en el interior de la casa. 
¡SIN PRODUCTOS QUÍMICOS PERJUDICIALES PARA LA SALUD!


¿POR QUÉ ES EL MEJOR ANTIMOSQUITOS DEL MERCADO?
Diseñado para matar insectos de forma natural sin radiación, sin químicos
Es 100% seguro para niños y mascotas
Fácil de limpiar además gracias a su gran espacio de almacenamiento puedes estar de 2 a 4 semanas sin necesidad de limpiarlo.
No hace ruido gracias a la succión potente y silenciosa
Gracias a su diseño es efectivo día y noche
Efectivo contra todos los insectos voladores




¿CÓMO FUNCIONA?
El espectro de luz del LED azul de 365 nm a 395 nm es la luz perfecta para atraer fácilmente a los mosquitos y otros insectos. La luz es suave y eficiente en cuanto a energía.
Una vez atraídos los insectos este dispositivo tiene un sistema de succión que imita la temperatura así como la respiración humana que atrae a los mosquitos.
Entonces la poderosa acción de succión atrapa a los insectos y los deshidrata en menos de 24 horas de forma segura. Es la mejor forma natural que existe, sin químicos. 
Después de ser succionados simplemente morirán y quedarán en un compacto sistema de almacenaje muy fácil de limpiar.


CARACTERÍSTICAS TÉCNICAS :
Material : Plastico ABS alta densidad

Color de la luz : Purpura

Consumo : 5W

Zona de cobertura : Hasta 50m2

Dimensiones: 13 cm x 19 cm
1x Lámpara LED antimosquitos 360º
1x Cable USB
Dropshipping: Orders with dropshipping service are sent in a standard postal envelope.
Bulk order : Orders of several units are shipped boxed and palletized.
Don't want to fill your dropshipping orders manually?
Integrate your store to process all your orders automatically.
View full details
Add an additional description to your product option. Ex: Size guides, and other common questions.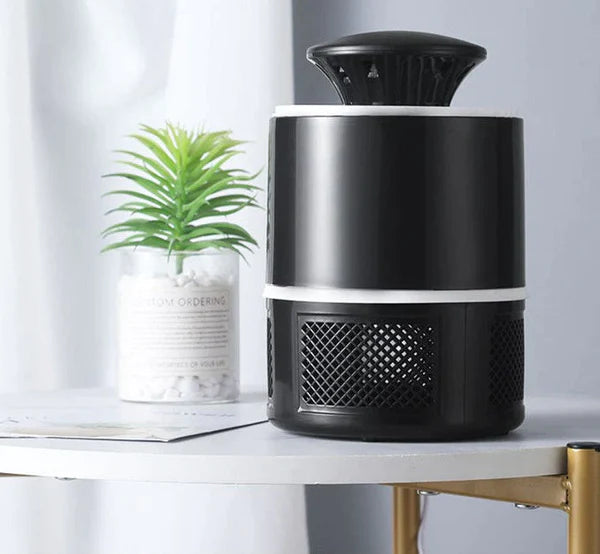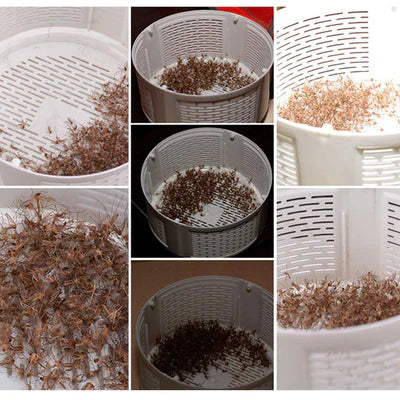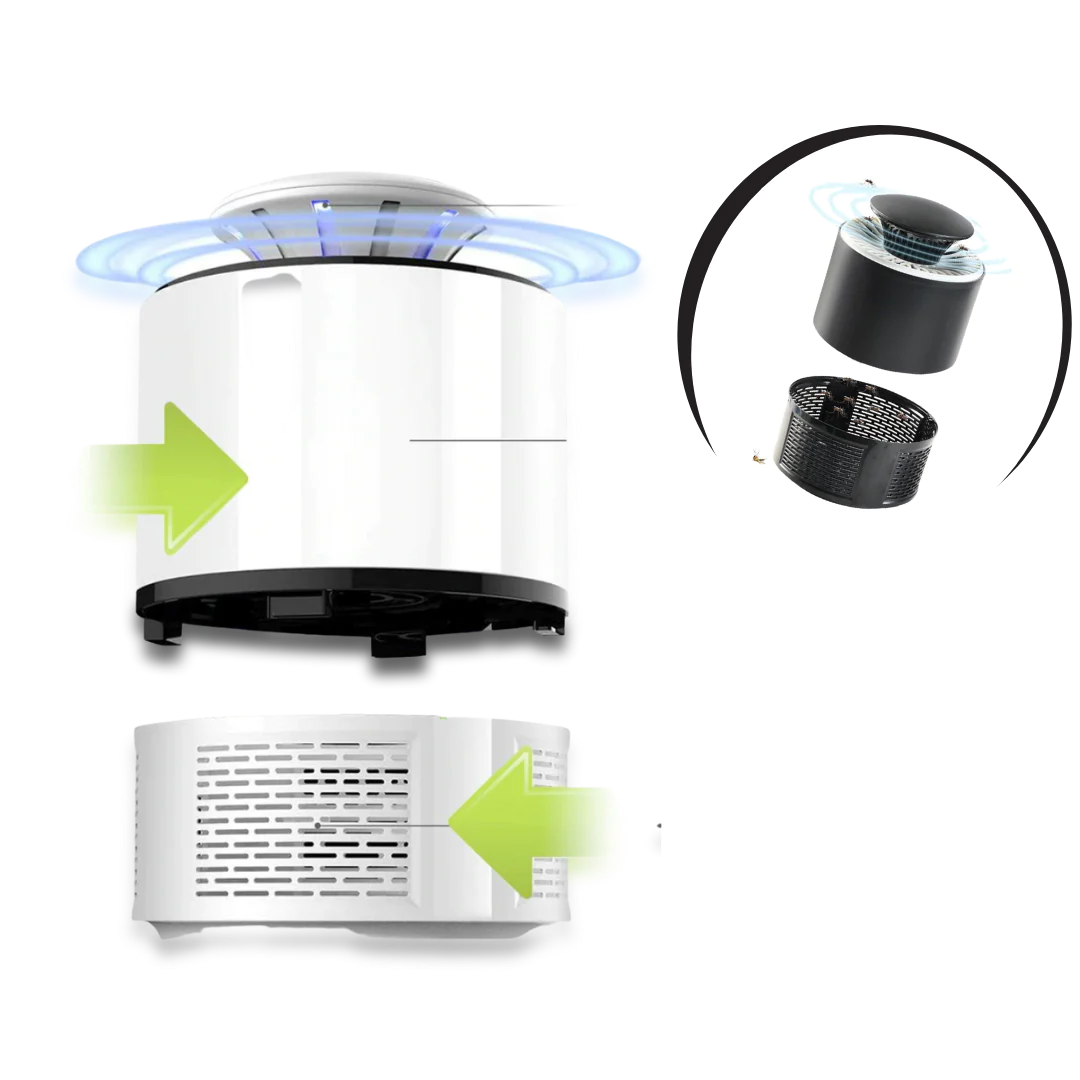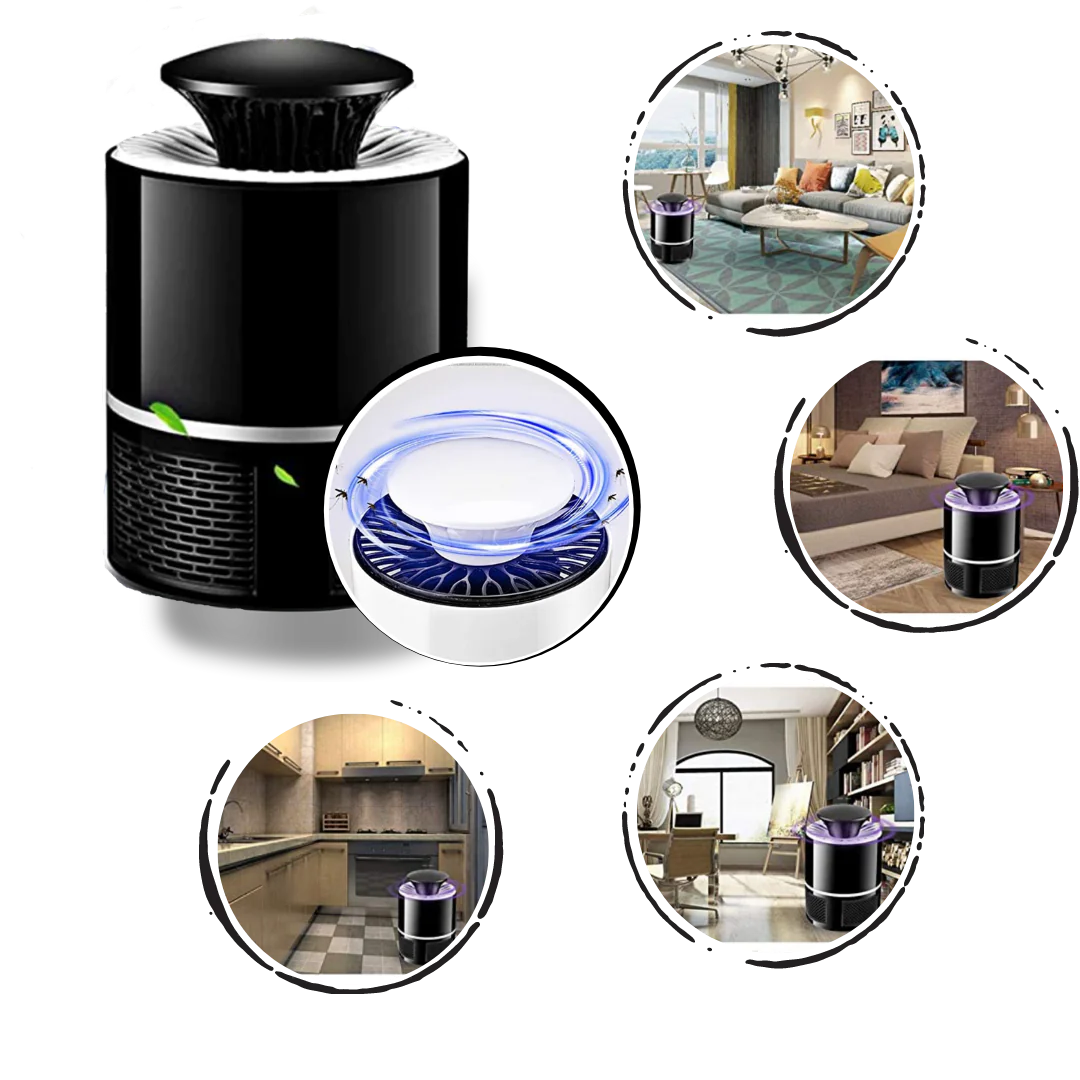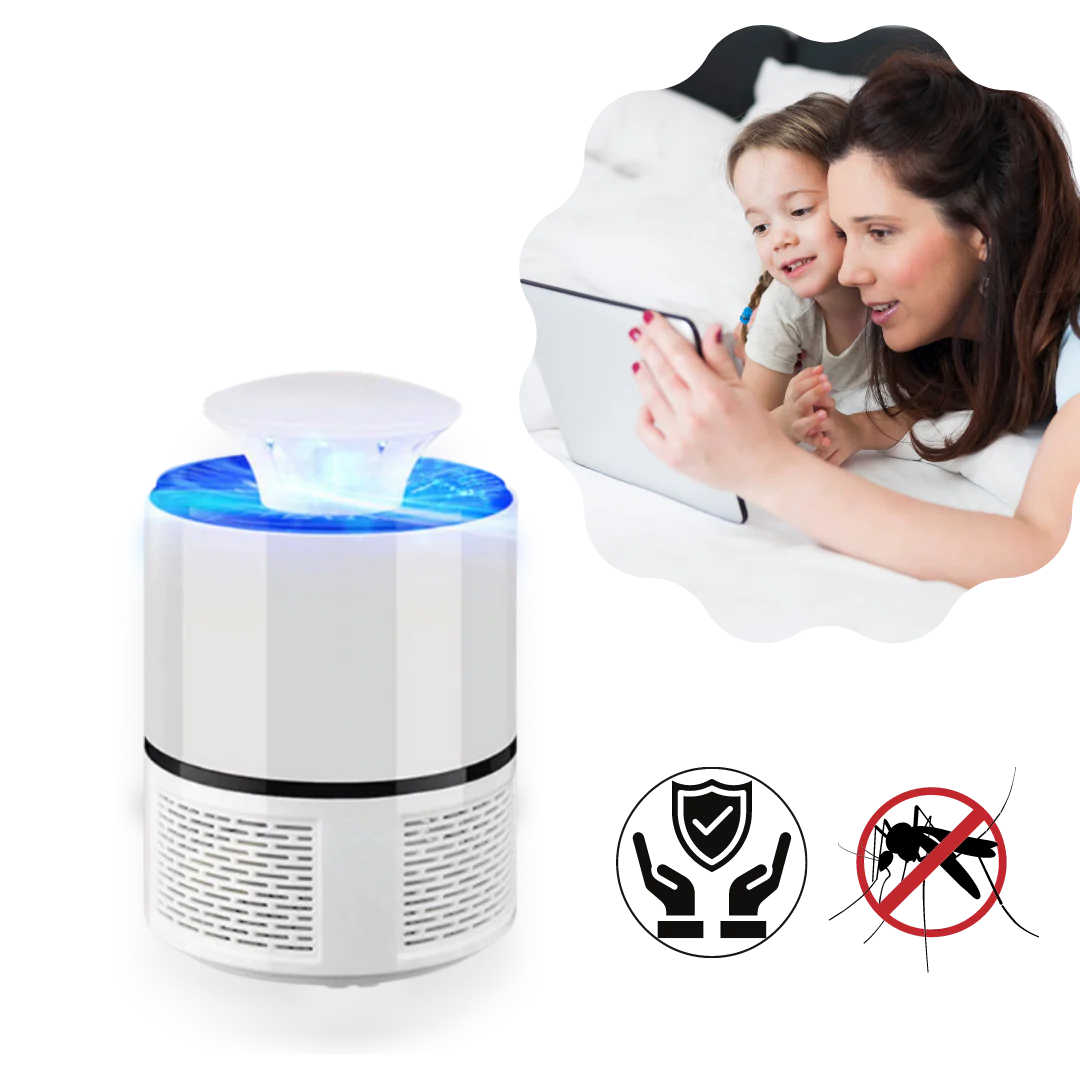 🔥Designed for E-commerce🔥